Why Connor's Mom From Code 8 Looks So Familiar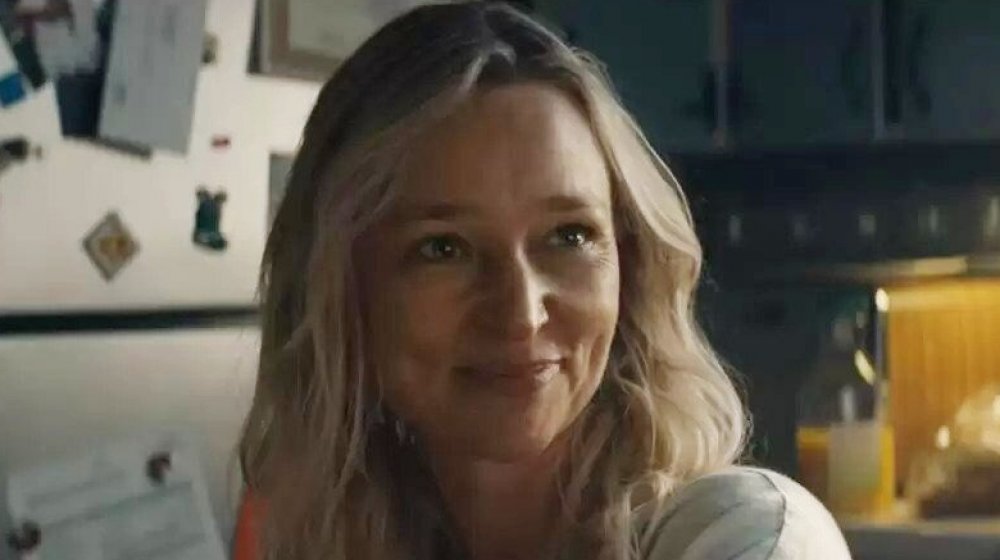 Netflix
Netflix has a tasty treat for all fans of sci-fi thrillers. Code 8 is an action-packed tale of a world where roughly four percent of people have superpowers; however, these precious few don't get to jump around in super-suits and fight crime (and each other) on rooftops. The government has other ideas for them: after registering their powers, these individuals are looking at a life of labor that benefits the powers that be. Predictably, not everyone is happy with the situation, and one of the disillusioned super-folks is Connor Reed, an electrician and massively powerful electrokinetic. Desperate to earn enough money to provide for his ill, cryokinetic mother, Reed ends up teaming with a group of powered bad guys led by a man called Garrett, and embarks on a life of crime.
It's a tasty premise, and it has some pretty serious star power behind it. Robbie Amell and Stephen Amell (of The Flash and Arrow fame) play Reed and Garrett respectively, and Sung Long (Han from the Fast and Furious movies) plays the high-tech cop tasked with hunting down the unruly superhumans. However, the movie also has other, distinctly familiar faces, and one of them belongs to the actress who portrays Connor Reed's mother, Mary. Her name is Kari Matchett, and there's probably a reason why she looks so familiar.
Kari Matchett is a TV veteran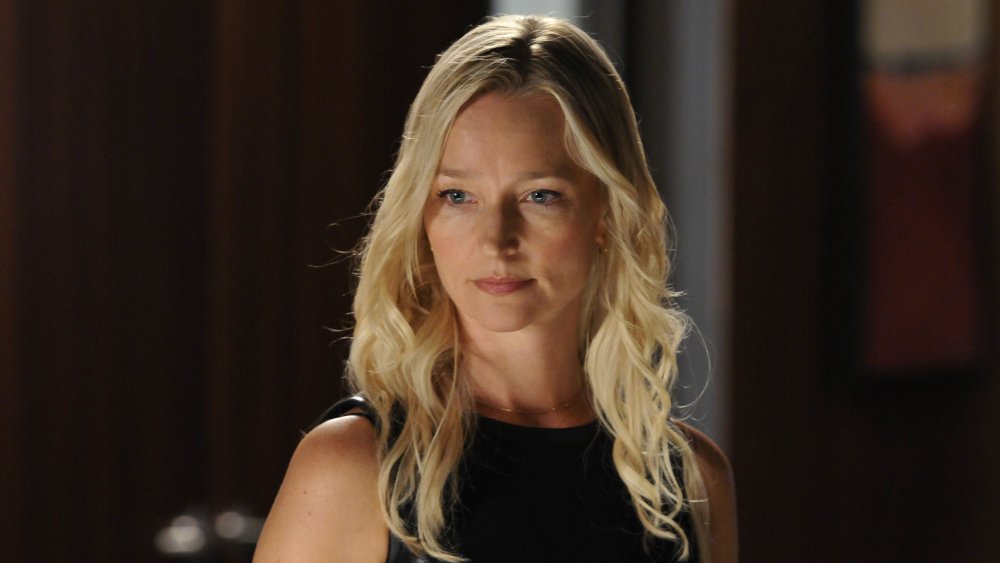 USA Network
Matchett's extensive career started in 1996, and she has carved herself a pretty robust resume over all those years. She doesn't shy away from mainstream projects, but she hasn't been afraid to venture into the land of obscure niche fare, either. 
Sci-fi fans might remember Matchett as Kate Filmore in 2003's Cube 2: Hypercube, or Dr. Mariel Underlay on Invasion, or perhaps as Siobhan Beckett on Gene Roddenberry's Earth: Final Conflict. Matchett has also scored notable roles on several mainstream TV shows over the years. 2007 was particularly good to her: Over the course of the year, she featured prominently as Lisa Miller on 24 and as Kate Armstrong on Heartland, and she also began her tenure as Dr. Skye Wexler on the long-running medical drama ER. Matchett has also starred as Joan Campbell on Covert Affairs, and as Ruby Howard on the Canadian espionage drama, Fortunate Son.
As Matchett told Collider in 2011, she keeps herself physically ready for all sorts of roles with a wide spectrum of sports, ranging from running to Krav Maga. It seems that she's well-versed in the mental side of her profession, as well. Although she has been in tons of TV shows, she's well aware of the fact that they never seem to last more than a season or two. As such, she appears to have developed a healthy "live in the moment" approach to her work. In regard to her audition for Covert Affairs, for example, she said, "To be honest, I didn't think long term at all. I just went, 'Oh, that looks like fun for a pilot, or maybe one season.' I really didn't think beyond that." 
How did Kari Matchett land a role on Code 8?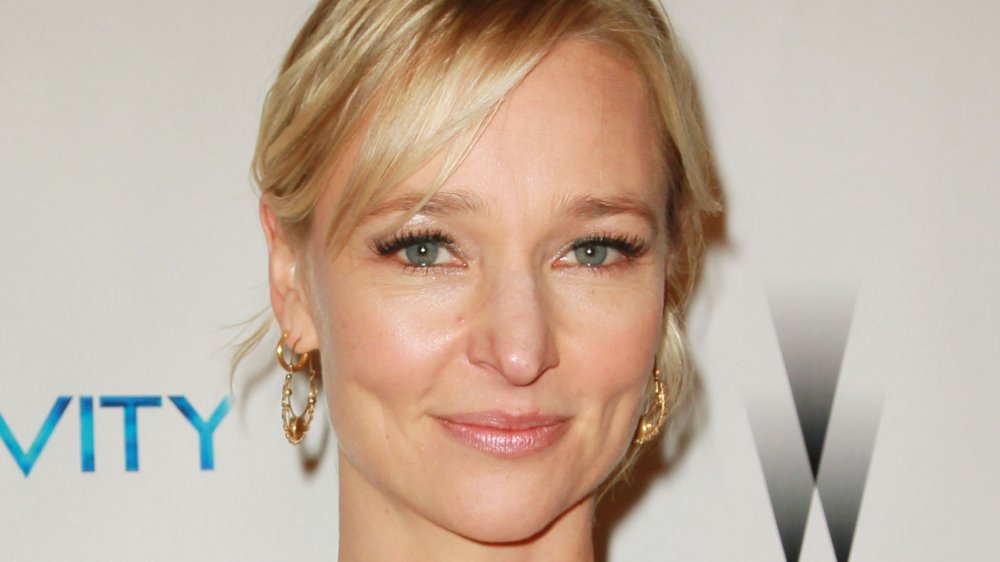 David Livingston/Getty Images
As Entertainment Weekly tells us, Code 8 is far more than just another movie for stars Robbie and Stephen Amell (who, despite looking more like brothers, are actually cousins). It's a pet project that they worked on for four years, first shooting a short film and then funding the full-length version with Indiegogo pledges. Because the movie is so important to them, you'd imagine that the casting process would have been incredibly rigorous. In an interview with Brief Take, however, Robbie Amell said that Kari Matchett was an incredibly easy choice to play Connor's mother — not only because she is a very capable actress, but because she also happens to bear resemblance to a certain family member of his. The second he watched her audition tape, he picked up the phone and called director Jeff Chan, saying: "Watch Kari's audition tape, she is so good, and she's just like my mom." 
Amell found the resemblance between Matchett and his own mother quite helpful, because it made things feel much more natural. Funnily enough, "natural" might not be the word Matchett would have used about her initial exposure to the world of Code 8. She was completely unaware of the Code 8 short film that the Amells had already made, and when they showed it to her, she told them: "This looks great, I had no idea what this was." Regardless, she jumped right in the fray — and, in our humble opinion, turned in a mighty fine performance.