Why Lola From The Big Show Looks So Familiar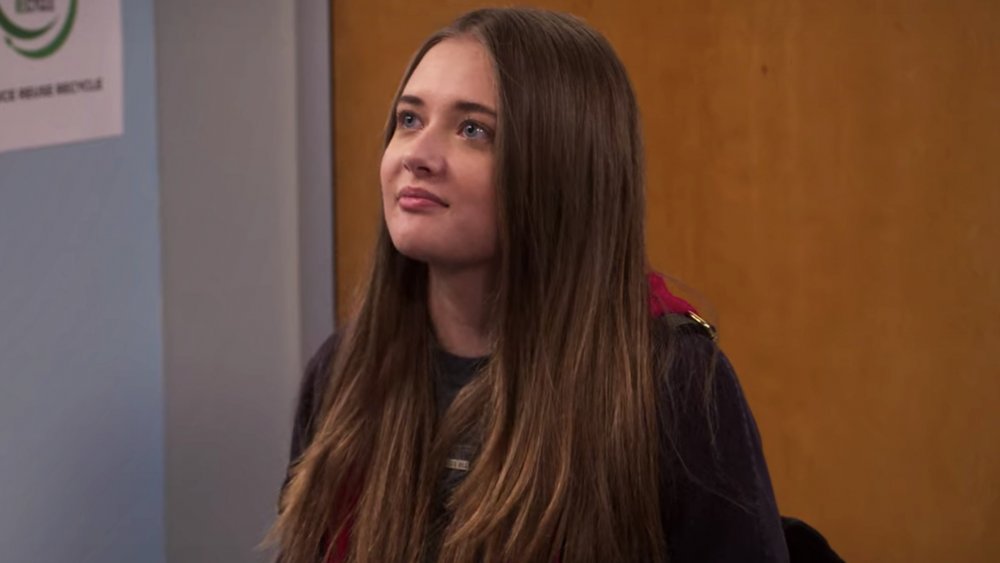 Netflix
It can be hard to look past the 7-foot tall, 383-pound star of Netflix's family sitcom The Big Show, but there's one particular member of the former WWE star's fictional family notable enough to stand out.
Paul Donald Wight II, better known by his body-slamming nom de guerre The Big Show, is the latest WWE star to make the leap from the ring to, ahem, scripted media. Wight is the star of the Netflix original series, wherein he plays a fictionalized version of his massive self as he attempts to wrangle his quirky, normally proportioned family. The real conflict on the show begins when The Big Show's ex-wife moves to Brussels for work, forcing his teenage daughter Lola to make the long trek from Minnesota to Florida to move in with him. The two become competitive with each other, and frequently butt heads, occasionally yielding comedy.
The Big Show debuted on Netflix on April 6, and alongside Wight, it features Allison Munn as The Big Show's supportive wife Cassy, Lily Brooks O'Briant as middle daughter Mandy, and Juliet Donenfeld as J.J., the baby of the Wight litter. Lola Wight, The Big Show's oldest daughter, is portrayed by the fresh-faced Reylynn Caster — and there's a good reason that audiences think she seems so familiar.
Reylynn Caster cut her teeth on TV sitcoms and in musical theatre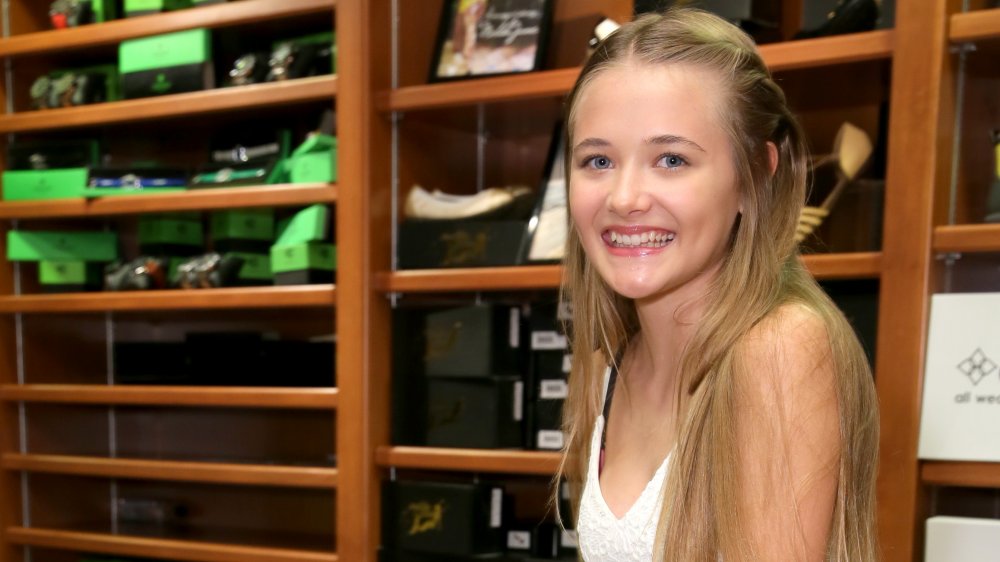 Rebecca Sapp/Getty Images
Now a Los Angeles, California local, Caster was originally born in Wichita, Kansas. Even though she only recently turned 18, she's already had an impressive run on both the small screen and the stage. She has appeared in numerous live theater productions, including Big River, Aladdin, Sleeping Beauty, Willie Wonka, and classics of American musical theater The Music Man and Pippin (via IMDb).
Before landing a spot on The Big Show opposite her gigantic TV father, Caster got her start on the short-lived 2015 adventure series Think. Create. Repeat. She had a starring role on that series as protagonist Dani Remy, but unfortunately the show never found its audience. After that, she made the move to comedy, guest starring on several, more successful sitcoms. Caster played Brie Witherspoon on ABC's Katy Mixon comedy American Housewife, and did ten episodes on Me, Myself and I as Nori. An equal opportunity performer, Reylynn also made her major motion picture debut in Adventures of Dally and Spanky, released by Sony Pictures in 2016.
After all that jumping around, Reylynn must have proven her comedic chops. She's now settled into a central role on The Big Show, and it seems like a perfect fit.