Steve Carell's Space Force Series Just Cast Two Big-Name Stars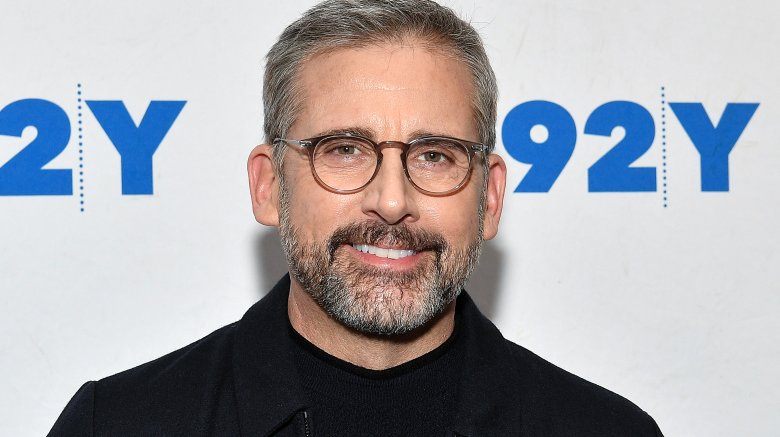 Dia Dipasupil/Getty Images
A few more stars just joined Steve Carell in space for his newest television venture.
According to The Wrap, John Malkovich and Ben Schwartz have officially signed on to Space Force, an upcoming project from Academy Award-nominated Carell and The Office creator Greg Daniels, which will air exclusively on Netflix for a ten-episode first season. 
Daniels and Carell developed the show together, clearly inspired by a now-infamous proclamation by President Trump, which he later officially authorized in 2019 by taking steps to establish an actual Space Force. Per The Wrap, the series will specifically feature Carell as Mark R. Naird, a general who is "tapped by the White House to lead a new branch of the Armed Forces with the goal of putting American 'Boots on the Moon' by 2024."
Malkovich will star alongside Carell as Dr. Adrian Mallory, a "brilliant, arrogant" advisor who is definitively not in favor of a potential intergalactic war. Schwartz, best known for his work on House of Lies and Parks and Recreation, will play F. Tony Scarapiducci, described as "self-centered media consultant whose Machiavellian goals only sometimes line up with those of Mark or Space Force."
Schwartz, for one, took to social media to express his sheer excitement about joining Space Force, tweeting in all caps, "I AM VERY EXCITED TO ACT IN THIS SHOW NEXT TO PEOPLE I'VE LOOKED UP TO FOR DECADES AND SAY WORDS WRITTEN BY PEOPLE WHO HAVE SHAPED MY FAVORITE SHOWS OF ALL TIME."
The two will be joined by relative newcomers Tawny Newsome and Diana Silvers; Newsome is best known for Brockmire, while Silvers is fresh off roles in films like Booksmart and Ma. Other performers who snagged recurring Space Force roles are Jimmy O. Yang (Crazy Rich Asians) and Russian star Alex Sparrow. Paddington's Paul King has also signed on to direct the series.
Why Space Force will soar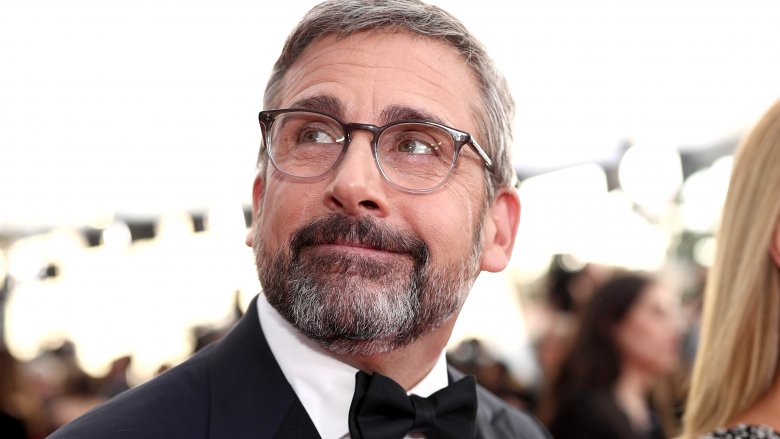 Christopher Polk/Getty Images
The premise already seems pretty rock-solid, but the big sell of Space Force is undoubtedly the leading team of Carell and Daniels, who have made plenty of television magic together before. Daniels' adaptation of The Office for American television proved to be one of the biggest and most beloved series of this generation, and now that he and Carell are working together again, the top brass at Netflix are likely pretty thrilled to get this dream team back for a new project — especially considering that The Office is set to leave the streaming service for NBC's Peacock pretty soon. Fans of The Office certainly have reason for excitement too now that Carell's back working with Daniels, who helped the actor craft the character of Michael Scott for seven amazing seasons.
Carell has definitely stayed busy in the years since he left Dunder-Mifflin during The Office's seventh season (the show ran for two more seasons before concluding in 2013) and even picked up Academy Award nominations for films like The Big Short and Foxcatcher. It's clear now that he's making a steadfast return to television with both Space Force and his forthcoming Apple TV+ outing The Morning Show, on which he'll star with Jennifer Aniston and Reese Witherspoon. 
Space Force is set to premiere on Netflix "sometime next year," so keep an eye out for this ambitious new comedy.