The Real Reason Dr. Goodman Disappeared After Bones Season 1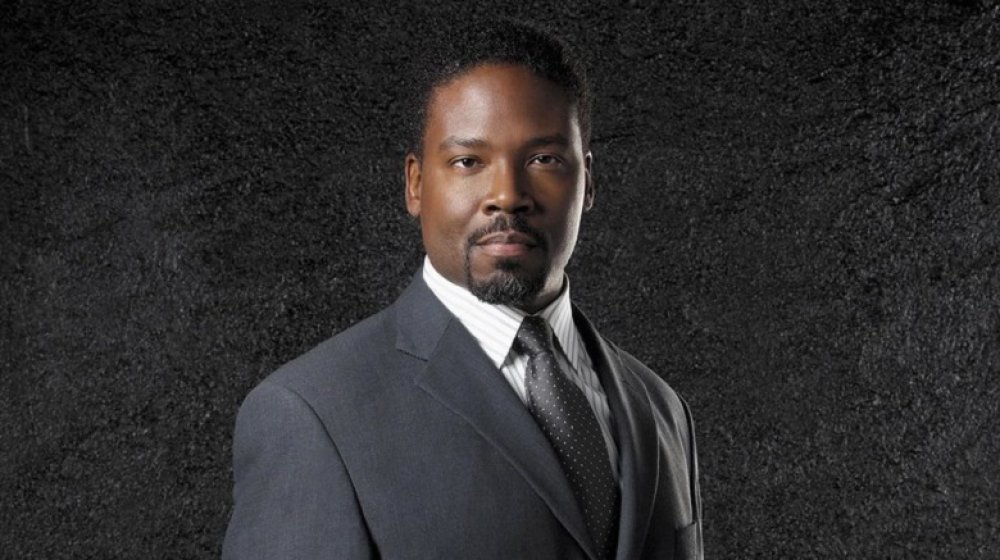 Fox Television
It's all too easy to forget now that it's been off the air for a few years, but Fox's deliciously gore-forward procedural series Bones was once one of the more popular shows on network television. The Hart Hanson-created series told the story of a very literal, very straight-forward forensic anthropologist (Emily Deschanel) who teamed up with a brash FBI Agent (David Boreanaz) to solve crimes in and around the Washington, D.C. area. The series made its premiere on Fox in the fall of 2005, and went on to run for 12 full seasons on the network, delivering a staggering 245 episodes; it remains the longest-running hour long drama Fox has ever produced.
Of course, with a lengthy run like that, there was virtually no end to characters who came and went from one episode and/or season to the next of Bones. While not all of those characters were worth remembering, most of them actually got a proper send off of sorts when they made their exit — but that's not entirely true of season 1 regular Dr. Daniel Goodman (Jonathan Adams). As fans of the series no doubt recall, Dr. Goodman was actually the director of The Jeffersonian (where much of the lab action on Bones is centered) throughout its inaugural season. As such, he featured prominently in helping solve the series' first 22 mysteries. 
Those fans will also recall that Dr. Goodman decided to take a short sabbatical at the end of season 1, with fans assuming he'd be back in action at some point in the future. But the character never returned, and was unceremoniously replaced by Tamara Taylor's Dr. Camille Saroyan, who stayed with the series until its 2017 finale. Longtime fans of the series were left scratching their heads as to why Dr. Goodman disappeared, and it appears we've finally found an answer to that perplexing question.  
Tamara Taylor was just a better fit for Bones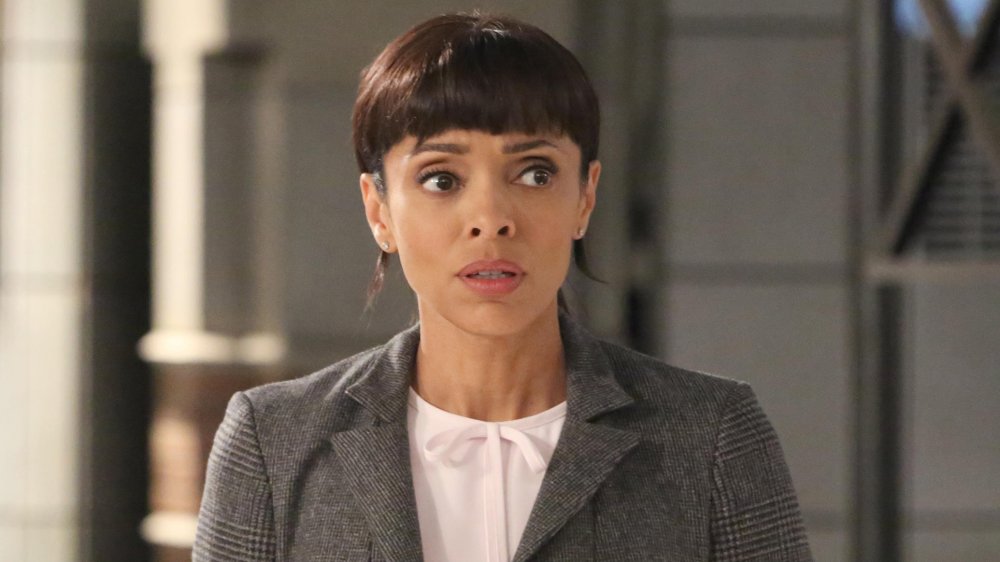 Fox Television
As it happens, the answer may not be particularly satisfying for fans who followed Bones from its pilot episode on, though it is very much in line with why most actors are replaced on a series. So what happened to good old Dr. Goodman? Per WhatCulture.com, it seems Bones' creative team didn't feel the straight-laced character was jibing with the rest of Bones' quirky personalities. More to the point, they found that Tamara Taylor's less rigid Dr. Saroyan was the right mix of charm and authority to keep the Jeffersonian both on task, while still being sort of flighty. 
After testing Taylor's character over a handful of season 2 episodes, the tonal change and chemistry the character brought to the series was palpable. As such, Hanson took the chance to turn the good Dr. Goodman's "sabbatical" into a permanent layoff. Given how instantly Tamara Taylor meshed with the rest of the Bones cast, and how well her character continued to play over the series' lengthy run, it's hard to argue Hanson's logic. That's particularly true as Dr. Saroyan also helped level the playing field in terms of Bones' uneven male-to-female character ratio. Still, it was tough to see an actor of Adams' esteem essentially forced out of the equation.
Turns out, that decision was one that continued to haunt Hanson (he apparently remained fan of Adams' work after his exit) for years after it went down. In a 2011 interview with AssignmentX.com, Hanson actually referred to Adams as "One of my favorite actors in the world." Unfortunately, Hanson never found a way to write one of his "favorite actors in the world" back into Bones' narrative, and Dr. Goodman remains one of TV's most noticeable "missing" characters.