Marvel Fans Want Keanu Reeves To Play This Huge Role
After the success of John Wick: Chapter 3 – Parabellum, the popularity of his cameos in Always Be My Maybe and Between Two Ferns: the Movie, and the buzz surrounding John Wick 4 and The Matrix 4, it's clear that Keanu Reeves is having a real moment. In fact, after 30 years in the industry, his recent popularity indicates that we're in the midst of a Keanu Reeves-naissance. Of course, these high-profile successes only leave fans wanting more, and now they have a pretty specific request for what role they'd like the Bill & Ted actor to take on next.
It's been no secret that Reeves has flirted with the idea of joining the ever expanding Marvel Cinematic Universe. In fact, the president of Marvel Studios and chief creative officer of Marvel Entertainment, Kevin Feige, has courted Reeves for almost every Marvel movie, in any part he could slot him in for. Now, thanks to some unconfirmed (but promising) rumors reported by We Got This Covered, we know that Reeves is allegedly in talks to play Johnny Blaze — a.k.a. Ghost Rider — in an upcoming film. The speculation has fans ready to make a deal with the Devil to get Reeves to sign on and to get the project greenlit.
Why do Marvel fans want Keanu Reeves to play Ghost Rider?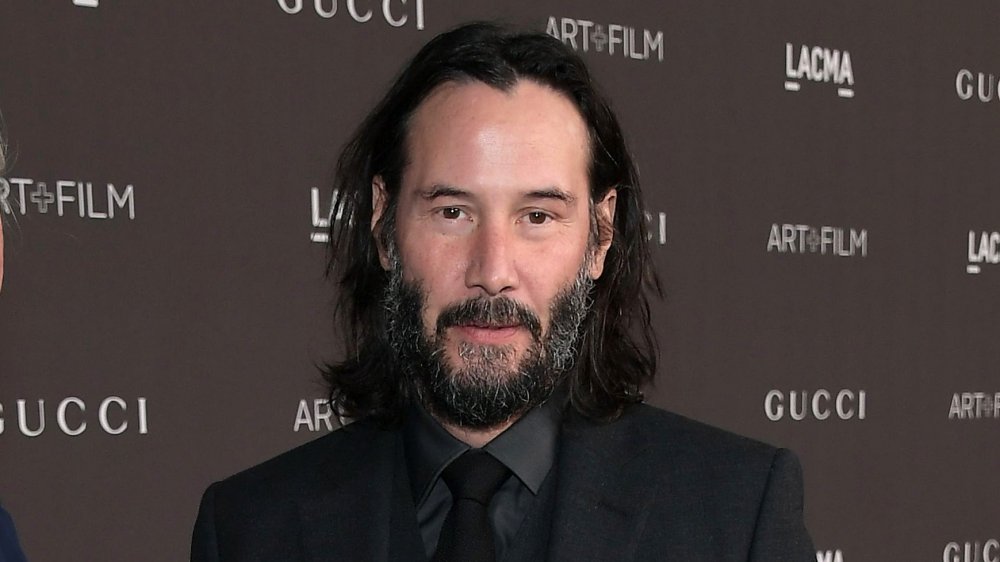 Neilson Barnard/Getty Images
After hearing the rumors of Reeves hopping on a flaming motorcycle to portray the vengeful daredevil, fans took to Twitter en masse to plead with Marvel to follow through with the purported casting. There were a number of expletive-laden messages of excited support, with some calling Reeves "perfect casting" for the part of Ghost Rider. Many pointed to the actor's long history of starring in top-notch action movies as the reason they were so thrilled by the possibility.
"Keanu Reeves as Ghost Rider? Make it so, Marvel," one Twitter user wrote. Another tweeted, "We really need Keanu Reeves as Johnny Blaze Ghost Rider, @MarvelStudios make it a dark fantasy, R rating isn't necessary really."
If Reeves does step into the role, it won't be the first time the man who made a deal with a demon to gain his supernatural powers is brought to the big screen. Nicholas Cage donned a flaming CGI skull to play the character in two movies from Columbia Pictures, 2007's Ghost Rider and 2011's Ghost Rider: Spirit of Vengeance. While the films did well at the box office, they were panned by critics, who derided the filmmakers' take on the outlandish character as silly and unenjoyable.
Feige has allegedly expressed a strong interest in bringing the character into the MCU, so it seems likely that one way or another, a fresh take on Johnny Blaze could be headed our way. Still, since the rumors haven't been corroborated by any truly legitimate source and have been issued by the notorious rumor-flinging site We Got This Covered, it's best to remain skeptical about this whole situation. For the fans' sake, we hope that the rumors of Reeves' casting don't go up in a cloud of smoke.