Keanu Reeves Has Started Training For John Wick 4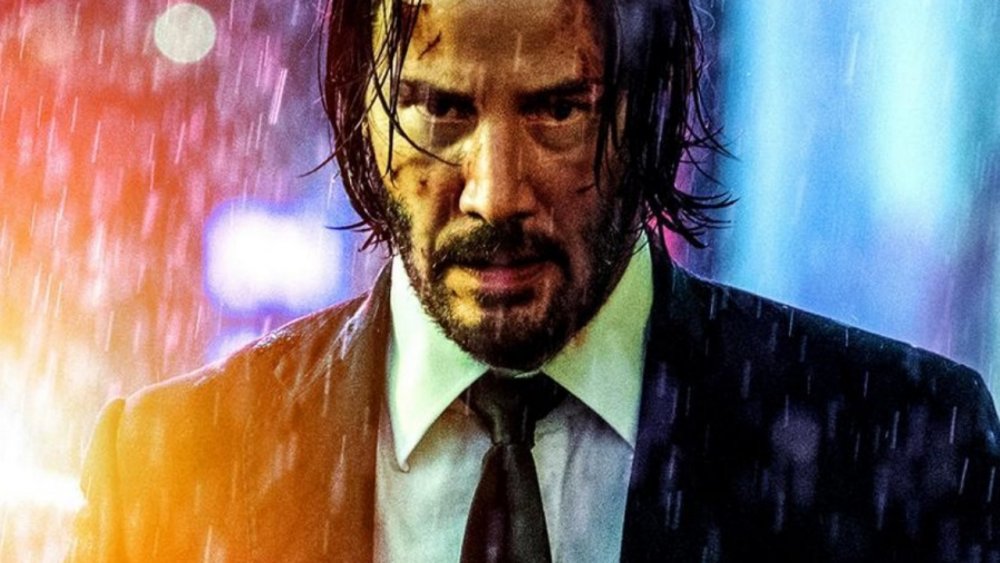 Lionsgate
There's no rest for the Wick-ed.
Keanu Reeves, one of the busiest guys in Hollywood, will be returning to one of the hottest action franchises going in the as-yet untitled John Wick 4 — and even though the flick won't hit screens until 2021, he's already begun training for it.
Oh, sure, the latest Wick is likely to go before the cameras by this summer — but at this point, you'd think that breaking out the "Gun-Fu" would be second nature for Reeves, who has portrayed the dog-loving professional assassin Wick in three hit films since 2014. Apparently, though, the star likes to sign up for refresher courses in between flicks, as evidenced by a photo posted to the Instagram account of Taran Tactical, which is in the business of making sure that A-list actors don't end up looking like grade-A firearm novices onscreen.
The image's caption read, "I'm thinking he's back — chapter 4. Keanu starting his training for John Wick 4 and Matrix 4," and you may have noticed that, in contrast to the baby-faced look that Reeves was seen sporting in the recent first-look images for Bill & Ted Face the Music, the star's facial hair is back with a vengeance. It'll be interesting to see if he returns to the clean-cut look to portray Neo in the surprise Matrix sequel after Wick-ing it up; for that matter, it'll be interesting to see which of those films blinks in the game of Keanu Chicken that they'll inevitably be playing.
John Wick 4, a Lionsgate joint, is currently slated to hit screens on the same day — May 21st, 2021 — as Matrix 4, which is being produced by Warner Bros. As much as we'd like to get psyched to celebrate National Keanu Day, it seems more likely than not that one of those flicks will eventually get pushed back in order to avoid having its box office horned in on by the other.
In any event, though, Reeves is obviously looking to make sure his skills stay sharp in preparation for both roles. Unless... maybe they're actually the same role? What if the two studios are gearing up to give us a joint production of The MatWicks: The Four-Quel, in which John Wick will find out that he's actually been Neo all along, a revelation which prompts him to just go Super-Wick on, like, a thousand Agents in a quest to rescue a revived Trinity and his similarly revived dog from the first John Wick movie?
We're... we're sorry about that. Sometimes our inner 13-year old gets the best of us, and we're near the end of a week in which we've watched 6 Underground something like a dozen times.

Just how dedicated is Keanu Reeves to his training?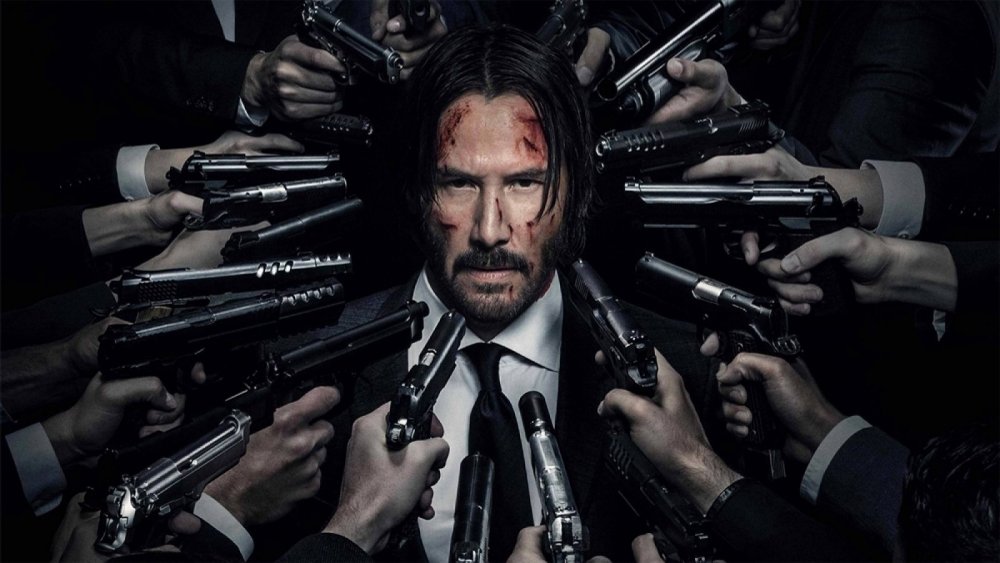 Lionsgate
Reeves obviously doesn't screw around when it comes to training for his action roles, a fact that Taran Butler — the founder of Taran Tactical — knows better than most. Back in 2017, the awesomely-named website Pew Pew Tactical sat Butler down for an interview in which the "Gun-Fu Sensei" shed a little light on just how serious Reeves is about making sure that the John Wick movies — heavily stylized as they are — don't cut corners when it comes to the realistic portrayal of how firearms are handled.
"Keanu came out, and keep in mind I've trained other actors, and usually they just want like three or four hours of training one day so they don't have some dorky cup-and-saucer grip or something else stupid and blow it," Butler said. "Keanu wanted to be next level. He's kinda never satisfied, and you can see that in some of the YouTube videos where he wants to go again, try and go faster, get better and better, and that attitude is why he's so good."
Butler went on to drop a couple more really interesting tidbits about Reeves. First, he asserted that working with the star on such a regular basis has "made [him] a better trainer," and this is a guy who is literally a world-champion competition shooter with something like three dozen titles under his belt. The second came in response to the question of which Hollywood star he would be most comfortable going through the apocalypse with, and which firearm he would issue them. "Keanu Reeves," he said, without hesitation. "And the TTI Ultralight rifle from [John Wick 2]. Oh, and a s**t ton of [magazines]."
We're not sure how Reeves manages to just keep getting more cool and interesting with every passing year, but at this point, it wouldn't surprise us to learn that he's secretly, like, a chess Grandmaster, or a world-class nuclear physicist, or a master battle rapper or something. In fact, we're damn near certain he's at least one of those things. Keep your secrets, Keanu; we'll just keep going to see your movies.