The Last Kingdom Season 4 Release Date, Cast And Plot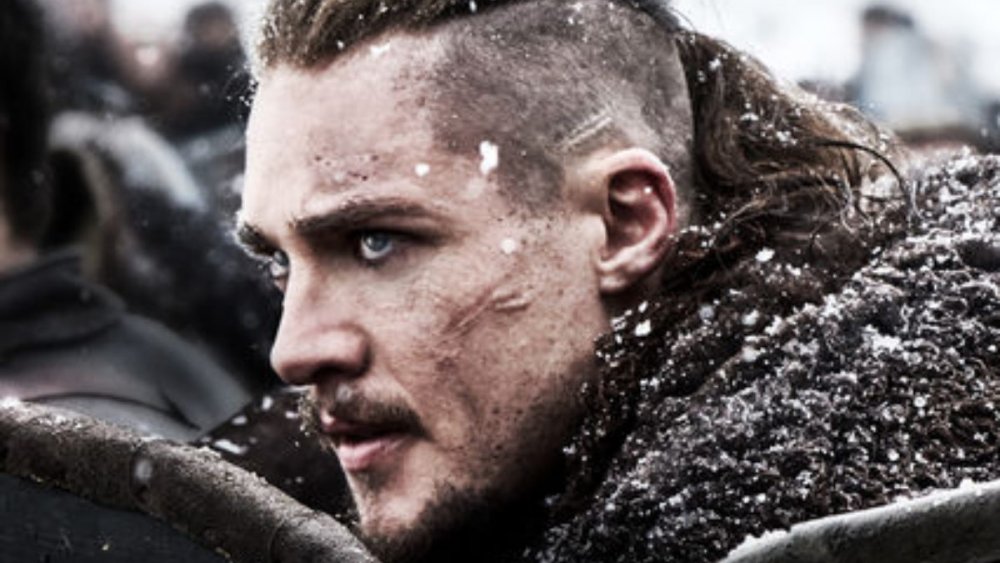 Netflix
As Uhtred likes to remind us, destiny is all, and Netflix's historical drama The Last Kingdom is destined for a fourth season.
The Last Kingdom is a television adaptation of Bernard Cornwell's Saxon Stories series of historical novels produced by Netflix, originally in partnership with BBC America. As in the novels, the show tells the story of Uhtred of Bebbanburg, a Saxon warlord raised by Danish vikings who becomes entangled in Alfred the Great's struggle to unite the British kingdoms against the Great Heathen Army in the 9th century.
Although born of a noble lineage in the Saxon kingdom of Northumbria, Uhtred is dispossessed of his family fortress of Bebbanburg by his duplicitous uncle and subsequently captured by a Danish war party led by the viking Ragnar. Ragnar raises the young Uhtred as his own, alongside his true son Ragnar Ragnarson. Uhtred falls in love with the Danish way of life, and even adopts their pagan faith, a choice that makes him a pariah in King Alfred's devout Christian court at Winchester. Despite being a heathen, however, Uhtred rises to become one of Alfred's most powerful warlords.
Netflix took sole possession of the expensive costume drama after BBC America jumped ship in season 2. The streamer released season 3 back in November 2018, and announced the series' renewal for a fourth season in December of that same year (via Radio Times). Given the time that's elapsed since the third season aired, fans are clamoring for more information about Uhtred's forthcoming adventures. Here's everything we know.
When is the release date of The Last Kingdom season 4?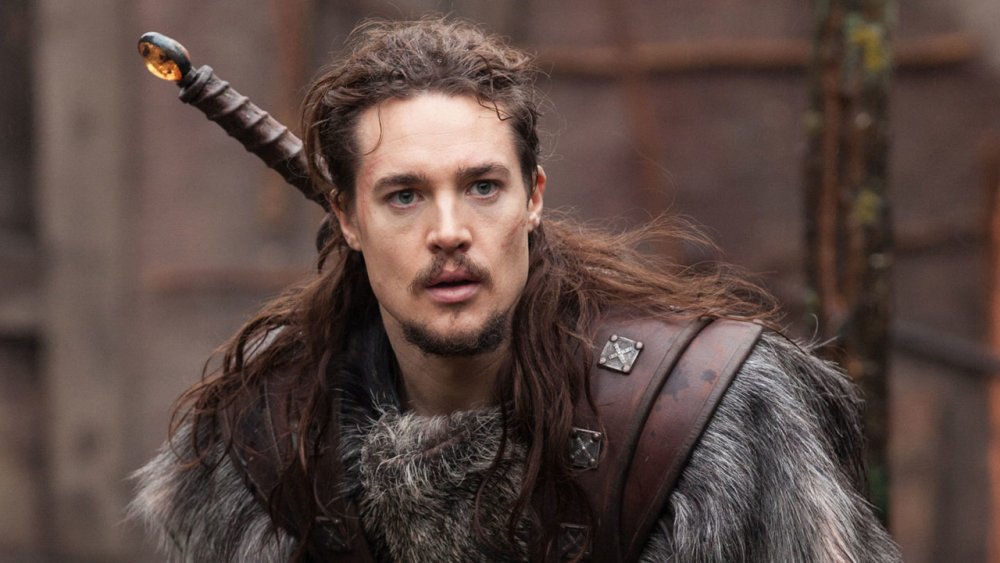 Netflix
It's been a while since we last saw Uhtred driving a blade through the heart of the wastrel Aethelwold in an effort to help his dead brother Ragnar ascend from Hel to Valhalla (it's a pagan thing). With King Alfred dead and his young son Edward newly anointed as King of Wessex, there's quite a bit of unresolved tension to get back to. Fortunately, fans waiting for over a year to see the next chapter of Uhtred's journey won't have to wait much longer. According to the Showbiz CheatSheet, The Last Kingdom season 4 is coming to Netflix on Sunday, April 26, 2020.
As the streamer has done with the previous three seasons, Netflix is likely to drop all ten episodes at once. That's almost ten hours of longship burning, Danish raiding, shield wall cracking action — perfect for a springtime binge session. The April release comes after an overlong hiatus, giving fans of the series ample time to pore over the trickle of information leaking out of Netflix.
Netflix confirmed that principal photography had begun on the fourth season last April. The yearlong lag between the commencement of filming and the final release is commensurate with past seasons of the complex show. We're just happy that April is finally here, since March 2020 was somehow about 8 months long.
Who is in the cast of The Last Kingdom season 4?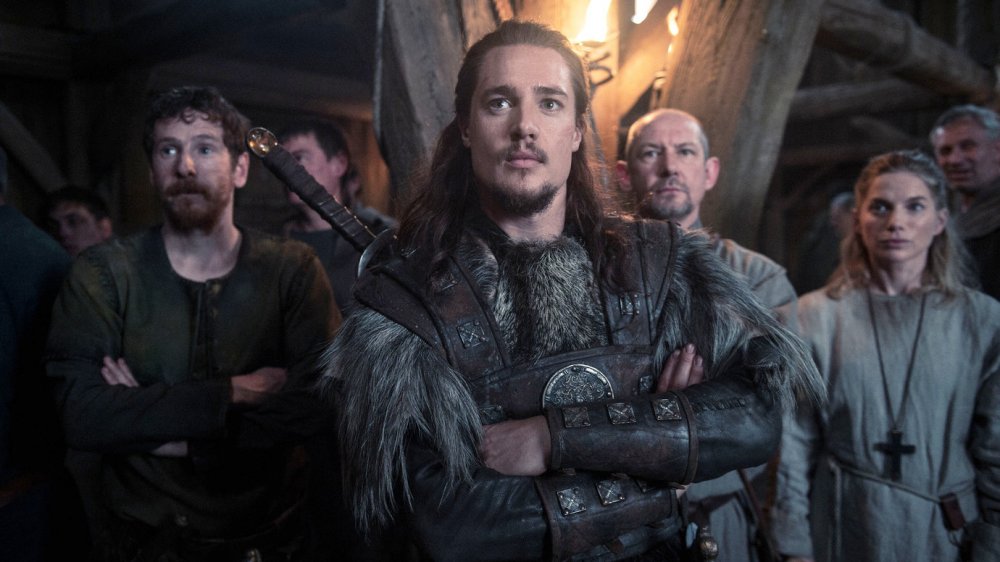 Netflix
Season 4 is going to feature everyone you want to see and more. Returning in the leading role of Uhtred of Bebbanburg is the aggressively good looking Alexander Dreymon. He will be joined by castmates Ian Hart (Father Beocca), Mark Rowley (Finan) and Arnas Fedaravicius (Sihtric), as well as Wessex royals Millie Brady and Timothy Innes, who play the late King Alfred's children Aethelflaed and Edward, respectively.
In the Viking camp, expect to see the return of the redheaded Magnus Bruun as Jarl Cnut and Emily Cox as Uhtred's lover-turned-Danish witch, Brida. As reported by Radio Times, Jeppe Beck Laursen will also be returning as the smooth-talking viking leader Haesten. Although not a Norseman or a Dane, another series antagonist is also set to continue complicating Uhtred's life: Toby Regbo is confirmed to once again play Aethelred, the jealous Ealdorman of Mercia.
The open question, of course, is whether or not we'll see a reprisal of David Dawson's King Alfred the Great. Dawson portrayed the famous West Saxon king who dreamed of a unified England to much acclaim on the first three seasons. In keeping with the historical record (and the source material), Alfred passed away from disease at the conclusion of season 3, so if Dawson does appear, it will have to be via flashback or some kind of dream sequence.
As the focus of Cornwell's story moves from Wessex to Mercia, there will be a string of new characters making their debut on season 4. Netflix has confirmed that Stefanie Martini of Prime Suspect 1973 fame will be joining the cast as the Lady Eadith, Aethelred's newest conquest. Her brother, the scheming Eardwulf, will be played by Jamie Blackley (The Halcyon, Traitors).
What is the plot of The Last Kingdom season 4?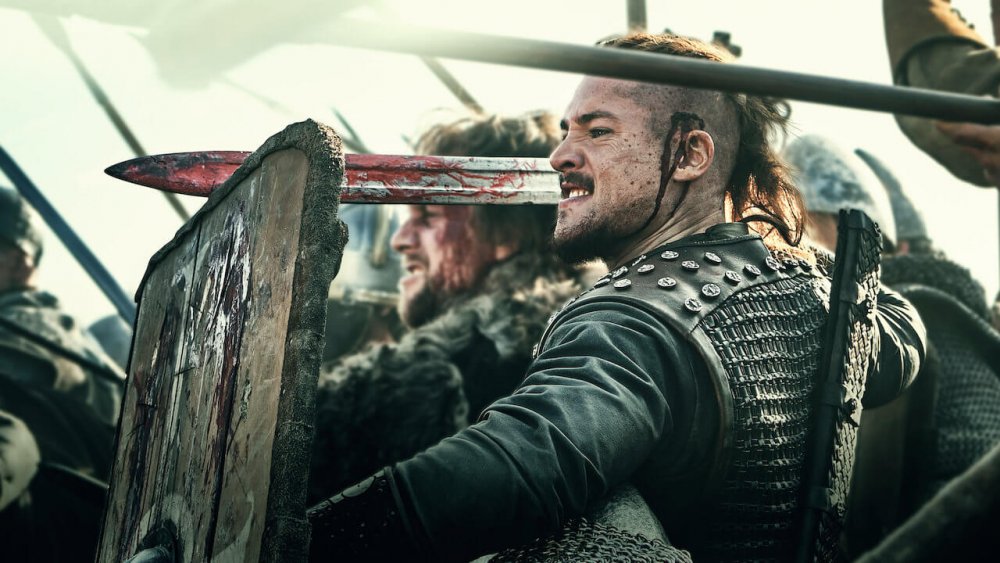 Netflix
The Last Kingdom has so far followed Cornwell's novels with only minor deviations. The series' writers have been gobbling up their source material at a remarkable pace, adapting two full books for each 10-episode season so far. That's not to say there's any risk that the showrunners will run out of material any time soon; Cornwell is nothing if not prolific. The long-running cycle of historical novels is finally set to end with the publication of the 13th entry, due to be released October 15th in the U.K.
With the first three seasons covering six of Cornwell's books, that leaves seven more to potentially keep the show going for at least another three to four seasons at its current pace of consumption. The plot of the new season is likely to follow the seventh and eighth novels in the Saxon Stories series, The Pagan Lord and The Empty Throne. As noted above, the action in these novels shifts from Wessex, where the young King Edward has solidified his base of power, to Mercia, where Edward's sister Aethelflaed struggles to win back Saxon territory ceded to the Danes. Uhtred is oathsworn to Aethelflaed, and it doesn't take long for him to get pulled into a brewing power struggle brewing between Aethelflaed and her husband's lover's brother (yup) Eardwulf.
Some of the promotional art released by Netflix also prominently features Uhtred's home fortress of Bebbanburg. This teaser seems to confirm that we will at last see Uhtred return to Northumbria to challenge his uncle and cousin for his birthright. Per the International Business Times, we can expect to see some monster battle sequences to accompany both the internecine squabbling in Mercia and the battle for Bebbanburg in Northumbria.
Thank Odin we don't have long to wait.