Zack Snyder Pokes Fun At Justice League During Batman V Superman Livestream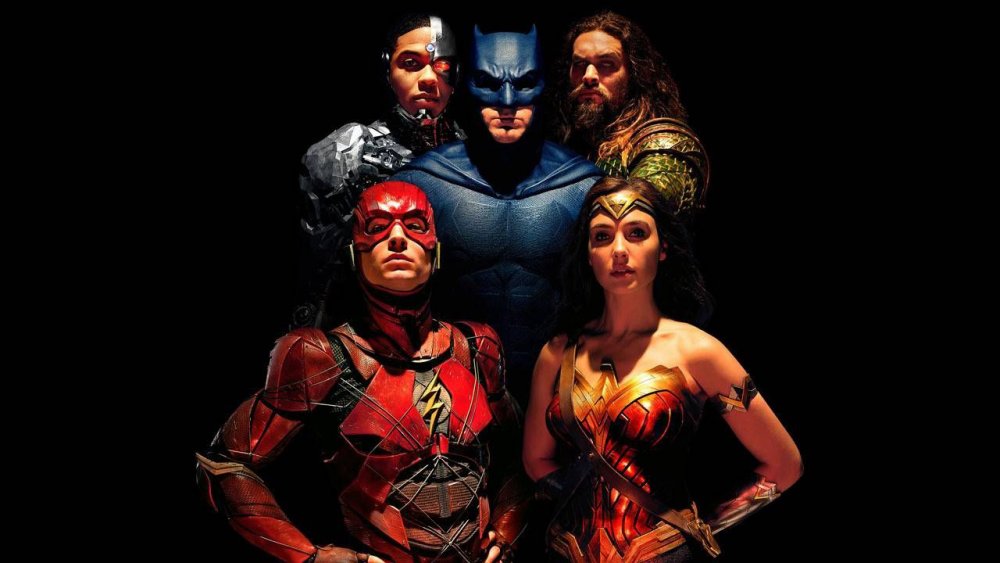 Warner Bros./DC Films
Sundays are usually reserved for two things: sleeping in and streaming your favorite movie while sitting in the comfiest chair in your house. The first of these two not-quite-rules may or may not apply to filmmaker Zack Snyder (we aren't privy to his snoozing habits), but he surely followed the second one to the best of his ability on Sunday, March 29 by hosting a livestream of his 2016 superhero flick Batman v Superman: Dawn of Justice. Throughout the stream, which took place on Snyder's social media platform of choice, Vero, the director offered some relatively straightforward live commentary to the DC superhero movie — but it wasn't until the very end of the event that Snyder got especially candid by poking fun at 2017's Justice League. 
With his tongue firmly placed in his cheek, Snyder suggested that the folks at Warner Bros. make a sequel to Batman v Superman: Dawn of Justice, given that the two then-quarreling heroes eventually come together to comprise two-sixths of the Justice League. "You know what, they should make a sequel to this movie someday — that would be amazing. That would really be something else. Yeah, I wanna know what happens to these guys. I mean, don't they eventually, I don't know, form some..." said Snyder (via Twitter), trailing off just as the stream cut out and ended.

Of course, this propositioned Batman v Superman sequel that would reveal what became of Ben Affleck's Bruce Wayne and Henry Cavill's Superman would just be a Justice League movie, which has obviously already been made — and was directed in part by Snyder himself. Made by anyone else, this comment would be chuckle-worthy for its satirical tone, but coming from Snyder, it carries a much deeper meaning.
What happened with Zack Snyder's Justice League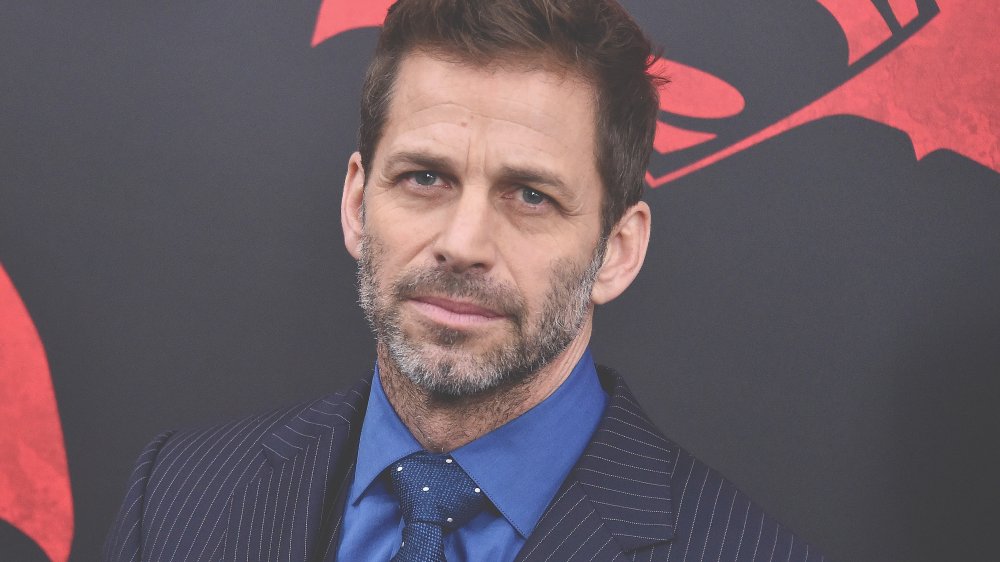 Mike Coppola/Getty Images
As DC fans know, Justice League was once Snyder's film. 
Jason Reitman — the filmmaker behind Juno, Up in the Air, Thank You for Smoking, and the upcoming Ghostbusters: Afterlife — was the original choice to direct the superhero movie (he revealed in 2008 that he had previously turned it down), but Mad Max mastermind George Miller was eventually tapped to helm Justice League. Miller assembled a cast that included Armie Hammer as Batman and Megan Gale as Wonder Woman, a script was in place, and things were looking good for Justice League: Mortal. But, in an ironic twist of fate, Miller's Mortal proved to live up to its name when the 2007-08 Writers Guild of America strike and troubles with the Australian Film Commission killed the film. (The Commission reportedly felt the movie hadn't cast enough Australian actors, and denied Warner Bros. the 40 percent tax break it would have received for filming Justice League: Mortal in the country.)
In the summer of 2013, Warner Bros. hired Batman scribe David S. Goyer to pen a new Justice League movie. Less than a year later, Zack Snyder was announced as the director of the Goyer Justice League project. It was later confirmed that Chris Terrio would rewrite the script, and that Justice League would have a standalone successor (though it would itself still be a complete story). 
Tragedy then struck Snyder and his Justice League film. Following the death of his daughter, Autumn, in 2017, Snyder stepped down from his directorial duties during post-production and handed the reins over to The Avengers director Joss Whedon. Snyder retained a sole directing credit for Justice League, with Whedon being credited as a screenwriter, but producer Charles Roven has said that about 15 to 20 percent of the theatrical cut of the film wasn't what Snyder originally shot. 
There are plenty of reported differences between the theatrical version of Justice League and the "Snyder Cut" of the movie, and while Snyder hasn't come right out and said whether he approves or disapproves of the final product, his comments during the Batman v Superman livestream seem to suggest that perhaps he doesn't totally agree with what went down in Justice League — thus why he's jokingly pretending it never happened and suggesting Warner Bros. make a film about the team Batman and Superman help form.