New Justice League: Mortal Photo Offers Incredible Look At Wonder Woman
To say that a live-action Justice League film was hotly anticipated would be an understatement, and to say that reaction to the eventual movie half-directed by Zack Snyder and half-directed by Joss Whedon was mixed would be as well. While fans are still clamoring for Warner Bros. to release the Snyder cut of Justice League nearly three years after the film's theatrical release, some exciting new tidbits of info about a long-dead Justice League movie that could have been have just dropped online. 
Before seeing Gal Gadot's fourth outing as Diana Prince in Wonder Woman 1984, we're getting a tease of how the character would have looked in George Miller's scrapped Justice League: Mortal. Filmmaker Ryan Unicomb — who has worked in various capacities on films like Kong: Skull Island, Dora and the Lost City of Gold, Thor: Ragnarok, The Wolverine, Aquaman, and more — shared to his Instagram account several snaps of the Justice League: Mortal cast. The most intriguing of which are the photos of actress-model Megan Gale as Wonder Woman.
In the pictures, Gale, who also appeared in Miller's Mad Max: Fury Road, is seen fully kitted out in the Amazon's legendary battle armor — complete with her Greco-Roman inspired skirt and ornamental chest-plate. 
Unicomb is currently working on a documentary about Justice League: Mortal's bold concepts and the studio politics behind its demise. In the post accompanying the pictures, he describes the snaps as all he's allowed to share about the film due to "pushback from the studio and most of the creatives involved."
What happened to Justice League: Mortal?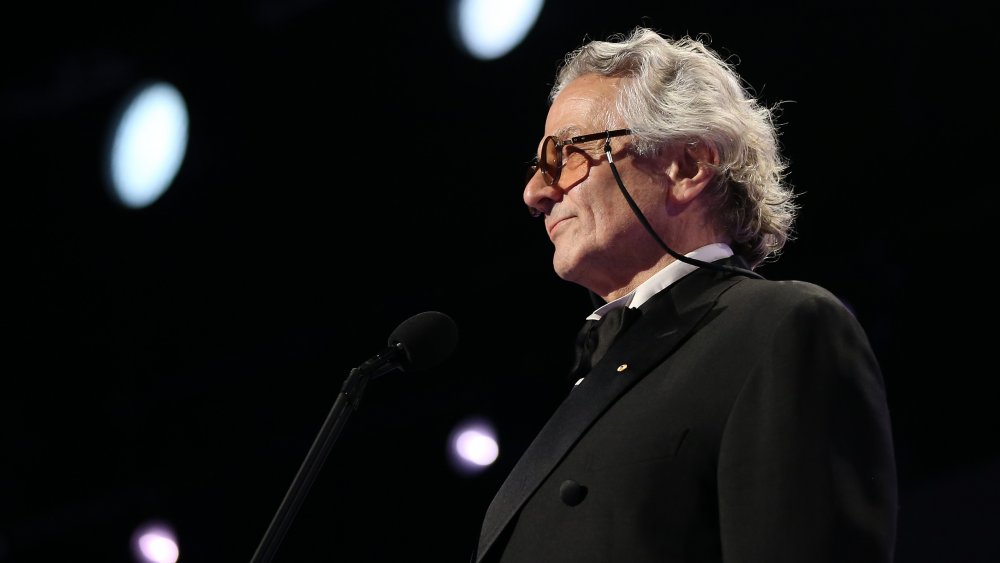 Brendon Thorne/Getty Images
George Miller's take on Justice League began life in 2007 with a script by Michele and Kiernan Mulroney, which, according to Den of Geek, was a take that was very faithful to the source material (if a bit lightweight). By all accounts, everything was in place to begin shooting. Sets were built, costumes were clearly designed, and even the visual effects were being hashed out. The cast was set: Gale was Wonder Woman, D. J. Cotrona was Superman, Armie Hammer was Batman, Teresa Palmer was Talia al Ghul, Adam Brody was The Flash, and Jay Baruchel was the villainous Maxwell Lord. Even Common and frequent Miller collaborator Hugh Keays-Byrne were attached to the film. Studio executives were apparently happy with the script. So why did the plug get pulled at the last minute?
Ultimately, Justice League: Mortal was nixed because of a toxic cocktail of bad timing and bureaucratic blockades. Those familiar with the film and TV industry will recognize 2007 as the year members of the Writer's Guild of America went on strike to correct the imbalance of power between studios and the people who create the worlds they profit from. The strike resulted in multiple stalled and scrapped productions — but that was only one issue.
Miller told Den of Geek that Justice League: Mortal was lined up to shoot in his native Australia, utilizing a government tax credit for films made in Australia by Australians. However, at some point during pre-production, the board awarding those credits saw an upheaval. The new members didn't want to give money to a film made in Australia, but that had nothing to do with the country itself. Combine all that with the studio's nervous disposition about the fact that an all-new cast of superheroes would be unleashed in the midst of Christopher Nolan's The Dark Knight trilogy and the (eventually canceled) sequel to Superman Returns, potentially confusing audiences, and the once-promising film went the way of James Cameron's Spider-Man: in the trash.