Spider-Man 3 Fan Edit Makes Light Of Coronavirus Self-Isolation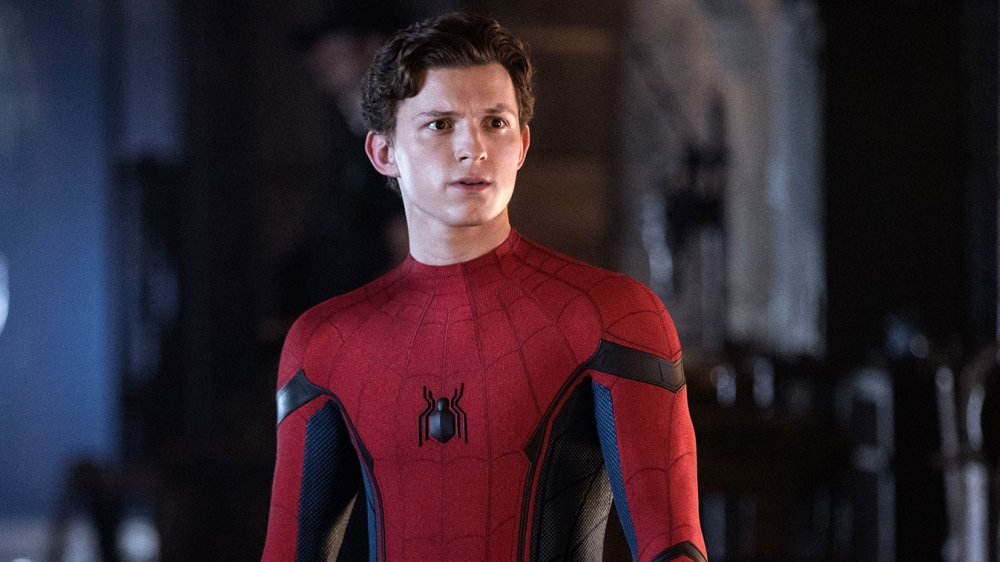 This Marvel fan has turned the lemon of social distancing into lemonade.
Just about everyone's in search of a little levity right now amid the coronavirus outbreak, so it's perhaps no surprise that an enterprising Spider-Man loyal took it upon himself to create a fake promotional image for Spider-Man 3 that pokes fun at our current state of self-isolation. The fan's handiwork even caught the attention of at least one heavy creative hitter from the actual franchise – Spider-Man: Homecoming and Spider-Man: Far From Home director Jon Watts shared the satirical creation to his Instagram account on March 16, at the beginning of the week that saw most of the U.S. come to terms with serious changes in routine to combat the spread of COVID-19, the pandemic disease caused by the novel coronavirus. 
For many of us searching for a hero to lead in a time of great uncertainty, look no further than the kind-hearted web-slinger as he abides the strictures of social distancing in Spider-Man: Work From Home – the unofficial but hilarious title Instagram user @dorklordcollectibles muses Marvel should give Spider-Man 3.
The image shows a figurine of a suited-up Peter Parker (this was, after all, created by a fan who specializes in digital art and toy photography) working diligently from his laptop at home with the fake title displayed below. Of course, Disney and Marvel have yet to reveal the actual title for their upcoming third installment in the Spider-Man franchise, but considering it fits with the "home" motif it's not impossible that "Work from Home" would make a fitting subtitle for a Spider-Man film in the age of pandemic. But even though it's not impossible, it's highly unlikely.
The hero we need
MovieWeb writer Jon Fuge had a little fun riffing off the visual gag. His pitch for the potential plot of Spider-Man: Work From Home: "Watch the excitement as intrepid nerd Peter Parker suits up in his superhero gear, but then, upon realizing that he should not really go outside, takes to his laptop to fight for justice in the form of a politically-charged blog post." Who doesn't want to see that?
There is a catch here when pondering a stay-at-home Spider-Man. As a crime-fighting superhero in New York City — and at a time of crisis no less — doesn't Spider-Man qualify as essential personnel? Being a role model for proper social distancing is great, but not everyone can work from home. If doctors, nurses, and grocery store baggers can all get out in the epidemic and keep doing their jobs for the social good, then certainly Spider-Man should slap on his red and blue spandex and do the same.
Of course, Spidey may have his own non-coronavirus related reasons for staying in. Fans will remember that in the mid-credits sequence of Spider-Man: Far From Home, Mysterio (Jake Gyllenhaal) and J. Jonah Jameson (J.K. Simmons) unmasked Peter Parker (Tom Holland) for all of New York to see. With his cover blown and his secret identity plastered across the city's very large screens, maybe a little time working from home wouldn't be the worst thing for Parker's longevity.
We'll have to wait a bit to discover exactly how it all plays out. The currently untitled third Spider-Man film is slated to enter production this summer, with a tentative release date of July 16, 2021.