This Is How Much Danielle Colby From American Pickers Is Actually Worth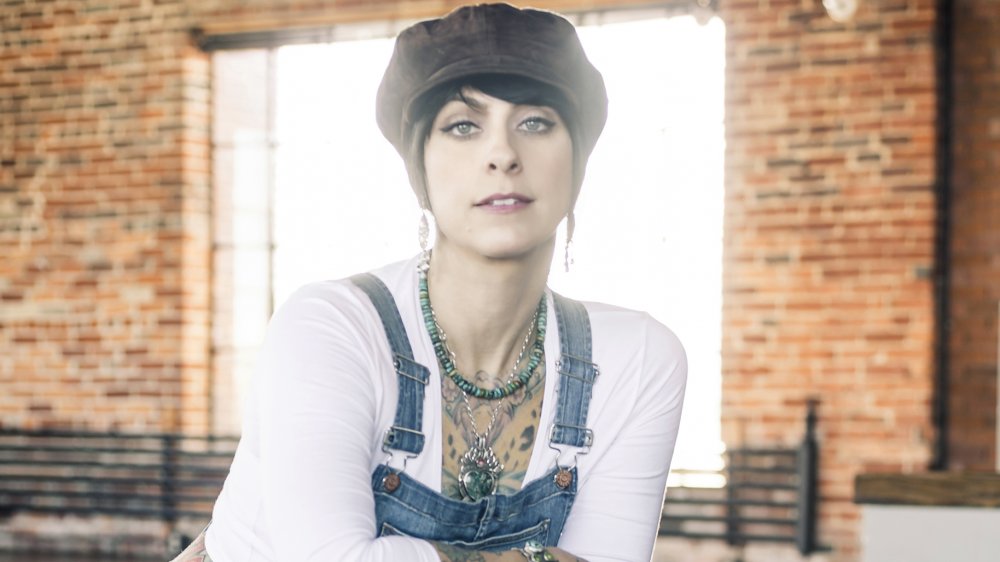 History
Since 2010, Mike Wolfe and Frank Fritz have educated, captivated, and inspired TV audiences with their History reality series American Pickers. Both guys have had a passion for antiques since childhood, and they use their knowledge and intuition to scour the country for the opportunity to turn trash into literal treasure.
From garage sales and barns to old musty attics and dank, dark basements, the pair can be found picking over piles of forgotten items which can often add up to a compelling picture of an America long gone. Helping them to stay organized amidst all of the inevitable clutter their profession brings: Danielle Colby, Mike's office manager. With her quirky personality and tons of tattoos, hers is a face you might not expect to see rummaging through piles of antiques — but her passion for picking, forged from her long friendship with Mike, is no joke.
Just how profitable has the antiquing business been for Danielle Colby? Well, according to various online sources, she's paid about $15,000 per episode of American Pickers. That's no small potatoes, but the star doesn't have just the one income stream — and in terms of her overall net worth, she's quite successful by just about any measure. According to Celebrity Net Worth, Colby is worth about $1.5 million.
Danielle Colby has a lot more going on than just her reality TV career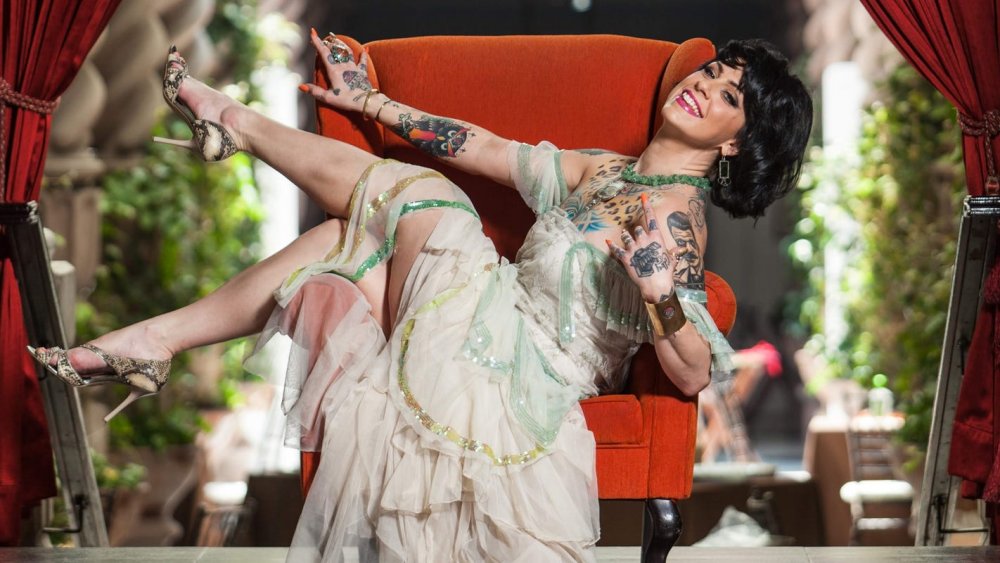 Of course, if we do the math, we'll see that Colby's personal fortune truly is only partially thanks to American Pickers. One of her major sources of income: her career as a burlesque dancer under the stage name Dannie Diesel. In addition to touring the nation with her troupe of performers, she also owns and operates Dannie Diesel's  Bump 'N Grind Academy, a school for aspiring burlesque dancers, in her adopted hometown of Chicago.
She's also dabbled in fashion design, and for a brief period, she operated a retro clothing company known as 4 Miles 2 Memphis. But for the most part, she's living her dream of being a famous antiquer — if that wasn't a word before, it is now — while dancing her way across the country. (We should all be so lucky.) While she's been in the burlesque world for over a decade now, her audiences can expect to see something different from her every time she performs, as she's always looking to up her bump 'n grind game.
Speaking with Quad City Times in 2014, Dannie Diesel said, "With burlesque you get to a point where you feel like you know it all with your routines and your movements and you get defensive. And then you have somebody who is world-renowned break it down for you... I don't think I'll be the complete package till I'm like 80."
You've got to admire that kind of dedication.