Batwoman Set Accident Leaves Crew Member Paralyzed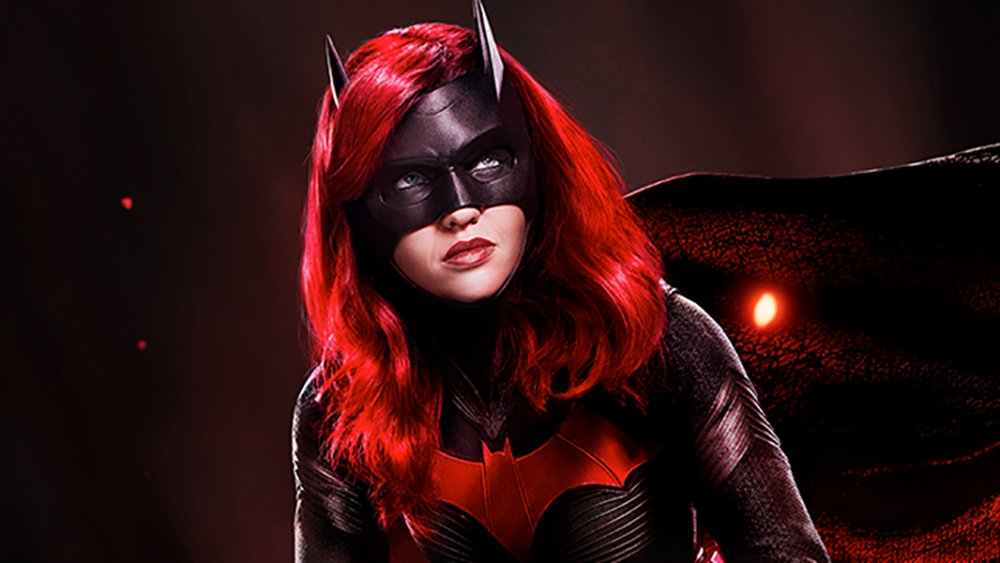 The CW Network
The set of the Arrowverse drama Batwoman has seen yet another serious injury since filming on the show began.
Amanda Smith, a 30-year-old production assistant on the series, sustained major injuries and may never walk again after the bucket of a telehandler was lowered onto her head during filming on March 11. Following the incident, the crew member and local comedian was immediately taken to Vancouver General Hospital for emergency spinal surgery, according to the Vancouver Sun.
"She was literally just sitting there and it came down on top of her," Smith's friend and colleague Tyler Mazzucco told the newspaper.
Before the incident, Smith was working on Batwoman, which stars Ruby Rose in the title role, beneath the Georgia Viaduct near Carrall Street and Pacific Boulevard with her back to the machine. Traffic noise from the viaduct above made it difficult for her to hear the forklift-style equipment, according to Mazzucco. The lift's contact with Smith caused significant spinal injuries, including burst vertebrae. Smith currently can't feel anything from the waist down. As of now, she'll remain in the hospital for around a month before being transferred to a local rehabilitation clinic's spinal cord injury program. Smith's friends and family told the Vancouver paper that they're hopeful the combination of time and rehabilitation will help her regain sensation in her legs.
In an email to the Vancouver Sun, Craig Fitzsimmons, a spokesperson for British Columbia's provincially legislated workers' compensation insurer WorkSafeBC, confirmed that the agency was notified of the "serious" event and sent a safety officer to the site. The agency is currently investigating what happened on-set.
Smith is currently in good spirits, according to Mazzucco, who has since launched a fundraising effort to assist his friend.
The fundraiser for Smith has been impacted by the coronavirus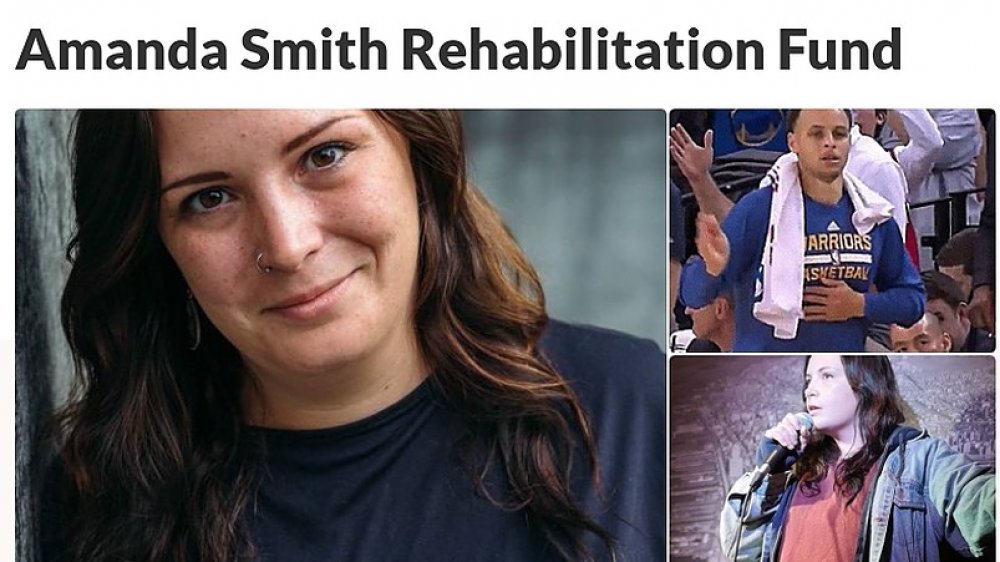 GoFundMe
Within a day of Smith entering the hospital, Mazzucco used the GoFundMe platform to launch the Amanda Smith Rehabilitation Fund to help support Smith during her rehabilitation. The Vancouver Sun first reported the fundraiser's goal at $50,000, but that target has since been raised to $100,000 after reaching over $57,000 thanks to more than 700 donors. 
"Amanda will be unable to work for the foreseeable future and she needs our help to make ends meet until she settles," Mazzucco wrote on the fundraising page. "We do not want her to have to worry about finances as she goes through these uncertain times."
Fans, fellow crew, and other Vancouver-based industry members have shown support for Smith and the fundraiser, posting about it across social media. "Vancouver comedy, one of ours has had a devastating accident and needs some help," Vancouver comic Katie-Ellen Humphries tweeted. Another area comedian, Megan Milton, tweeted similar sentiments, writing, "Most of you won't know her but if you have $5 kicking around please donate to her recovery." 
The fundraiser has been somewhat slower than expected, though, with Mazzucco pointing to the shuttering of the Vancouver filming community due to coronavirus as the reason. "It's lessened the amount of donations because everyone's on lockdown financially," Mazzucco told the Vancouver Sun. "I have 32 unread messages on my phone right now and half of them are people asking what they can do because they can't do anything financially."
All of Batwoman's fellow Arrowverse series and other Vancouver-based shows have been suspended, including Archie Comics adaptation Riverdale. Production on that series' fourth season shut down earlier in the week after a crew member was found to have come in contact with someone testing positive for the virus. 
Smith's injuries are the second major accident on The Batwoman set's first season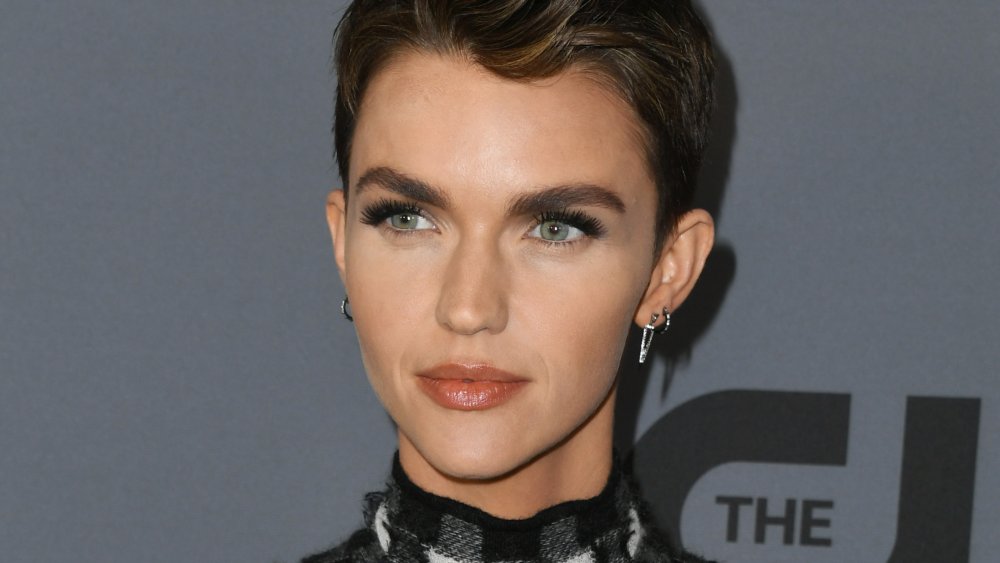 Jon Kopaloff/Getty Images
Smith's incident isn't the first time the series has had a severe injury on set. Around a week before the Batwoman TV series about Kate Kane, Bruce Wayne's cousin who takes up the mantle in his absence, premiered on The CW, its star Ruby Rose took to Instagram to reveal that she had suffered a serious injury during filming. In the video, the woman behind the bat mask revealed how an on-set stunt during the shooting of Batwoman season 1 landed her in the hospital.
"To everyone asking about my new Pez dispenser scar on my neck... A couple of months ago I was told I needed an emergency surgery or I was risking becoming paralyzed... I had herniated two discs doing stunts, and they were close to severing my spinal [cord]," Rose wrote beneath a video that featured parts of her surgery. 
According to the post, the John Wick: Chapter 2 and XXX: Return of Xander Cage actress was experiencing chronic pain "and yet couldn't feel [her] arms." This marked the second major spinal procedure in two years for Rose, who tweeted about a separate surgery in January 2018 after dealing with a decade's worth of back issues. 
While on The Tonight Show with Jimmy Fallon, Rose explained that she took her 2019 on-set injuries following a seven-hour extended stunt as a sign to slow down and listen to her body. Yet, she was back to work 10 days after the surgery — "because, like I said, my priorities were straight," she quipped. 
In light of both Rose and Smith's injuries, The CW and crew of Batwoman may be prioritizing a new set of safety protocols when they return to filming later this spring.