Rumor Report: Nicolas Cage Will Reportedly Return For National Treasure 4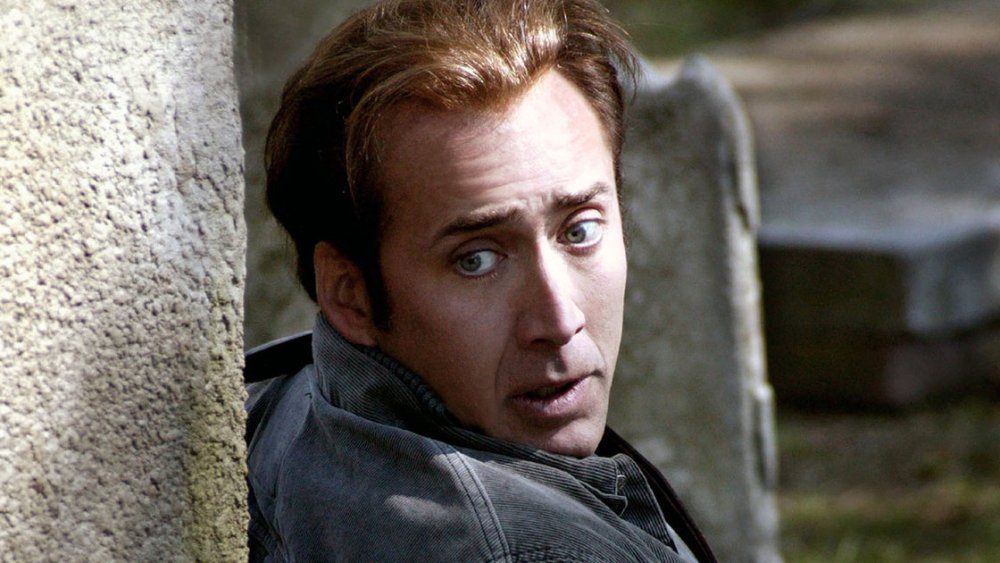 Disney
Get ready for more globe-trotting, treasure hunting adventure... maybe.
The rumor mongers over at We Got This Covered are citing their wily anonymous sources in reporting that Disney is keen to have Nicolas Cage, star of the National Treasure series and about a billion other movies, return to star in a fourth installment of the National Treasure saga. What's that? Yes, you're absolutely right — there hasn't actually been a third installment of the National Treasure saga yet. We'll get to that in just a moment.
In case you've forgotten, the first two movies — 2004's National Treasure and 2007's National Treasure: Book of Secrets — were crowd-pleasing hits for the House of Mouse, despite not exactly gaining favor with critics. In the movies, Cage portrays Benjamin Franklin Gates, an intrepid treasure hunter whose family seems to have a heck of a lot of weird links to important events in United States history. The first flick sees him attempting to prevent a former family friend from stealing the Declaration of Independence; the second has him attempting to recover missing pages of John Wilkes Booth's diary in order to expose the truth about Lincoln's assassination. The films' star-studded supporting casts included the likes of Jon Voight, Harvey Keitel, Diane Kruger, and Christopher Plummer.
Now, as to this rumor: it's one that you'll want to take with a big, fat grain of salt, for a couple of reasons. First, WGTC is not a super-reliable source of inside information; while the site's rumor reporting has on occasion been accurate, it misses the mark more often than not. Second, it's not clear why Disney would be kicking around the idea of National Treasure 4, considering what it's taken — and is still taking — to get a third film off the ground.
National Treasure 3 has been stuck in Development Hell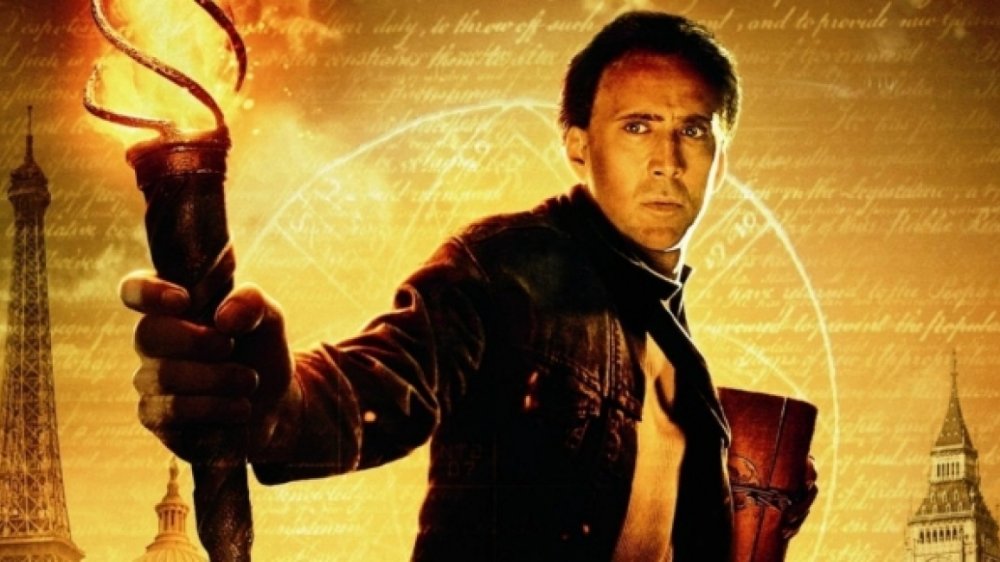 Disney
National Treasure 3 was first announced all the way back in 2008, with series director Jon Turteltaub telling the press that a team of writers was on the case while doing promotional interviews for the second flick's DVD release. Whatever team it was in charge of penning the third flick, though, they proceeded to fumble the ball repeatedly for the next decade.
Five years later, in 2013, Turteltaub told Collider, "It's so damn hard to write a great historical mystery based on fact. It's not for lack of trying. We want to do the movie. Disney wants to do the movie. We're just having the damnedest time, writing it... I'll bet that within two years, we'll be shooting that movie."
The director would have lost that bet. National Treasure 3 was mentioned as still being a work in progress by Cage in 2016, then by Turteltaub again in 2018; at that time, he said the script was "close," and we're beginning to think that this is a man with a habit of just saying things, regardless of their basis in reality.
At any rate, in January 2020, Disney went back to the drawing board, tapping Chris Bremner (Bad Boys for Life) to get to work on a completely new iteration of the screenplay (via Variety). We kind of expect Turteltaub to pop up at any moment to opine that the flick could be in theaters in a matter of weeks. Of course, considering the torrid pace at which Cage has been making movies of late, it wouldn't be that far outside the realm of possibility.

Nicolas Cage has been making movies at an alarming rate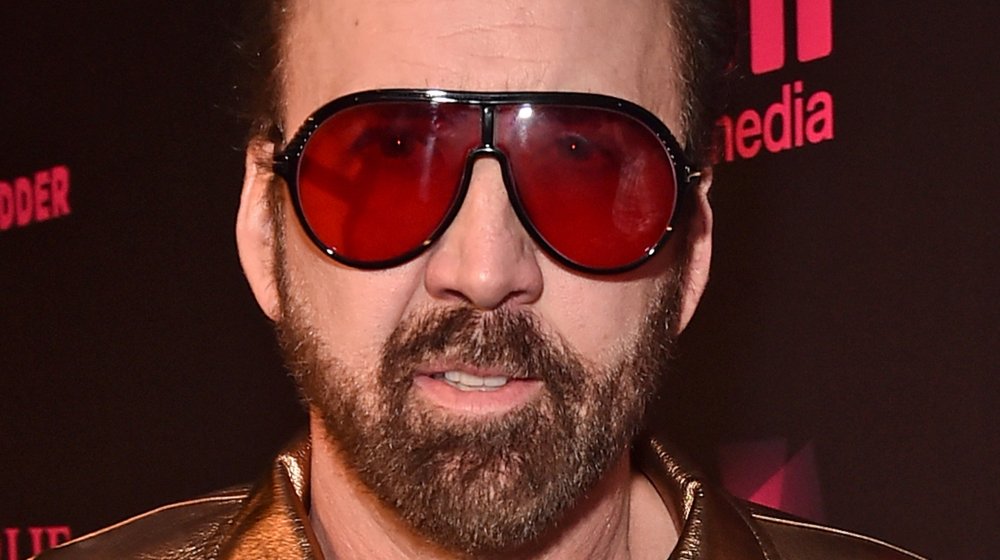 Alberto E. Rodriguez/Getty Images
This is because, in case you're unaware, Nicolas Cage is an absolute machine. We're not sure when he eats, sleeps, or mows his lawn, because it seems like the only time he's not busily promoting his latest movie is when he's in front of the cameras, making the next one. In the last four calendar years, the man has made 22 movies. He made six per year, or one every couple of months, in 2018 and 2019, and he currently has five slated for release this year. It's going to happen, too; four of them are already in post production, one is shooting, and one is getting ready to go before the cameras.
How many of these films look totally bonkers, you ask? Why, pretty much all of them. We have Jiu Jitsu, a sci-fi martial arts drama from the creative mind behind the Kickboxer franchise; Prisoners of the Ghostland, starring Cage as a criminal trying to break a curse to rescue a little girl from unspeakable evil; Pig, about a truffle farmer confronting his past while searching for his lost porker (yes, really); Wally's Wonderland, about a janitor at a theme park fighting evil animatronics; and 10 Double Zero, a hard-boiled crime thriller from restaurateur-turned-director Christian Sesma. (Oh, and The Croods 2).

What we're saying here is that Cage, as per usual, is quite busy with categorically insane projects. Does this preclude his involvement in National Treasure 3? Absolutely not. Cut the man a giant check, and he'll Force-project himself onto the set if he has to. Cage either has a clone, or the most intense work ethic in Hollywood history; if it's a clone, we fully expect to see them fighting each other onscreen in Cage Match, a feature which we are now actively pitching.