Why Candace From You Season 2 Looks So Familiar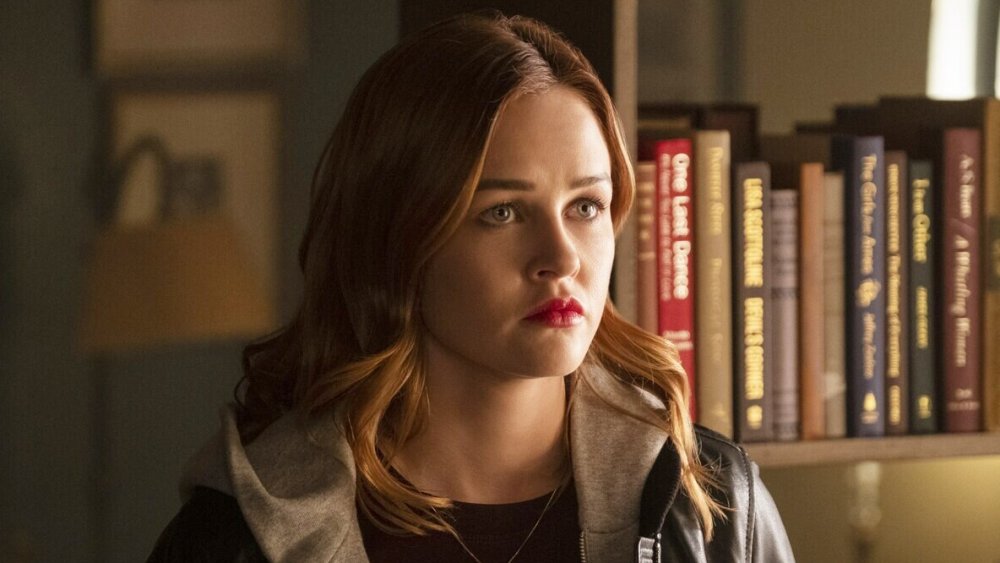 Netflix
Throughout the first season of Netflix's You, the audience is under the impression that aspiring musician Candace (Ambyr Childers) has already been murdered by her ex-boyfriend Joe (Penn Badgley). She only appears in flashbacks and hallucinations, torturing Joe (who still, of course, believes that he acted out of passionate love for her).
If you haven't watched all of that first season, stop reading now. 
If you have, you know that right at the end, Candace walks into the bookstore where Joe works, very much alive and looking for revenge. Season two sees her trying to get it, by taking on a fake name and seducing Forty Quinn (James Nicholas Scully), the brother of Joe's new girlfriend Love (Victoria Pedretti).
Sadly for Candace, her plan to reveal Joe's monstrous streak to Love doesn't play out as she'd expected. But actress Ambyr Childers, who portrayed Candace, is having much better luck than her character. You is one of her first major roles, but it's just the latest in a series of supporting parts in TV shows and movies that have seen Childers appear alongside some of Hollywood's biggest names. Here's why Candace from You season two looks so familiar.
Ambyr Childers has played many big screen blondes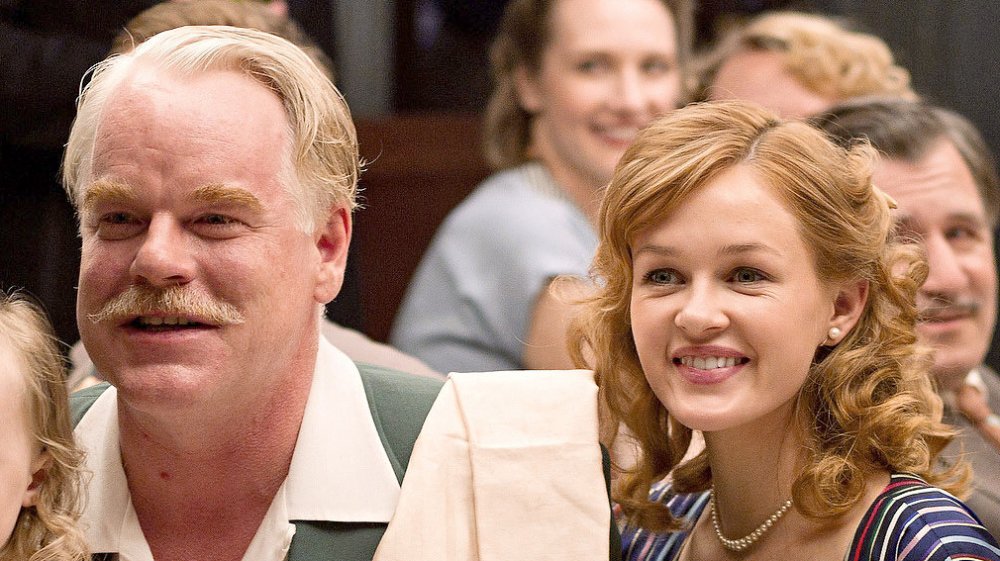 The Weinstein Company
Although she's a brunette in You, Childers has played a ton of blondes in movies headlined by major stars. In 2012, she played Elizabeth Dodd in Paul Thomas Anderson's The Master, opposite Phillip Seymour Hoffman, Joaquin Phoenix and Rami Malek. Still fairly unknown at the time, Childers reportedly beat out Amanda Seyfried, Emma Stone and Deborah Ann Woll for the part. (Woll also ended up at Netflix, playing Karen Page in Daredevil and The Punisher, so you could argue that Childers and Woll are both actors whose careers were saved by Netflix.)
This announcement came after Childers had already been cast in a small part in Gangster Squad, which came out in January 2013. Stone landed the female lead in that one, starring alongside Ryan Gosling, Josh Brolin and Sean Penn in the noir-ish drama about cops and criminals battling each other in 1940s Los Angeles. The movie was heavy on shootouts and light on character development, especially for the few women: Childers was credited only as Milk Skinned Blonde.
Her next major movie role after Gangster Squad was also dehumanizing, in a different way: Childers played an android in Vice. The 2015 sci-fi flick starred Bruce Willis as the CEO of a futuristic resort that allows guests to act out all their fantasies on androids; if this doesn't ring a bell, though, it may be because it was panned by critics and audiences alike and barely made any money.
Ambyr Childers can't get away from gangsters and stalkers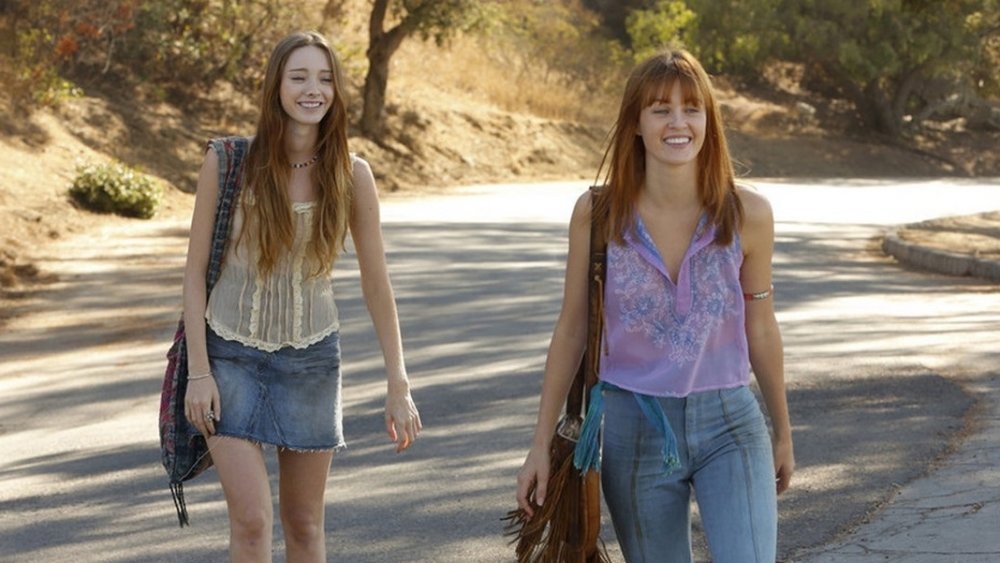 NBC
Fans of soap operas may remember Childers as one of several actresses to play Colby Chandler in All My Children. Her stint lasted from 2006 to 2008, starting when she was 18.
Childers' next big TV role meant more gangsters and another stalker. She played Ashley in the first two seasons of Ray Donovan, the long-running Showtime drama about a Hollywood fixer (Liev Schrieber) with a family that makes the Sopranos look boring. After recurring in eight episodes between 2013 and 2014, Childers' last appearance was for a one-off cameo in 2016.
By then she was appearing in another LA-based drama, the series Aquarius, set in the late 1960s. The show starred David Duchovny as an LAPD detective working in the city just as Charles Manson is building his murderous "family." Childers played Sadie Atkins, who in real life stabbed Sharon Tate to death on August 9th, 1969 and was present for the murders of the rest of the cult's victims.
In a weird coincidence, Childers' You co-star Victoria Pedretti also played a Manson girl, Leslie Van Houten, in Once Upon a Time in Hollywood. So that might be why Love Quinn from You season two looks so familiar.
We're already wondering about the plan for You season 3; While Pedretti is a guarantee to return, season two left Candace's fate looking much less certain. It wouldn't be the first time, though, that she's overcome the odds to come after Joe.