Bloodshot Release Date, Cast, Trailer, And Plot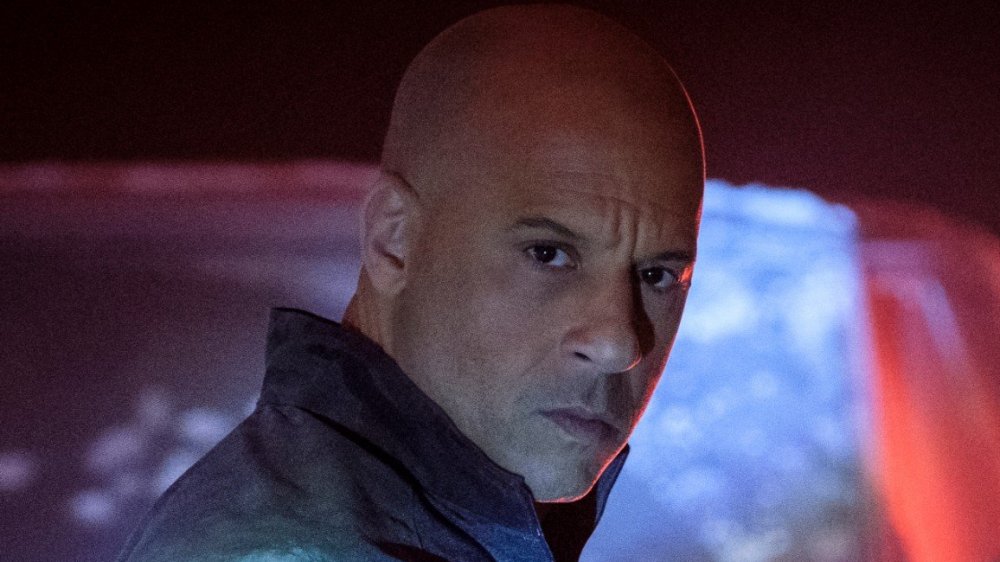 There are a lot more publishers of comic books than just the big dogs of Marvel and DC. Let's not forget about Valiant Comics (or Valiant Entertainment), originator of and home to exciting superhero characters such as Manowar, Ninjak, the Eternal Warrior, and Bloodshot. While Marvel and DC have done a very good job of transferring their properties to the big screen, Hollywood has been slow to grant a Valiant character their own feature film. 
That's all about to change, because a Bloodshot movie is on the way. Created by Kevin VanHook, Don Perlin, and Bob Layton in 1992, Bloodshot — a seemingly un-killable and invincible scientifically restructured super-trooper — has sold more than seven million copies since his debut. There's clearly an audience for a Bloodshot movie, and Sony decided to make it happen. It could be a franchise in the making, what with Vin Diesel, star of the xXx and Fast and Furious movies, taking on the title role. Here's everything there is to know (so far) about the long-awaited Bloodshot.
When does Bloodshot get released?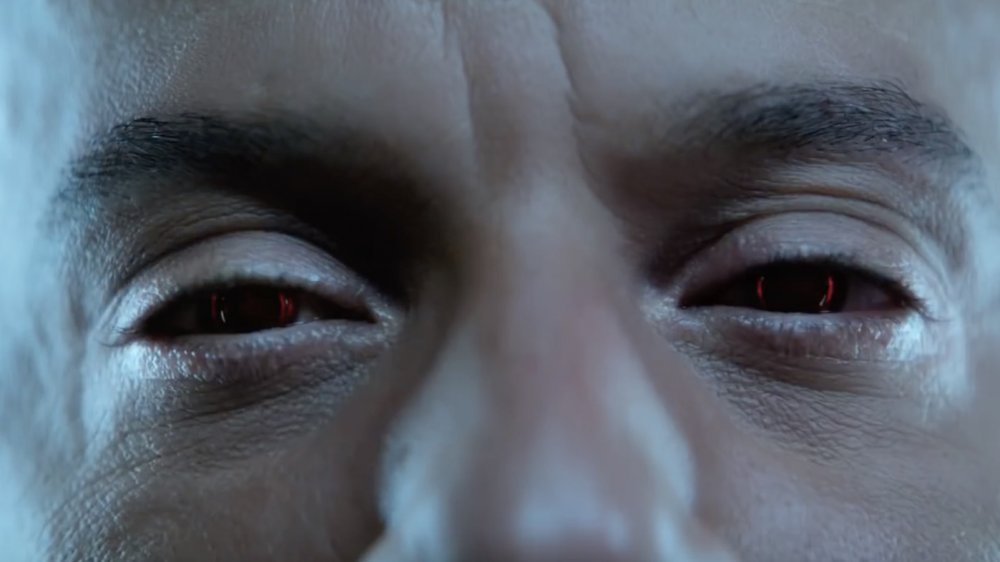 Years ago, the only time filmgoers got a chance to see big, expensive, dazzling, and action-packed movies at the cineplex was the summer. The hottest months of the year were reserved for "summer blockbusters," huge extravaganzas for the eyes and ears starring Hollywood's most popular actors. Appetites for these movies are such that studios started releasing them well before summer, and now in the dead of winter. Two of the most recent — and biggest-ever — comic book-based films hit movie theaters in mid-February: Black Panther and Deadpool. 
Clearly, movie fans need some alternatives to the other stuff that dominates movie theaters in the early months of the year, and 2020 will continue this trend. Bloodshot was initially scheduled to be released over the weekend of February 21, 2020. Sony confirmed the date with the film's first trailer, which hit the internet in October 2019. In December, however, the studio announced that Bloodshot had been pushed back just a few weeks, to March 13th.
Who's in the cast of Bloodshot?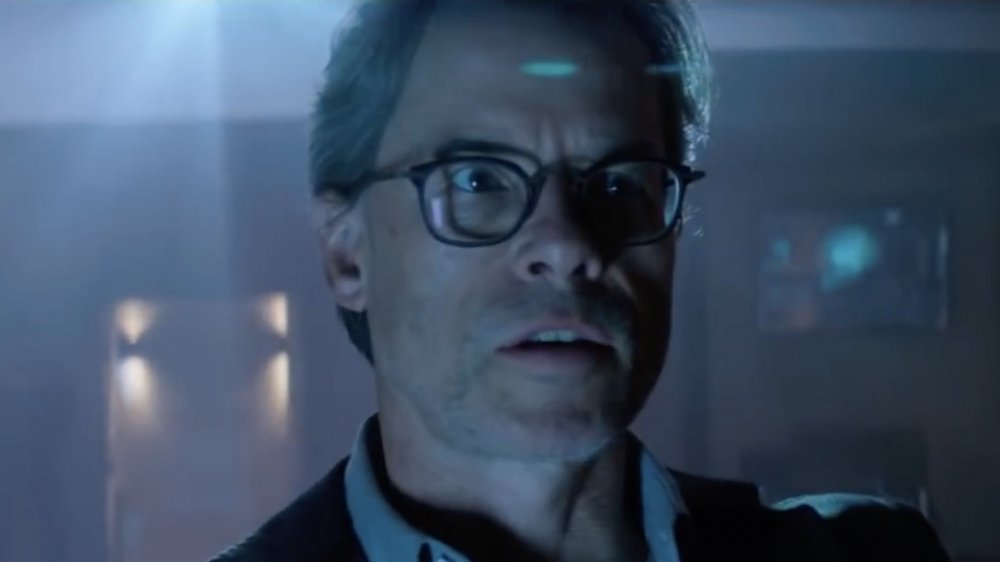 Obviously, one-man action squad Vin Diesel is the biggest name attached to the upcoming film adaptation of the Bloodshot comics, heading up the cast as Ray Garrison, deceased Marine turned reborn overpowered soldier supreme. 
Guy Pearce, best known for his role in memory-oriented thriller Memento (as well as L.A. Confidential and Iron Man 3) is playing Dr. Emil Harting, the thinking-outside-the-box doctor leading the experiments on Garrison. Sam Heughan, the breakout star of Starz time-travel/period piece Outlander, plays "So Long" Shifflet, a Navy SEAL and another super-soldier (tasked with fighting Vin Diesel's character while wearing some kind of robotic suit). Eiza Gonzalez — Darling in Baby Driver — once more stars as the member of an inner circle of a strange underground organization, as does longtime New Girl star Lamorne Morris, who fills the comic relief role of Wilfred Wigans. 
Is there a Bloodshot trailer?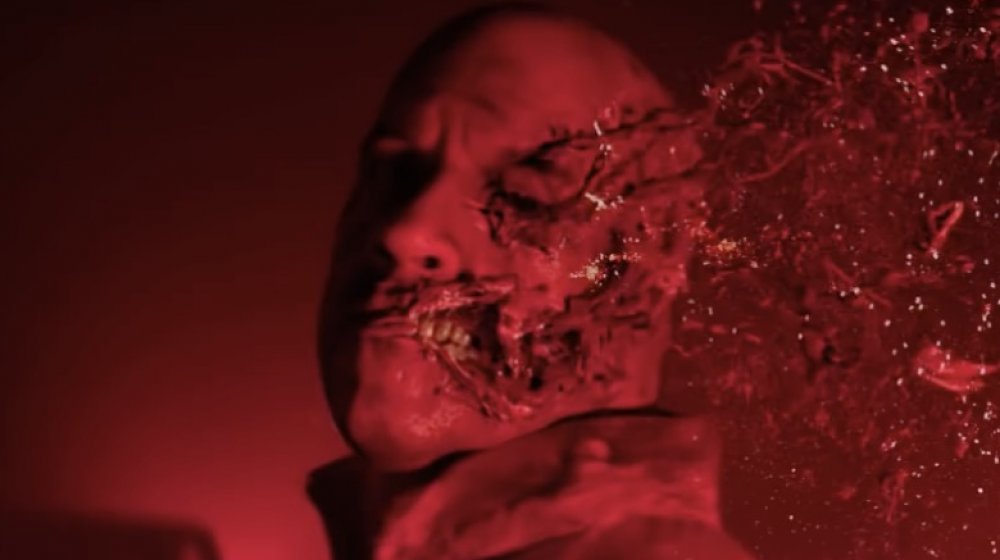 While Bloodshot is based on a long-running comic book series from Valiant Entertainment, the film adaptation looks like it also falls solidly into the mini-genre of "quintessential Vin Diesel movies." 
Sony released the first trailer for Bloodshot in October 2019, providing a taste of a film that looks to be a fun throwback to Diesel's totally aggro, death-defying, gloriously cartoonish, over-the-top early action hits. Based on this footage, audiences can expect a violent, stunts-and-effects-heavy thrill ride, taking Diesel's character, the reanimated-and-enhanced Marine Ray Garrison, on a journey through death, implanted memories, and organizational manipulation. A firm called RST has placed "technology in [his] veins" that makes him super-strong and able to heal instantly. The trailer really drives that home, depicting the squirrelly little organisms at the molecular level, then depicting Ray's torn skin repairing itself from injuries both superficial and major — he gets shot in the face (in slow motion, of course) and is none the worse for the wear. All that gore is juxtaposed with the Johnny Cash tune "Memories Are Made of This."
On January 14, 2020, Sony released a second official trailer for Bloodshot. Though it's largely a recut of the same footage from the first, it does offer a closer look at some of the film's hard-hitting action.
Is there an official Bloodshot poster?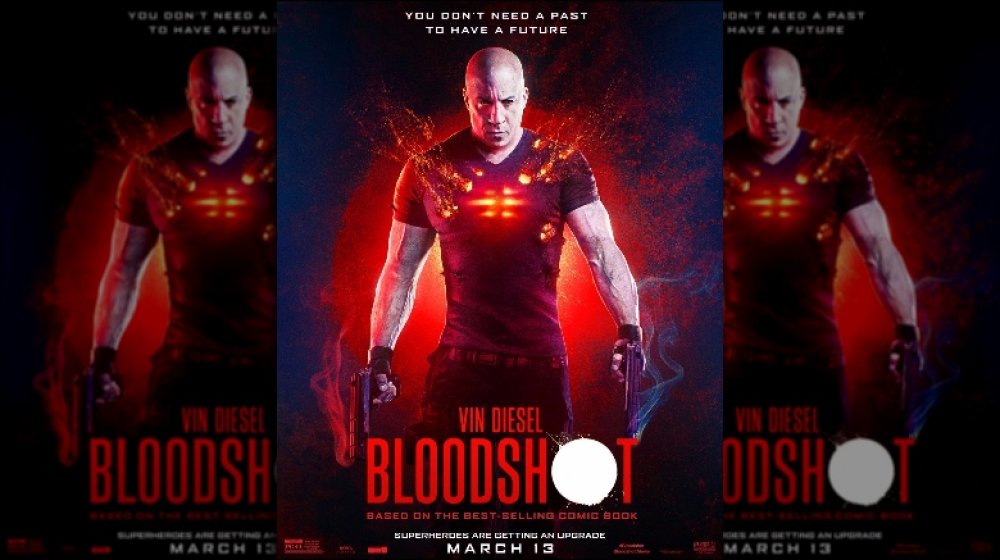 A movie poster is really just a quaint piece of advertising. Pasted up on a billboard, a movie theater wall, or the side of a bus, it's supposed to get people pumped up for a film, or to make a note to go see it. It's hard to know how much theater traffic a poster drives, but for one to be successful, it's got to do a few things. It must express the tone, genre, and even plot of the movie while also embracing the film's visual style. As far as those criteria, the poster for Bloodshot is a success. 
On January 22, 2020, Sony released the official Bloodshot poster. Very much resembling the footage of the film shown in its trailers, the poster features a stern and driven-looking Vin Diesel, holding two guns and standing against a black and blood-red background. There are holes in his torso as what are presumably bullets rip through the seemingly unstoppable hero, shooting out blood every which way. It's all topped off with a quippy action movie tagline for the ages, which gives a nod to the film's twisty, memory-based plot: "You don't need a past to have a future."
What's the plot of Bloodshot?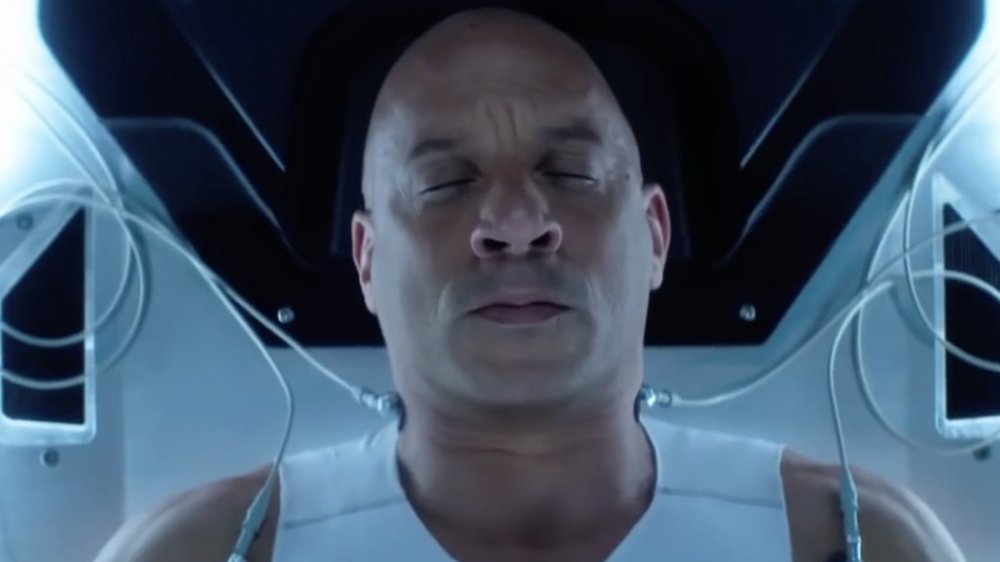 Pulling from a popular comic series and judging by the first trailer, there looks to be a lot going on in the film version of Valiant Entertainment's Bloodshot. Vin Diesel plays a Marine named Ray, and all seems to be going well as he reunites with his beloved wife Gina in a lovely seaside town... only to wake up in a cold and dark research facility connected to a bunch of machines, Matrix-style. Ray learns from resident scientist Dr. Emil Harting (Guy Pearce) that he actually died (as did Gina), but he's now under the watchful eye of RST, a corporation that "rebuilds" U.S. military assets. Ray is the first successful result of an ongoing program to remake soldiers, only "enhanced." Harting and his associates have injected into Ray's blood some technology that makes him virtually indestructible — extra-strong and able to heal right away. 
With these powers and a knowledge of them in mind, Ray sets out to take care of "unfinished business" and kill the men who murdered his wife. To make a long story short: Bloodshot is a lot like Deadpool, only very serious and without any breaking through the fourth wall... and with an added psychological complication. RST just might be manipulating Ray into pursuing its interests — his memories may not be what he thinks they are. If they're his memories at all, that is.
Who's making Bloodshot?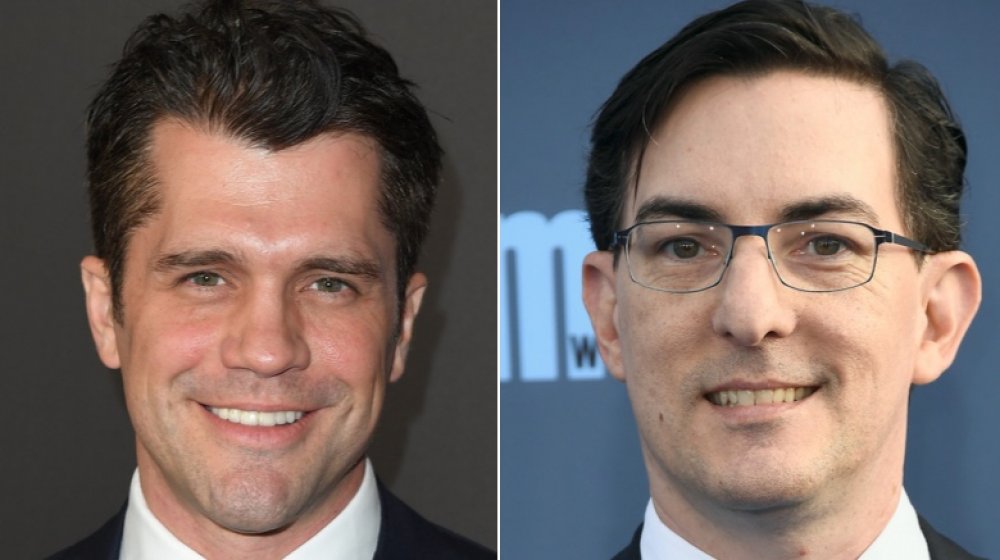 Angela Weiss, Frazer Harrison/Getty Images
Behind the scenes, Bloodshot boasts a creative team with a wealth of entertainment experience. Studios generally don't hand the reins of a big-budget extravaganza to brand-new directors, but that's what's happening with Dave Wilson. It's his first feature-length project, building upon an episode of the sci-fi anthology Love, Death & Robots and a long career directing trailers for major video game releases, including The Elder Scrolls Online, Mass Effect 2, and Star Wars: The Old Republic – Knights of the Fallen Empire.
Bloodshot's credits list two screenwriters: Jeff Wadlow and Eric Heisserer. Wadlow wrote a couple of episodes of Bates Motel before penning the scripts for comics adaptation Kick-Ass 2, the spy farce True Memoirs of an International Assassin, and the scary Truth or Dare. Heisserer got his start in horror, writing the A Nightmare on Elm Street remake before working on the scripts for innovative sci-fi hits like Arrival and Bird Box.
Will there be more Bloodshot movies?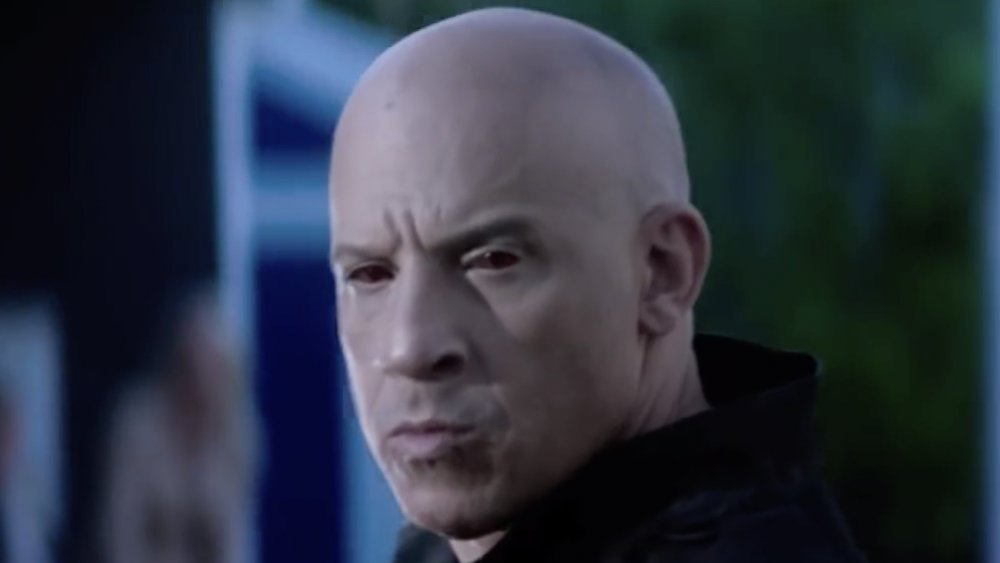 In today's movie world, it's all about comic books, superheroes, and cinematic universes. Disney has its Marvel Cinematic Universe and Warner Bros. its DC Extended Universe, and Sony may be in the early stages of getting a Valiant-based world of interconnected characters off the ground, building upon the movie Bloodshot. 
According to a Hollywood Reporter news item from 2015, Sony had plans to make five Valiant adaptations: two Bloodshot movies, plus two based on Harbinger, a comic about a superhero collective on the lam from a shady organization. Then the properties would receive their own Justice League or Avengers: Endgame-type capper with a crossover called Harbinger Wars. (Additionally, in 2018, Sony hired American Gods adaptation writer Maria Melnik for a screenplay about the slightly meta Valiant character Faith Herbert, a.k.a. Zephyr, a comics aficionado who becomes a hero herself when her telekinetic powers surface. Harbinger moved from Sony to Paramount in September 2019, which could delay the development of this particular cinematic universe.