Anaconda Reboot - What We Know So Far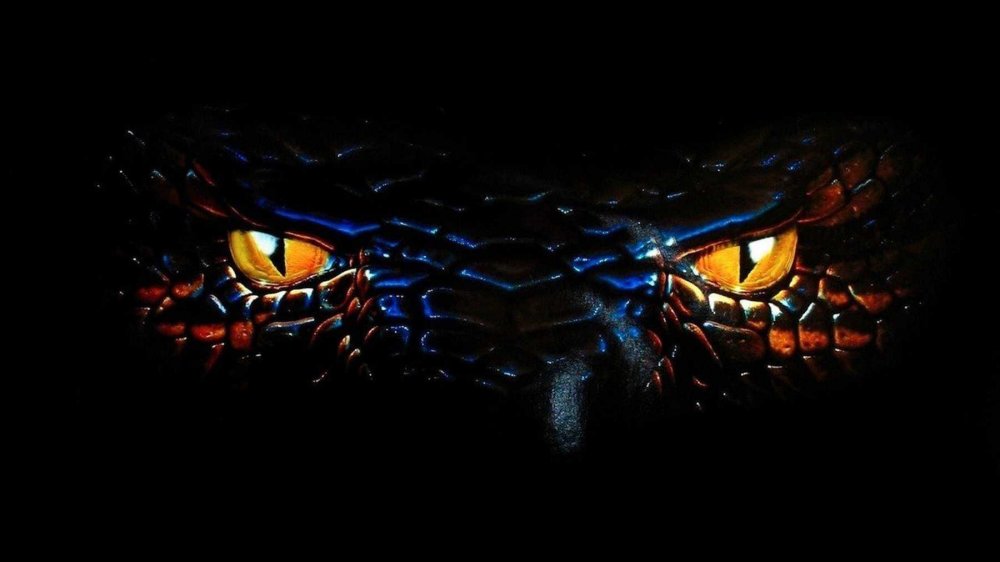 Sony/Columbia
Cult classic Anaconda is slithering its way back onto the big screen. 
Sony's Columbia Pictures has announced plans for a reboot of the 1997 horror adventure, which follows a team of documentarians who become the victims of an unhinged snake hunter and his giant, slithering would-be prey. The original film starred Ice Cube, Jon Voight, Eric Stoltz, Jonathan Hyde, Owen Wilson, Kari Wuhrer, and Jennifer Lopez in a role that helped bolster the singer's big-screen career on the heels of her Selena success. 
The creature feature is still in the early development stages and no producer is attached, but according to The Hollywood Reporter, Evan Daugherty has been hired to write the script. The screenwriter has worked on several major franchise reboots in the last decade, from 2014's Teenage Mutant Ninja Turtles to 2018's Tomb Raider.
The reboot announcement might be a head-scratcher to those who remember the buzz around Anaconda's release two decades ago. When the movie hit theaters, the venomous critical response — as evidenced now by the B-movie's disappointing 40% Tomatometer rating — looked like it might strangle its box office performance. The big-snake thriller even earned six Razzie Award nominations (including Worst Onscreen Couple for star Jon Voight and the anaconda). In spite of the hostile critical reaction, though, the film grossed $136 million worldwide on a budget of $45 million, and spawned a two-decade-long franchise. Insiders speaking exclusively to THR went so far as to say that "the title has proved to be one of the most profitable in Sony's library" — because, as it turns out, B-movies about giant killer snakes can be a lot of fun.
Sony and Columbia are clearly looking to continue mining that profitability with a return to the Amazon. Here's everything we know so far about the Anaconda reboot.
What is the plot of the Anaconda reboot?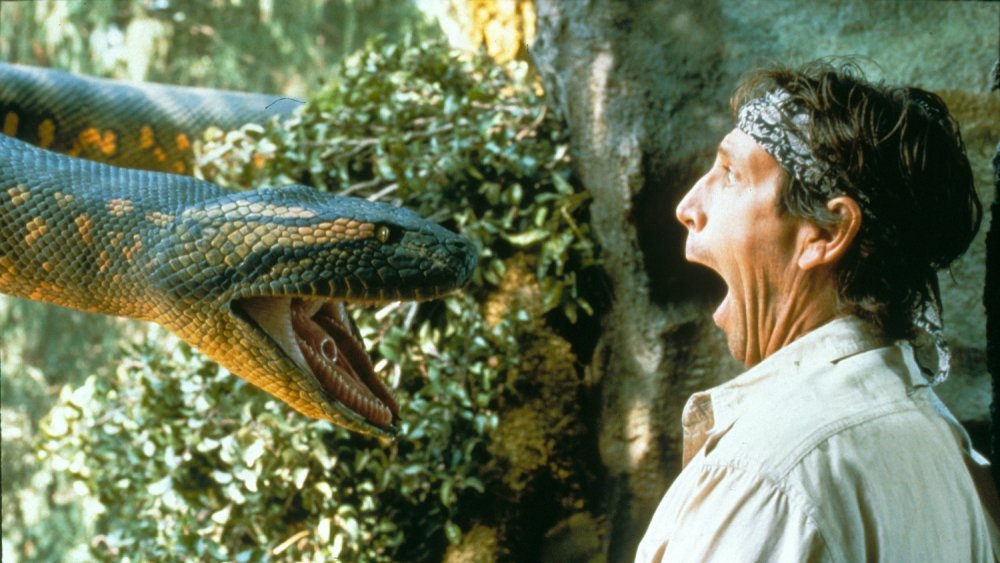 Sony/Columbia
The 1997 film followed a documentary crew, led by director Terri Flores (Jennifer Lopez), on a job that was supposed to see them capture footage of a long-lost indigenous tribe living along the Amazon River. But during their search, the team stumbled across stranded snake hunter Paul Serone (Jon Voight), and agreed to let him join them under the belief that he would help locate their documentary subjects. After he saves the life of one of their crew and takes command of their boat, they come to find out that Serone is not who he claimed to be. Finding themselves forced into hunting the giant anaconda, the team must fight for their lives in a deadly game with the predator.
THR reports that Sony wants to try an "all-new and all-modern" take on the creature feature that is neither remake nor sequel, but a "reimagining." The specific details of the plot are, for now, being kept under wraps — but it's been confirmed that Sony and Columbia want the reboot to exist within the same creative vein as another one of their recent creature features: The Meg. 
That movie, about an underwater mission that goes south after a team is attacked by a megalodon (a massive shark thought to be extinct for over two million years), cost $130 million to produce, and earned $530 million at the worldwide box office and a green light for a sequel. Sony would like to follow that flick's blueprint for success, and it appears the strategy is to take the original B-movie concept of Anaconda and ramp it up into a more "eventized" film. 
Who will star in the Anaconda reboot?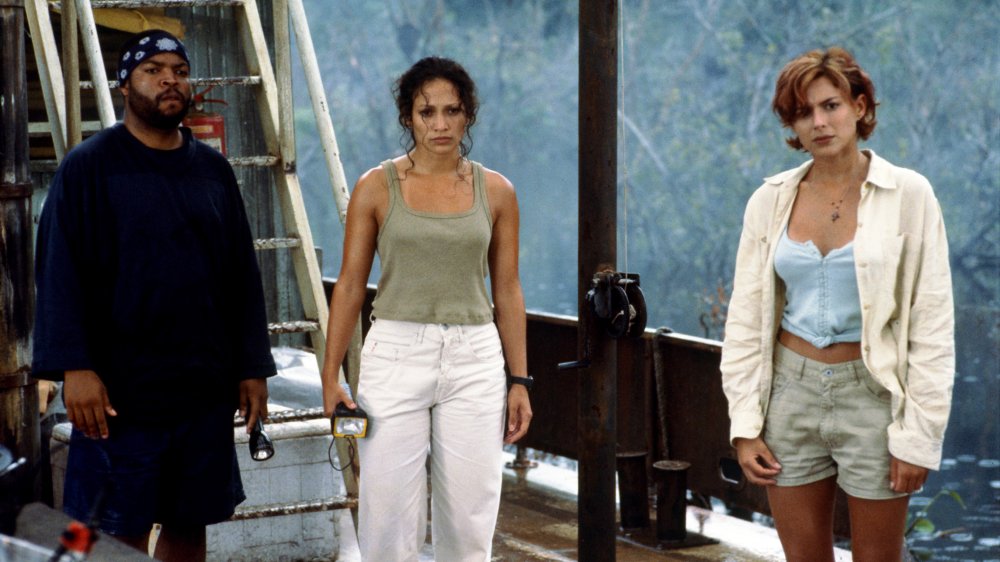 Sony/Columbia
The cast of the 1997 flick didn't necessarily feature no-names, but it certainly wasn't filled with Hollywood A-listers, either — at least for that period in their careers. Singer and dancer Jennifer Lopez and rapper Ice Cube led the film alongside Hollywood veteran Jon Voight; for both Lopez and Ice Cube, the film aided their music-to-cinema career crossovers, despite its lackluster reviews. 
Voight (Heat, Mission: Impossible) had made a career out of playing villains, and he leaned into that as Anaconda's deranged baddie, ultimately helping cement the film's cult status. Starring alongside Lopez, Ice Cube, and Voight was Kari Wuhrer, Eric Stoltz, veteran character actor Jonathan Hyde, and Owen Wilson in his first major big-screen role. While it's doubtful that any of the stars of the original Anaconda will return for the "reimagining," the new flick might still score some fairly big names; consider that The Meg was able to attract recognizable screen talents like Jason Statham, Li Bingbing, and Rainn Wilson.
At this point, we can only speculate as to who will be among the cast of the Anaconda reboot — although we're going to go ahead and opine that Sony would do well to give Statham a call. He already tangled successfully with an enormous shark from the Pliocene era; it seems like a pretty safe bet that the guy's legions of fans would be perfectly willing to pony up their hard-earned cash to watch him get into a fistfight with a giant snake.
When will the Anaconda reboot be released?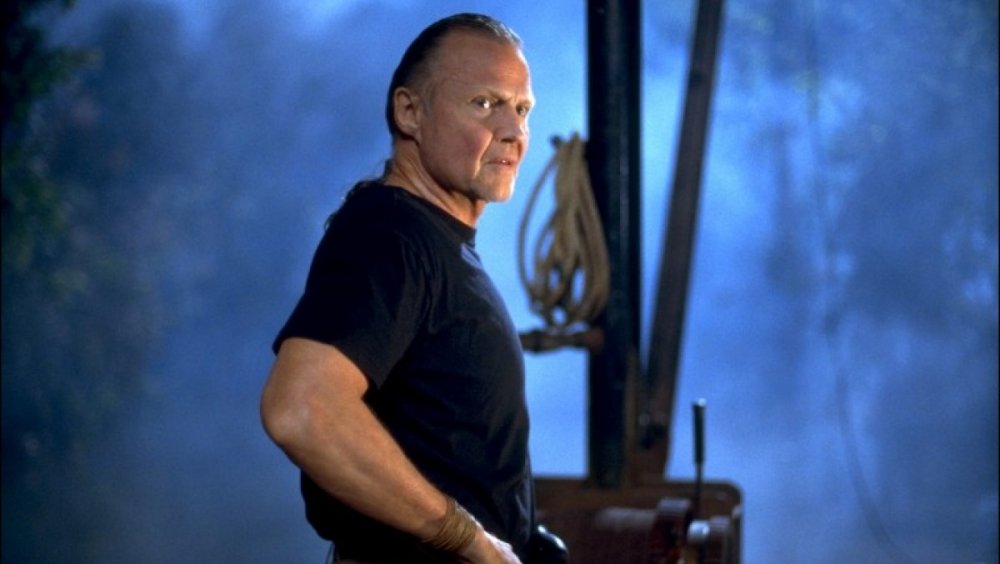 Sony/Columbia
At this point, we can only field an educated guess as to when we might see the Anaconda reboot hit the big screen. Daugherty is still laboring away on a script that may very well be put through several revisions; there is no publicly stated timetable for casting, let alone the commencement of filming, so as of this writing, there is very little to go on.
Assuming that Sony is aiming for a summer release, though (which is a pretty safe assumption), we find it likely that the flick won't be slithering its way into theaters until at least 2022. Even if the script is completed without a hitch, pre- and post-production on a special effects-heavy flick like Anaconda can take up to six months each, with principal photography often requiring three to four months to complete.
Summer 2022, therefore, is our best and most optimistic guess. We suggest that you bookmark this page, though, as we'll be keeping our finger on the pulse of this project, and we'll be updating this post regularly with all of the breaking news about the Anaconda reboot that floats down the river.