This Is How Much Freya Allan From The Witcher Is Actually Worth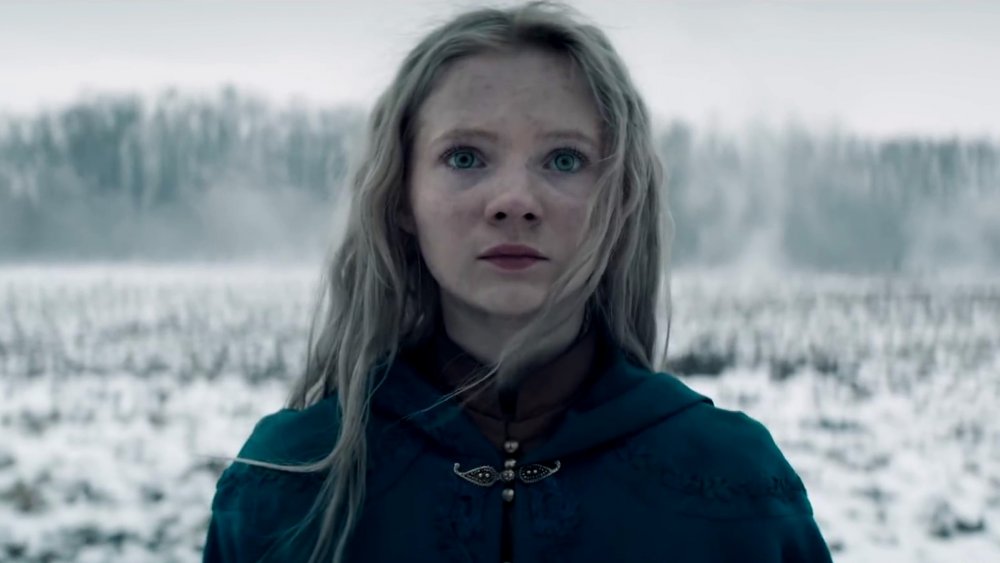 Netflix
It can definitely be said that Freya Allan is having a banner end to her teenage years. The actress was just 16 when she was cast in the role of Princess Ciri for Netflix's new fantasy series The Witcher. It's a luckier break than most, considering the fact that showrunner Lauren Hissrich decided to age up the character from Ciri's novel-canonical age of 12 due to labor laws surrounding child actors. With her gigantic doe eyes and round face, Allan fits the meta-textual need to have an older actress who still appears very young and naive, as the character is thrown from sheltered prominence into a larger, more cruel world. 
There are few better ways to kickstart a career than the path Allan pretty much stumbled onto, but her performance on The Witcher is so enthralling, we couldn't imagine anyone else in her place. The sky's the limit for Allan, and with that will come many more (and probably bigger) paydays. She may be young, but how does a stratospheric ascent into the mainstream translate to cold, hard cash?
Freya Allan's rich start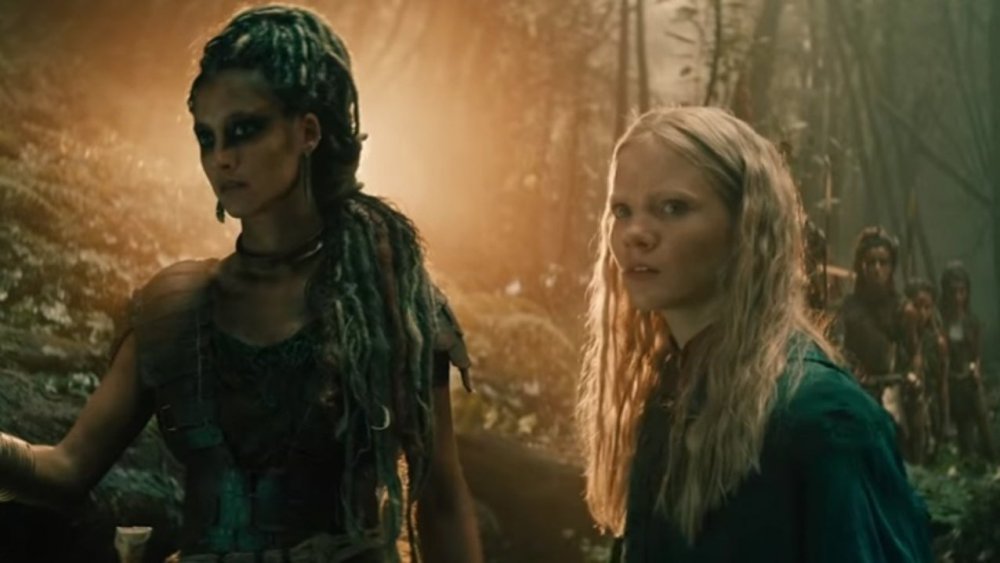 Netflix
Estimates from 2018 put Freya Allan's net worth at $500,000. That would have been from around the time she was cast for The Witcher, and likely would have received up-front pay for her starring role. Her pre-Witcher roles were very small, one-or-two-day set appearances, and probably didn't contribute much to this number. Netflix also doesn't publish talent salaries, so it's fair to assume this is a loose estimate at best.
Allan may be co-starring with the likes of Henry Cavill (the titular witcher Geralt of Rivia who almost certainly would have commanded a seven-figure salary) on an expensive fantasy adaptation, but since she's such a young actress in her breakout role, a mid-range, six-figure payday wouldn't be unexpected for her. It's entirely likely that her contract for however many seasons she signed for The Witcher will likely include second- and third-season raises, as that would be typical for Netflix and television in general.
That prestige and wealth is only going to increase in the next few years, too, as Allan's star continues its rise. In 2020, she will be prominent in two projects: a Sky TV miniseries entitled The Third Day, and a role in the mother-daughter assassin team action-thriller Gunpowder Milkshake.