Chris Pratt's Role In Sony And Marvel's Spider-Man Battle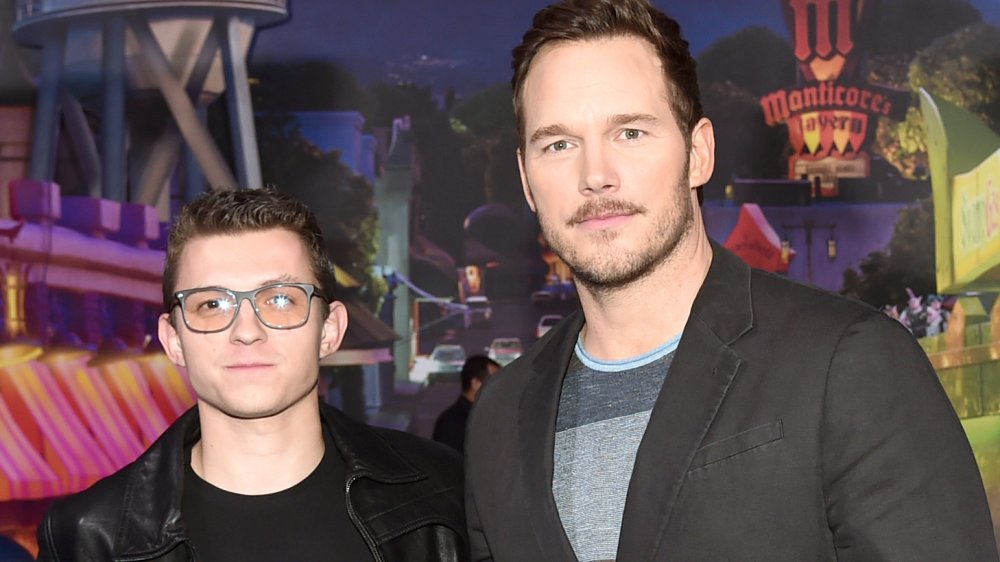 Alberto E. Rodriguez/Getty Images
The fight over Spider-Man has been a tug-of-war between Sony Pictures and Marvel Studios ever since the latter began building the now-expansive Marvel Cinematic Universe. After a brief ceasefire in 2015 that allowed Spider-Man to appear in five Marvel films despite Sony holding the screen rights to the character, the war was reignited in August 2019, with the announcement that Sony was pulling Spider-Man from future MCU projects.
Tom Holland, the English actor who plays the latest incarnation of the fan-favorite superhero, was devastated at the news that he would be missing out on being part of the Avengers because of the fallout. Fortunately for him, the Sony-Marvel break-up was short-lived. Just a month after the announcement that Spider-Man was leaving the MCU came the news that an agreement had been reached: Holland's Spider-Man will appear in Spider-Man 3, the sequel to Spider-Man: Far From Home; one more undisclosed Marvel film; and a number of Sony-backed projects.
During that dark month in which Holland was left in limbo between the two studios, he had plenty of support — not only from heartbroken Spider-Man fans, but also from co-stars that worked with Holland in the MCU. One such supportive castmate was the ever-jovial Chris Pratt, who has played Star-Lord in the Guardians of the Galaxy films as well as the last two Avengers crossovers, Infinity War and Endgame.
Chris Pratt's words of encouragement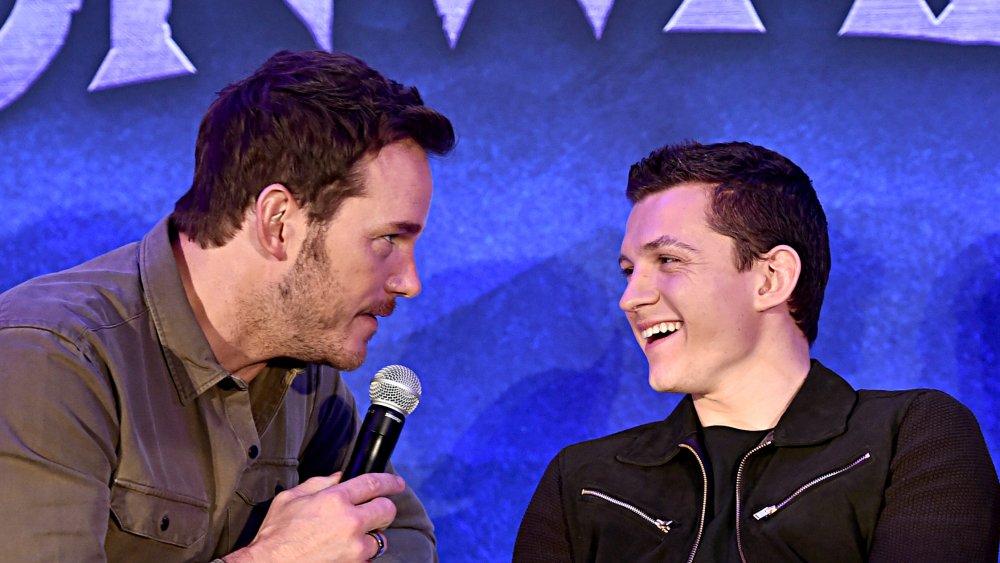 Alberto E. Rodriguez/Getty Images
Speaking to Variety at the world premiere of Onward, Pixar's animated film in which Holland and Pratt star as a pair of elf brothers, Holland explained that he told Pratt about the Sony-Marvel split at D23 in 2019. Pratt provided Holland with some encouraging words that helped him cope. 
"Everyone was really supportive, absolutely everyone. But Chris [Pratt] and I were standing backstage together before we were called out on stage and I was telling him the news and he hadn't heard it yet," said Holland. "He was like, 'That's not going to happen. That's not going to happen, they're going to figure it out, and if not, you'll be great, you'll be fine.'"
Holland added that it was "really nice to have [Pratt] in [his] corner" given how much he admires the actor, and how they've become good friends working together in the MCU.
Fortunately for Holland, Pratt was right that Sony and Marvel would "figure it out." Fans can next see Holland as one of Stan Lee's favorite creations when Spider-Man 3 is released in cinemas in July 2021. Whether or not there's any possibility of extending the Sony-Marvel deal for a fourth standalone Spidey film is unknown, but fans will be eagerly awaiting that news when the time comes.