The Reason Clive Standen Left Vikings After Season 5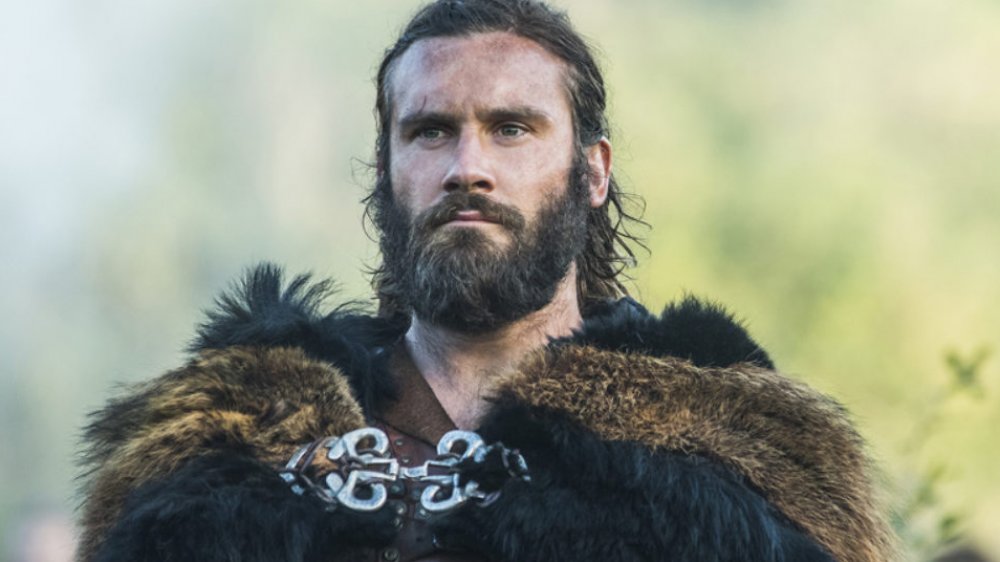 History Channel
Ragnar Lothbrok (Travis Fimmel) may have been the star of Vikings' early seasons, but his unpredictable brother Rollo (Clive Standen) never let him have all the glory. 
A skilled warrior who could also be hedonistic, cruel, and impulsive, Rollo was capable of deep loyalty and great betrayal in equal measure. His antics caused major trouble for his brother — and drama viewers couldn't resist. Rollo was a main player during the first four seasons of Vikings, when the plot focused heavily on Ragnar's rise to power, which Rollo both helped and hindered. But when the History Channel show moved on to the next generation of Vikings, the two brothers were phased out. While Ragnar met a shudder-inducing death on season 4, thanks to King Aelle (Ivan Kaye) and his snake pit, Rollo lived to make a dramatic return on season 5, during an emotional episode that came with its own surprising revelation. 
Here's the real reason Clive Standen left Vikings after season 5.
Clive Standen left Vikings feeling that he'd served the story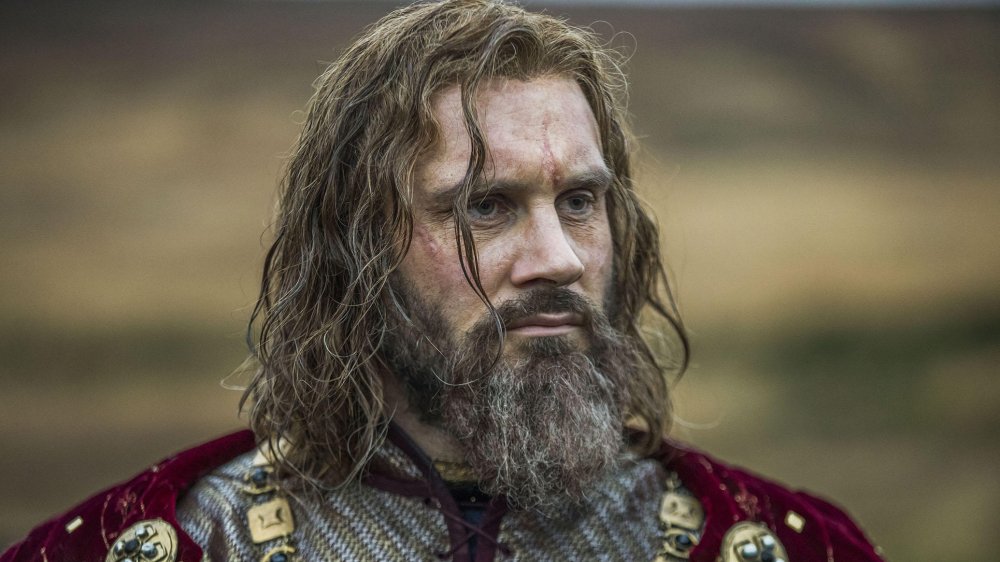 History Channel
Rollo was hungry for fame, but the actor who played him says that he was more interested in serving the story than racking up screen time. In the lead-up to his return on Vikings season 5, Standen told Entertainment Tonight that he and series creator-slash-writer Michael Hirst realized that the end of Ragnar meant the end of Rollo's involvement in the main plot.
"When I was still in the show prominently, when Travis Fimmel's character, Ragar Lothbrok, died, I sat down with Michael [Hirst], and Michael and I, we both kind of said, "The Rollo plot line is very intertwined with the Ragnar plot line, and what's there to do?'" the actor explained. He also said that he loved working on Vikings, but added, "I don't want to stay in a show unless I can service the character and give the show a good storyline."
However, Standen also believed that Rollo had unfinished business from the very first season that needed wrapping up. He said that Johan Renck, who directed the first three episodes of Vikings, had told him confidentially that one of Ragnar's children was actually Rollo's — at least, that's what Rollo suspects. Standen figured out Renck meant Bjorn, the character played by Alexander Ludwig on the current season of Vikings. So when Hirst called him with the news that they'd found a way to fit Rollo back into the plot of season 5, Standen was thrilled. This gifted us the showdown between Rollo, Bjorn, and Lagertha (Katheryn Winnick), in which Rollo tries to claim paternity over Bjorn only to be rejected in favor of his brother yet again. 
Having played the character with this moment in mind, Standen was pleased with how it turned out. "It felt rewarding to come back and actually purge all that stuff that I had in the previous seasons," he told ET.
Will Clive Standen return as Rollo on Vikings: Valhalla?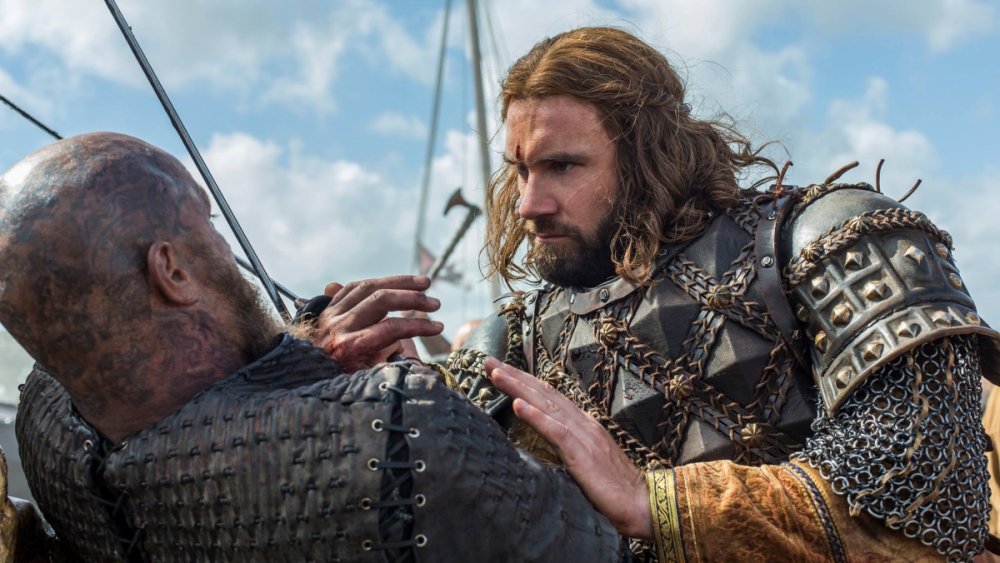 History Channel
Just as the Vikings believed in a life after death for their heroes, many TV shows never dispatch their most beloved characters for good. Even Ragnar has popped up again on Vikings – in vision form, of course.
Fans of the show's old guard are hoping that Rollo might make another return during the final season of Vikings — and Hirst has dropped a confusing hint that's giving them hope. He told CinemaBlend that Rollo showing up again "will be a huge surprise, as indeed it was rather a surprise to me." He may be referring to the history the show is loosely based on — a fascinating part of the untold truth of Vikings. If the showrunner is surprised by his own plot, fans have no chance of predicting this one. Hirst also added cryptically, "The answer in the long-term is both 'yes' and 'no.'" Where's the Seer when you need him?
Even if Rollo doesn't make it back to Vikings for the final season, we might not have seen the last of the character. We already know that a spin-off series is in the works with Netflix. The Vikings: Valhalla release date, cast, and plot are yet to be revealed as of this writing, but we do know that it will be set a century after Vikings and will center around William the Conqueror. In real life, William was the first Norman king of England — just as Rollo was the first Viking king of Normandy. That's not the only connection between the two series — although he was considered illegitimate, William was descended from Rollo. Even if Rollo — by then long-dead — doesn't return, his dreams of ultimate power will finally come to fruition through his family line.