The Truth About This Mandalorian Actor Punching Baby Yoda
Lucasfilm/Disney
Don't mess with Baby Yoda.
Adam Pally, one of the actors portraying the Stormtroopers who captured and subsequently manhandled the floppy-eared tot during the final episode of The Mandalorian's first season, has spoken out about the difficulties involved in smacking around the most beloved 50-year old infant there has ever been. One of his biggest challenges: pulling his punches while roughing up a puppet that cost an absurd amount of money.
Pally first spoke about the experience during a Television Critics' Association presser in January and he went into a little more depth during an appearance on Late Night with Seth Meyers. As he and his fellow Stormtrooper (Jason Sudeikis) were in the process of ferrying the little dude to Moff Gideon (Giancarlo Esposito) aboard their speeder bikes, they were forced to get a little rough with him to keep him from escaping; Pally recalled that things got a little tense when The Mandalorian's creator and showrunner Jon Favreau pulled him aside after the first take of the scene.
"The first time I did it, I hit it, like, too hard," Pally said. "And Jon Favreau came down... and [he said], 'That thing is very expensive. You don't wanna do that'... And I was like, 'Got it, I got it.' And I went back and like, everyone was really awkward, because I had like potentially ruined a billion-dollar franchise... so before I got on my hover bike, I went, 'I just want everyone to know that Baby Yoda did say something anti-Semitic to me.'"
Nice attempt at the save, but did it work? Not so much. "I thought that would clear the air," Pally said, "but instead it had that vibe [like] when a mechanic is working on your car, and you're like, 'Hey, how long?' And they just stare at you."
Adam Pally's fellow Stormtrooper received "backlash" for his mistreatment of Baby Yoda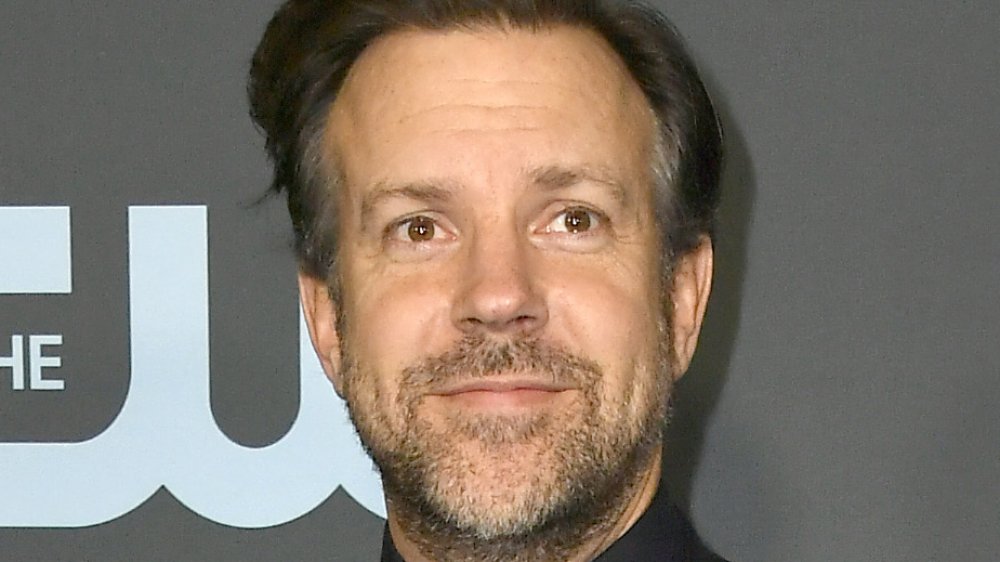 Frazer Harrison/Getty Images
The only two things that Star Wars fans seem to be able to agree on these days is that The Mandalorian is awesome and Baby Yoda is a national treasure, so it's not too surprising that there would be some good-natured "backlash" aimed at the two guys who slapped the poor little guy around. The internet mock-exploded with fake rage after the identity of the actors portraying the two Stormtroopers was revealed, and Sudeikis even got the business from his former partners in comedy, the legendary improv troupe Second City. Its official Twitter account responded to Sudeikis' transgression by posting, "The Second City does not condone the punching of Baby Yoda by alumnus Jason Sudeikis. Please respect our privacy during this difficult time."
Sudeikis' Wikipedia page was even edited by fans to reflect his status as a Baby Yoda puncher, although that edit has since been removed (via ComicBook). We've got to admit that it's more than a little refreshing to see a Star Wars-related internet backlash that is 100% tongue-in-cheek and Pally in particular seems to be milking the situation for all the comedy it's worth.
At that TCA presser, the funnyman prompted guffaws from those in attendance by defending his punching of Baby Yoda, implying that as cute as he might appear onscreen, the little brat kind of had it coming. "The truth is that Baby Yoda is a bit of a diva," he said. "Just constantly vaping."
Thanks for that hilarious mental picture, Mr. Pally. Hopefully, there will be no further Baby Yoda abuse when the second season of The Mandalorian premieres on Disney+ in October 2020.