Why Now Was The Perfect Time For A New Bad Boys Movie - Exclusive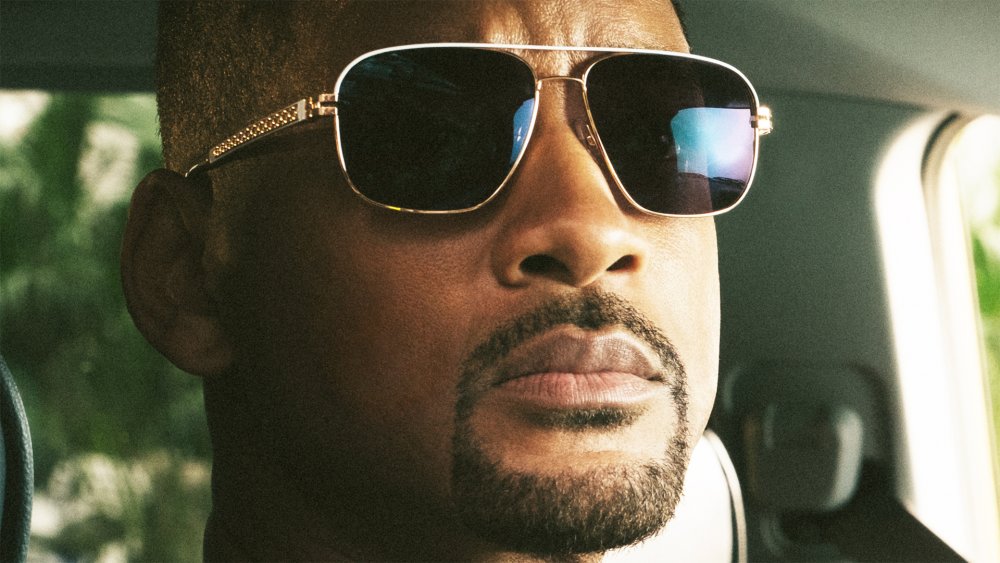 A lot has changed since Bad Boys debuted in 1995. The franchise's stars, Will Smith and Martin Lawrence, are now in their 50s. Michael Bay, who directed Bad Boys and its sequel, is now one of the highest-paid directors on the planet, thanks largely to his five Transformers flicks. Where once Bad Boys dominated the big-budget action flick landscape, the Fast and Furious films, John Wick, and Mad Max: Fury Road brought new meaning to the genre.
Besides all that, it's been 17 years since Bad Boys II came out. Someone who was born in the same year the Marcus Burnett (Lawrence) and Mike Lowry (Smith) last appeared on the silver screen is now almost old enough to vote. So why release Bad Boys for Life, the third installment in the film series, in 2020, when the world seems to have moved on?
According to directors Adil El Arbi and Bilall Fallah, who took over from Bay to helm Bad Boys for Life, the long gap between Bad Boys II and its sequel actually gave the film its heart. As El Arbi told Looper in a recent interview, "Those Bad Boys that you saw when they were young, they're older now. It's about them getting older and their age."
He continued, "The story is about friendship, and you see how that friendship evolved, and that is something that was really attractive to us, because you love those characters. That emotional depth that wasn't really there in the previous two movies, [and] that was the thing that really attracted us."
Of course, the Belgian filmmaking duo, who previously directed crime thrillers like Black and Gangsta, are young men. They don't seem like the types of guys you'd choose to make a movie about middle age, but El Arbi and Fallah say they were able to find other ways to relate to Smith and Lawrence's characters.
"We imagine ourselves like the Bad Boys of Belgium, so we relate to that relationship that they have," El Arbi said. "The contrast between one [who] wants to evolve, wants to adapt, wants to grow, and the other who isn't so sure about that — it's pretty universal whether you're young or old."
In addition, Bad Boys for Life introduces some younger blood by way of AMMO, a paramilitary strike force working with the Miami PD, who butt heads with Smith and Lawrence's older detectives. For El Arbi and Fallah, that subplot actually paralleled their experience making the movie. "You have [producer] Jerry [Bruckheimer], Will, Martin, who are the experienced guys," Fallah said. "And then you have us, the young guys. You have that dynamic in the movie."
The Bad Boys of Belgium have arrived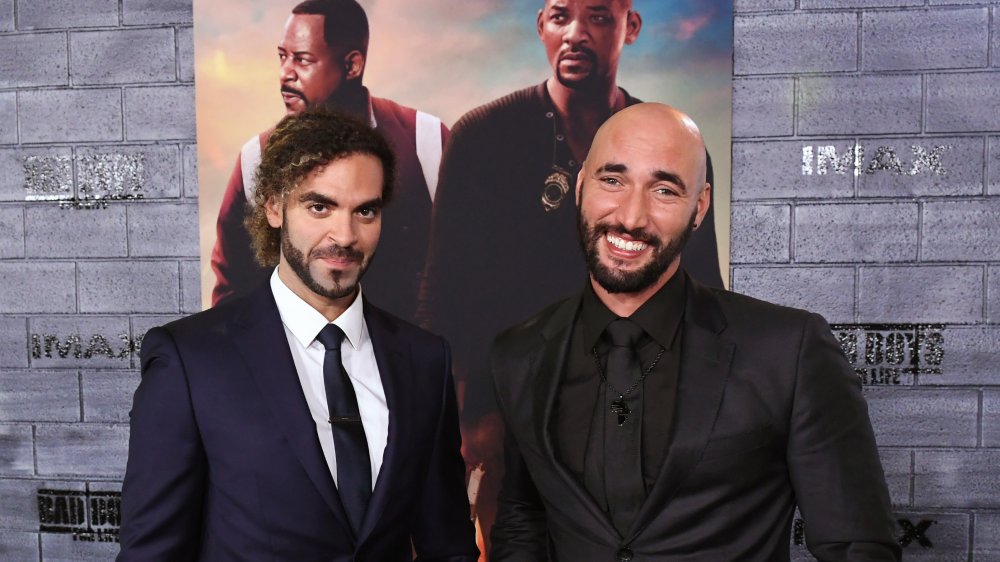 Kevin Winter/Getty Images
While there's a big age difference between Fallah and El Arbi and Bad Boys for Life's two heroes, there's no doubt that the young filmmakers were right for the project. Bad Boys for Life cleaned up at the box office, and set a record for films debuting in January.
However, El Arbi and Fallah actually passed on directing Bad Boys for Life when it was first offered to them, although they say it was a difficult decision. "We had to turn it down to make our Belgian movie, Gangsta, which was the most difficult 'no' ever," Fallah explained. "It was two weeks before the shoot. We couldn't stop the whole production."
A year later, El Arbi and Fallah's replacement dropped out, leaving the duo free to take over. 
While Bad Boys for Life was El Arbi and Fallah's first Hollywood movie, they had some veteran help in the forms of Will Smith and Martin Lawrence. "They were like big brothers," El Arbi said. "Will and Martin always had our backs. They've been through this, so we could always call them for advice." Fallah agreed, saying that Smith and Lawrence's work ethic taught them a lot about how to flourish in the studio system.
Bad Boys for Life might be about Mike and Marcus realizing that they won't be around forever, but El Arbi and Fallah believe there's still life in the Bad Boys franchise, and they'd be happy to return for the now-confirmed sequel, although nothing is currently set. "We love the characters," Fallah said. "We want to see more."
Bad Boys for Life is in theaters now.