Thor: Ragnarok Director On Controversial Valkyrie Casting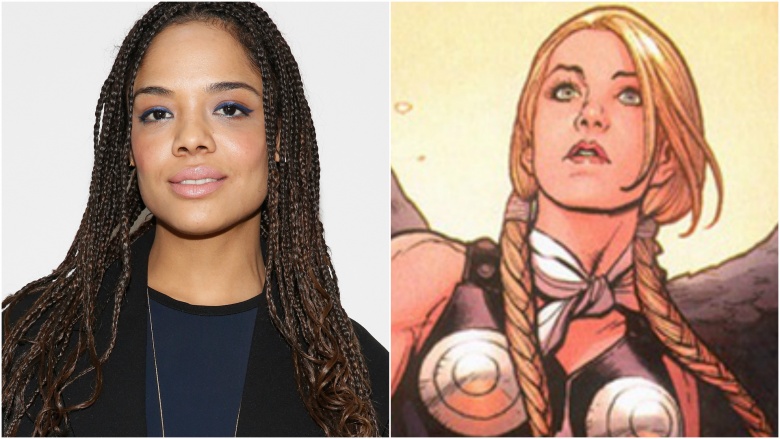 New Zealand-born director Taika Waititi already has an impressive cast of heavy hitters (including Cate Blanchett and Jeff Goldblum) lined up for the upcoming Thor: Ragnarok, but one of his casting decisions has caused a stir among fans of the Marvel comic.
He brought on Tessa Thompson (Creed, Veronica Mars) to play the heroine Valkyrie (otherwise known as "Brunhilde" in the comics), and Thompson doesn't exactly fit the mold of a blonde, norse heroine.
But in an interview with CBR, Waititi explained the choice. "Right from the start, we wanted to diversify the cast, and it's hard when you're working with Vikings," he said. "You want to be more inclusive and provide a broader representation. And at that point, you have to look at the source material as a very loose inspiration. And then take it from there and go with your gut. Say, 'You know what? None of that stuff matters. Just because the character was blonde and white in the comic book. That doesn't matter. That's not what [that character] is about.'"
As for critics of the casting, Waititi isn't worried. "Die-hard fans will say, 'That's not really authentic to the comics,' but as soon as they watch the movie, and they're involved in the story, and actually what's happening, everybody forgets," Waititi said. "The fact that we even have to keep having this conversation is ridiculous, because we keep forgetting. Unless it's the topic of the film... what do we even care?"