The Real Reason Why Masters Of The Universe Won't Get Released In Theaters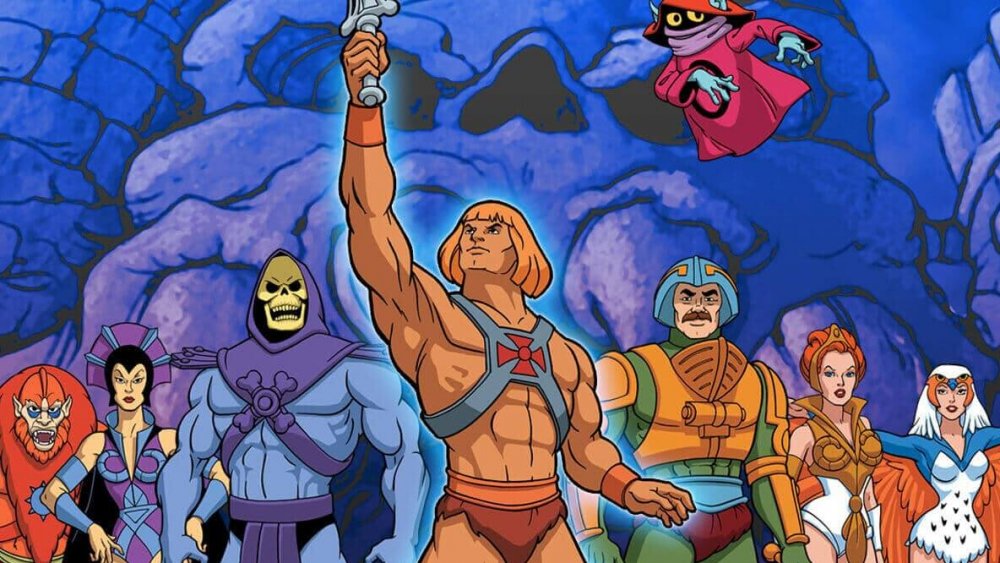 Filmation
He-Man has left the building... the movie theater, that is.
By the power of Grayskull, the live-action vehicle for the classic hero and his friends will forgo a theatrical run in favor of a straight-to-Netflix release (via Discussing Film). The move was not unanticipated, as studio Sony Pictures appears to have been mulling over this option for some time.
Back in October 2019, The Hollywood Reporter broke the news that Sony chairman Tom Rothman was becoming a little bit uneasy with the prospect of a theatrical release for the picture, which sports a budget reported to be in the neighborhood of $130 million and which, it should probably be mentioned, is technically rebooting one of the most notorious flops of all time. (1987's Masters of the Universe, which starred Dolph Lundgren, managed only a $17 million worldwide gross, and famously helped to sink Cannon Films.)
While Sony, like all major studios, is always on the lookout for the next franchise, it may have bitten off more than it could chew with Masters — and selling off the flick to Netflix (an accelerating trend among the majors) would be a simple way to recoup costs and turn a small profit while avoiding the possibility of taking a huge loss.

Masters of the Universe might be too expensive a proposition for Sony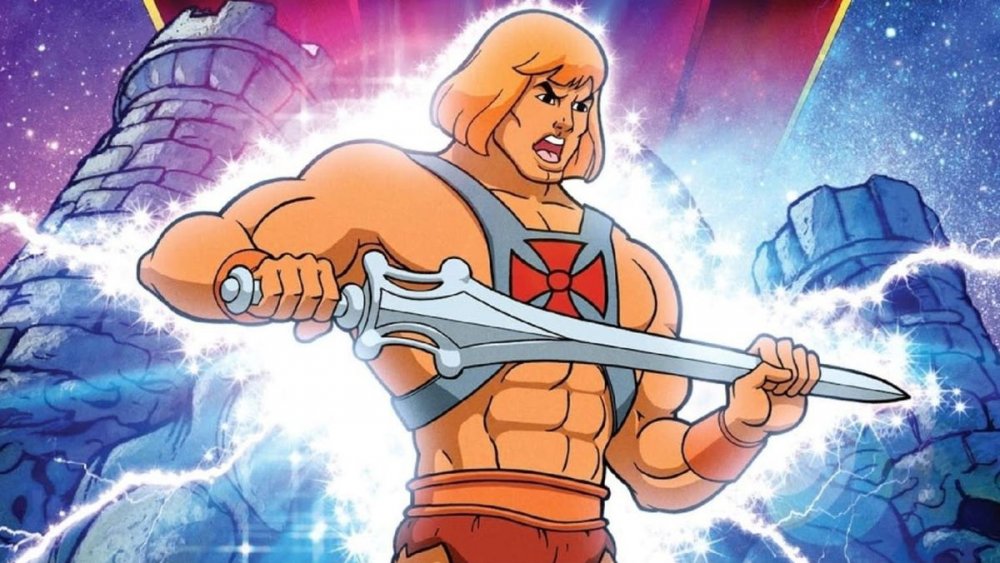 Filmation
It turns out that it's in no way clear just how large an audience there is for a new Masters of the Universe movie, and with that titanic price tag, it's easy to see why releasing the movie to theaters might represent a risk that Sony simply isn't willing to take. As recently as three years ago, it was being reported that the electronics giant might be interested in selling off its film and television divisions after several years of poor returns (via Fortune).
That trend has decidedly reversed, thanks in large part to Sony's shared custody deal with Marvel Studios for Spider-Man's film rights. Sony not only produces and reaps all of the profits for the web-slinger's MCU-set solo adventures, it's also free to field spin-offs based on his ancillary characters — and so far, both are going very well. 2018's Venom raked in over $850 million worldwide, and last year's Spider-Man: Far From Home became Sony's first billion-dollar grosser.
Sony has also found recent success with the Jumanji and Bad Boys franchises, and the prospects look good for upcoming flicks such as Ghostbusters: Afterlife and the reboot of Anaconda. But there have also been a few stumbles: just last year, Men in Black: International and the Charlie's Angels reboot bombed spectacularly, for example. 
Releasing Masters of the Universe theatrically, with all of the associated distribution and marketing costs, would likely mean that the picture would need to gross somewhere in the neighborhood of $250-$300 million just to break even — and this was apparently a total that Rothman wasn't convinced it could achieve.
Netflix is a good landing place for Masters of the Universe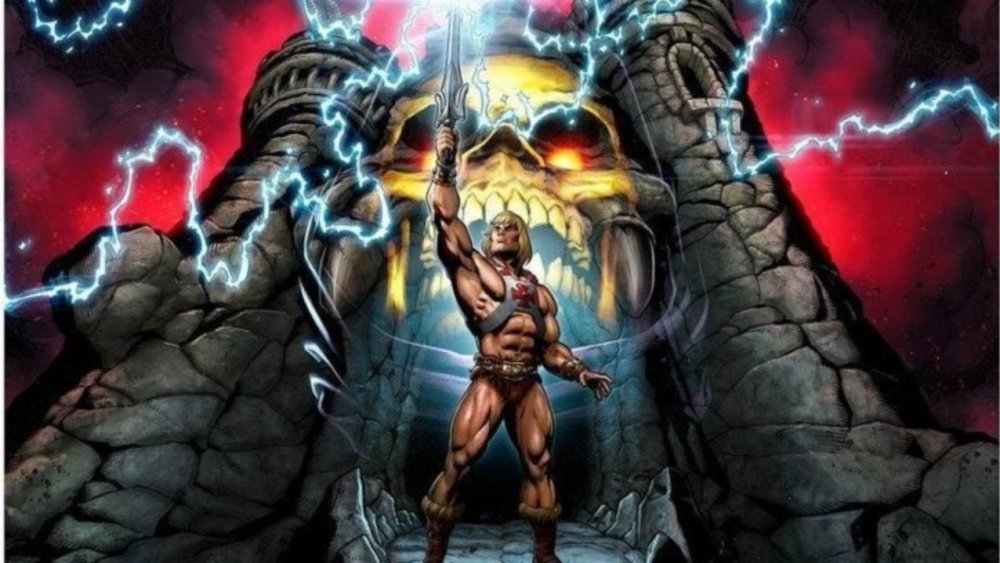 Netflix
All things considered, the deal to ship Masters of the Universe to Netflix seems like a win for everybody involved. Sony can quit sweating bullets over its potential to lose money, fans who want to see it can easily find it on the world's most ubiquitous streaming platform, and Netflix acquires a big-budget, live-action flick based on a property that it's already made a sizable investment in.
The Netflix animated series She-Ra and the Princesses of Power is in its fourth season, and when it comes to the animated adventures She-Ra's more famous brother He-Man, the streamer is doubling down. In August 2019, it was announced that filmmaker and uber-geek Kevin Smith would be producing an anime series based on the property, to be titled Masters of the Universe: Revelation; the single-season limited series, which is positioned as a direct sequel to the classic Filmation series from the '80s, is expected to drop as soon as late this year.
Then, in December, Netflix and Mattel Television announced that a computer animated series, He-Man and the Masters of the Universe, was also on the way; it will serve as a reboot/reimagining of the '80s series, and may also debut in the same time frame (via CNET).
A live-action Masters feature, then, sure seems like it could fit in nicely on Netflix. We're thinking that Sony has made the right choice here, and that keeping He-Man and his pals on the small screen is probably the best way to maximize the potential of the franchise for the future.
We'll keep our eyes peeled for all the Masters of the Universe news worth reporting, and we'll be sure to keep you up to speed.