Does Birds Of Prey Have A Post-Credits Scene?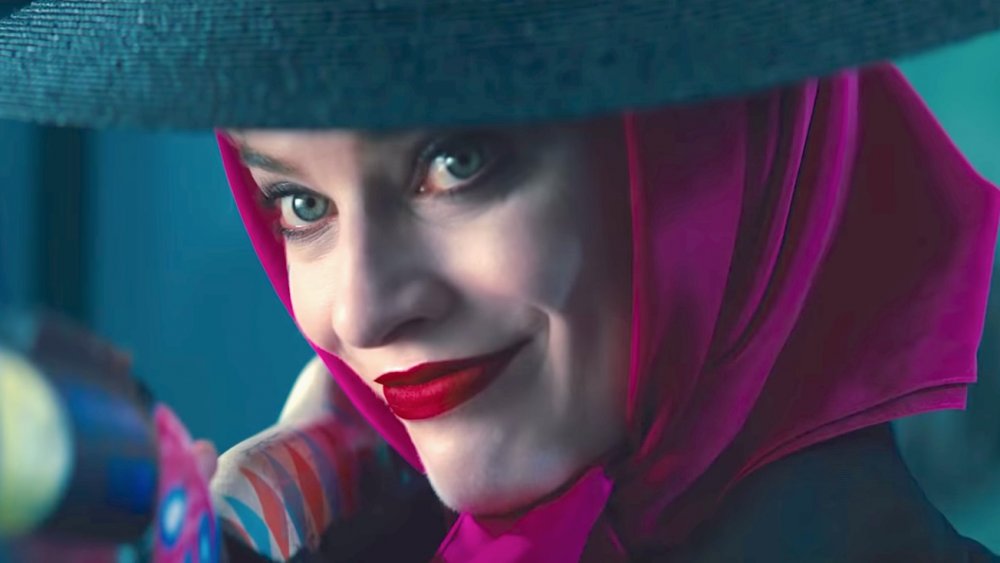 Warner Bros./DC Films
These days, just about every franchise picture is virtually guaranteed to have a mid- or post-credits scene, and if we're talking about comic book films like Birds of Prey (And the Fantabulous Emancipation of One Harley Quinn), you can probably just go ahead and do away with the "virtually" part. Sure, such scenes are nothing new, and the superhero genre certainly didn't invent them; who can forget Ferris Bueller popping out in his bathrobe, admonishing us to go the hell home? For the current trend of post-credits madness, though, you can blame (or thank) Mighty Marvel, Nick Fury, and the Avenger Initiative; ever since the S.H.I.E.L.D. super-spy surprised Tony Stark (and the audience) at the end of Iron Man's credits, moviegoers have been trained to expect something a little extra after the credits roll.
So, if you happen to be on your way to take in Birds of Prey (which you should be; it's awesome), you're probably wondering if it's worth sticking around for an extra shot of Harley Quinn craziness. Well, we've got you covered: yes, of course Birds of Prey has a post-credits scene... of sorts. If you don't want it spoiled for you, you should probably go ahead and stop reading now, and just stick around until after the credits (it's not a mid-credits scene — you've gotta wait until the very end). 
What happens in Birds of Prey's post-credits scene?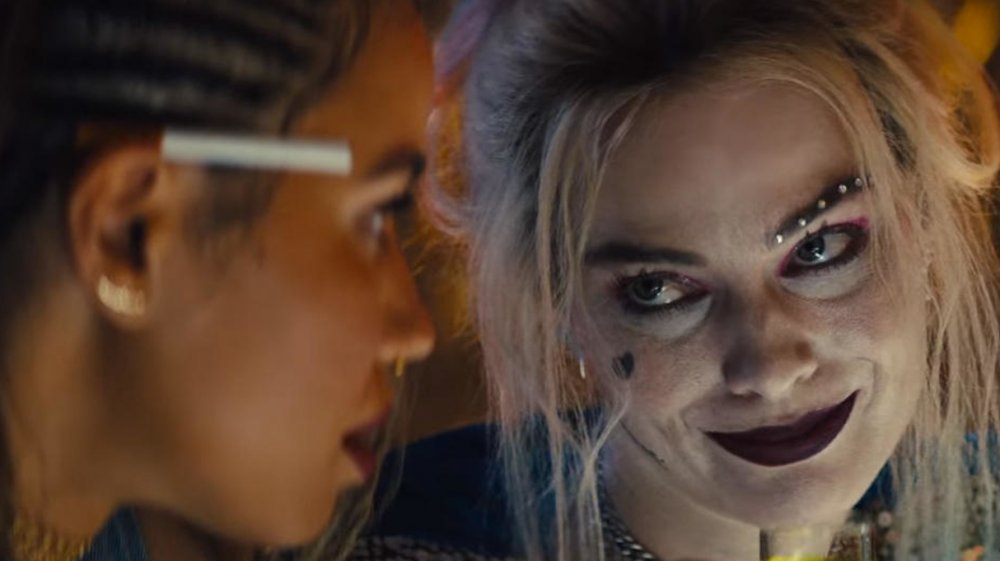 Warner Bros./DC Films
After the credits have rolled on Birds of Prey, the screen remains black; this is one of those "audio only" post-credits bits, and as you've probably parsed out, it's dedicated to just a bit more of Harley's hilarious narration. First, there's a Ferris-style chiding of the audience for being willing to stick around so long just for a reward of indeterminate value. Then, however, Harley prepares to offer up a bit of juicy gossip.
After putting the audience in their place, Harley says, "Did you know that Batman f-". That's it. She's cut off, and the movie is over. We'll give you three guesses as to what that last word was meant to be (and the first two don't count), but as far as who else Harley might have mentioned had the flick's editors not interfered, your guess is as good as ours.
Perhaps she'll clue us in if and when Birds of Prey gets the sequel that it richly deserves. Then again... perhaps we don't want to know.