Joker Returning To Cinemas With A Major Upgrade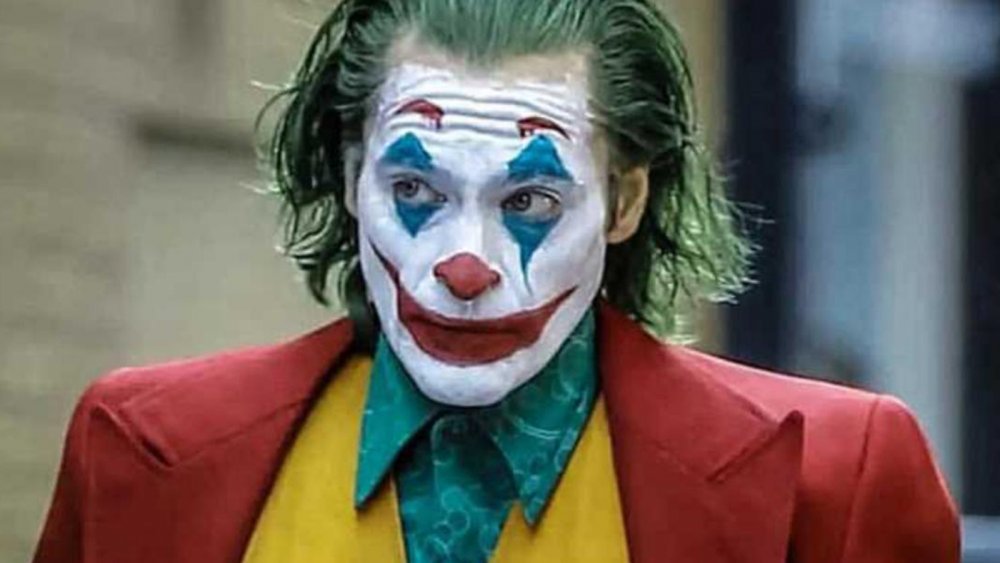 Warner Bros./DC Films
Time to put on that happy face once again. 
The Oscar-nominated film Joker is returning to cinemas in the U.K. for a series of screenings in which Hildur Guðnadóttir's haunting, award-winning score will be performed by a live orchestra. The screenings will take place from April 30 to July 6 (via NME)
It's hardly a shocker that that incredible score would move Warner Bros. and DC Films to give Joker this treatment; the only real surprise is that the tour won't be coming to the U.S. Guðnadóttir's inspired work has already netted Joker a Golden Globe, a BAFTA Award, a Critics' Choice Award, a Broadcast Film Critics' Association Award, and several regional critics' association trophies, and it seems like a shoo-in to score the big prize at the 92nd Academy Awards on February 9.
"I'm thrilled to get to see and hear Joker in the cinema with a live orchestra," Guðnadóttir said in a statement. "When we recorded the music, the orchestra brought such depth and detailed attention to the performances that we were all literally holding our breaths during most of the recording sessions. It was a beautiful trip. I'm so happy to get to go there again, and for an audience to experience that, too."
The flick's director Todd Phillips was also enthusiastic about the concert tour. "I speak for the entire Joker team when I say how thrilled we are," he said. "I think it's a wonderful way for audiences to experience Hildur Guðnadóttir's haunting and immersive score, while bearing witness to Joaquin Phoenix's descent into madness as Arthur."
Live orchestra screenings are becoming a trend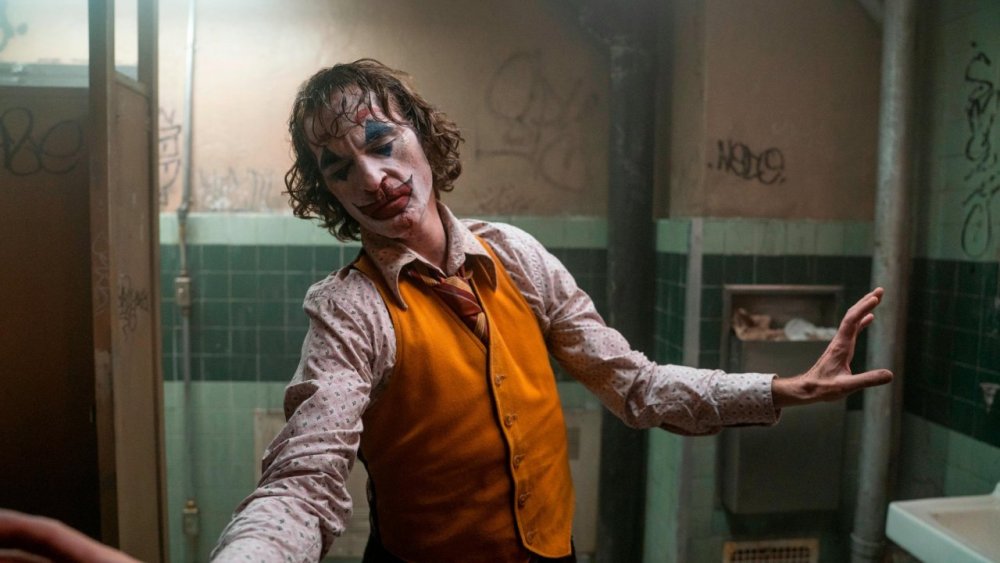 Warner Bros./DC Films
If you're one of our many, many U.S. readers, we know what you're thinking: "What gives?" Yes, like many of you, we will be unable to punch our ticket to the U.K. this summer to catch Joker with live orchestra accompaniment — but as the treatment seems to be on an upward trend, it wouldn't surprise us if favorable reactions among U.K. moviegoers led to the chance for stateside audiences to treat their eyes and ears to Joker in concert. 
European audiences are a bit spoiled in this regard, as more than a few hit films have been screened with live accompaniment in recent years. The trend really began picking up steam in 2014, with modern classics from Gladiator to The Godfather reciving such screenings, and throughout the U.K. this year, movies such as Star Wars: A New Hope, Harry Potter and the Chamber of Secrets, Jaws, and Close Encounters of the Third Kind will be shown to appreciative audiences with the massive sound of live orchestration augmenting the experience. Heck, Joker won't even be the only comic book film to receive the treatment this year: Richard Donner's seminal 1978 film Superman will be shown with live accompaniment in Switzerland in May and London in October.
The trend is starting to make small inroads to the U.S. Last year, for example, Star Wars: The Empire Strikes Back screened in Houston with the Houston Symphony Orchestra performing John Williams' iconic score, and next month, Colorado audiences can catch Disney's classic Fantasia with live accompaniment in Denver.
Unfortunately, though, there are no plans as of yet to bring Joker — Live in Concert to the U.S. Stateside Joker fans, you know what to do: fire up Twitter and get a hashtag going. It just might work.