Power Rangers Pic Shows Elizabeth Banks As Rita Repulsa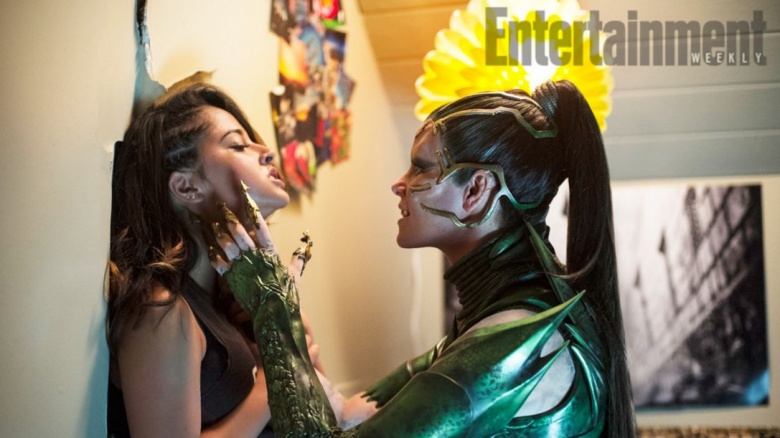 Entertainment Weekly
Production on the Power Rangers reboot film is well underway and we've finally got our first glimpse of Elizabeth Banks in action as the classic villain Rita Repulsa.
Entertainment Weekly got their hands on an image of Banks in costume as she slams Yellow Ranger Trini Kwan (played by Becky G) against a wall. According to Becky G, it was so Repulsa could "make Trini feel like she's the weakest link of the Power Rangers.
We've already seen the official movie poster and one with the individual characters, but forget everything you knew about the campy '90s TV version: Bryan Cranston (who plays Zordon) compared the reboot to Christopher Nolan's gritty take on Batman with The Dark Knight.