Robert Downey Jr. Posts Emotional Tribute To Kobe Bryant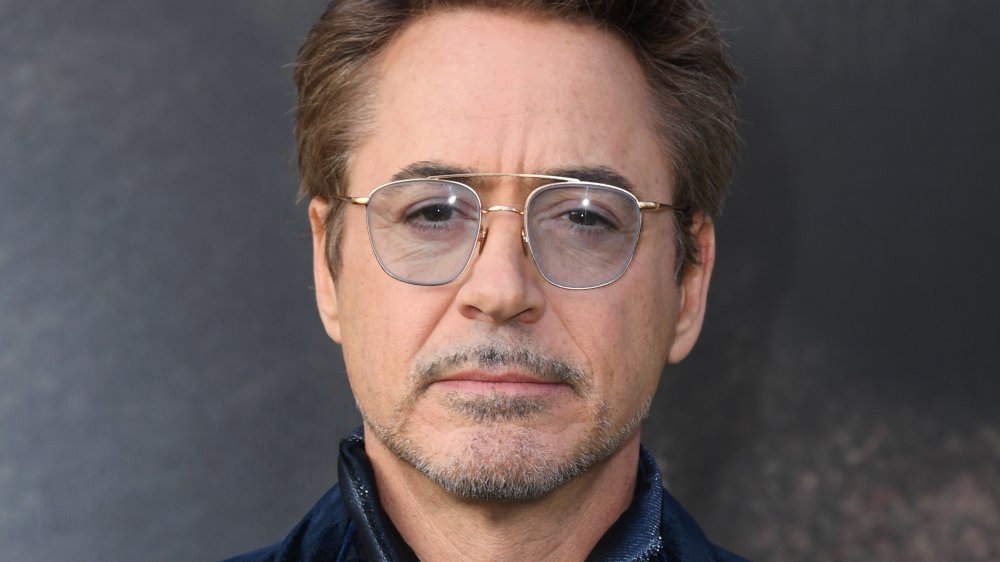 Jon Kopaloff/Getty Images
One of the Avengers has acknowledged a fallen star.
After the untimely death of Academy Award-winner and basketball star Kobe Bryant on Sunday, January 26 when the athlete's helicopter crashed during foggy conditions in Calabasas, California, plenty of celebrities have paid their respects to Bryant and his family. In an extraordinarily heartbreaking twist, Bryant's 13-year-old daughter Gianna, known as "Gigi," was on the helicopter with her father and also died in the crash, along with seven others. Big-name stars and everyday fans alike have honored Bryant's memory — including a somewhat unexpected honorer who keeps a low profile.
On Tuesday, January 28, Iron Man himself Robert Downey Jr. took to Instagram to mourn the NBA all-star's passing. Downey Jr., who primarily uses his Instagram account to promote his latest projects and steers away from personal posts, took the time to post a memorial photo of himself with Bryant, along with the caption, "What a tragic loss... @kobebryant #rip #nowords (@jimmy_rich ) #flashback #2010 #legend."
The photo shows Downey Jr. and Bryant at an unspecified time — though Downey Jr. is clearly in a costume that looks a lot like his Sherlock Holmes getup — but it also clearly expresses that he, like many other people in Hollywood, is devastated by Bryant's fatal accident.
Robert Downey Jr. isn't the only Hollywood A-lister mourning Kobe Bryant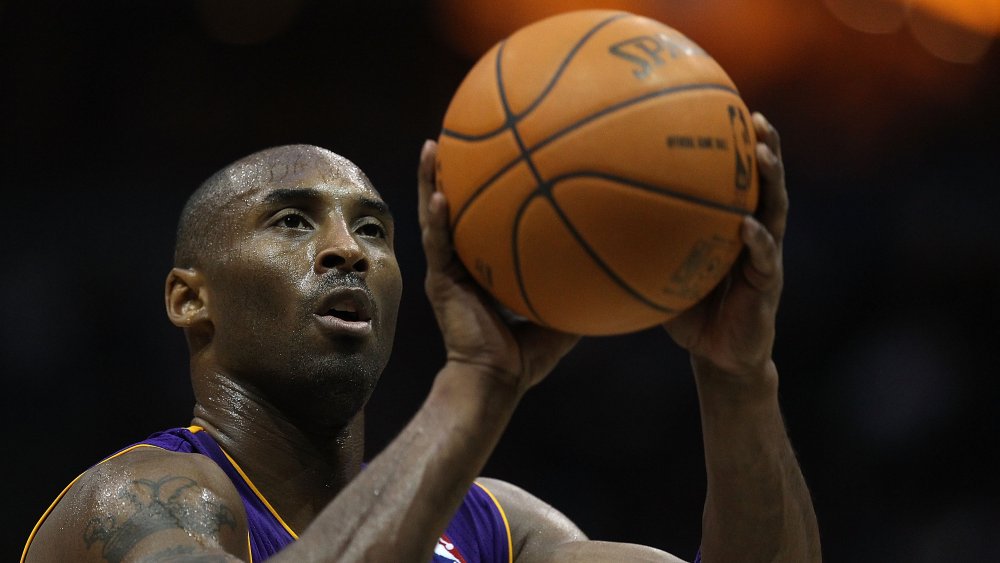 Jonathan Daniel/Getty Images
Downey Jr.'s memorial to Bryant is a bit surprising, considering that the longtime Hollywood A-lister usually plays things close to the chest, but he's not alone in his actions. Many more big names in show business have honored the memories of Bryant and his daughter in the aftermath of the tragic helicopter crash.
Lady Gaga, for one, tweeted a heartfelt reaction, writing, "Thinking of Kobe Bryant and his family. I'm praying for their healing and the reincarnation of their joy. Such a tremendous tragedy, but we can send them thoughts of unimaginable hope." 
Meanwhile, Justin Timberlake, a friend of Bryant's, posted a long and emotional Instagram caption accompanying several photos of the two men together. After celebrating Bryant's life and achievements as well as their friendship, Timberlake wrote in part, "Kobe... You have connected so many of us. The Mamba Mentality will last for all of time. I know that will be a source for me every day as it has been for so many days before. Your legacy is with us. It's our responsibility to pass it down now. I hope I can continue to make you proud, Vino. Champ, MVP, Legend, Hero, Inspiration, Father, Friend. I'm gonna miss you, brother. Mamba forever."
Complex as it may be, Bryant's legacy will go down in history — and no one can downplay the tragedy that his family and surviving daughters have endured by losing both Bryant and Gianna. It's not surprising that Downey Jr., one of Hollywood's classiest stars, saw fit to post about Bryant's passing, and it's a generous and kind gesture from the actor who brought Iron Man to life.