Dispatches From Elsewhere - What We Know So Far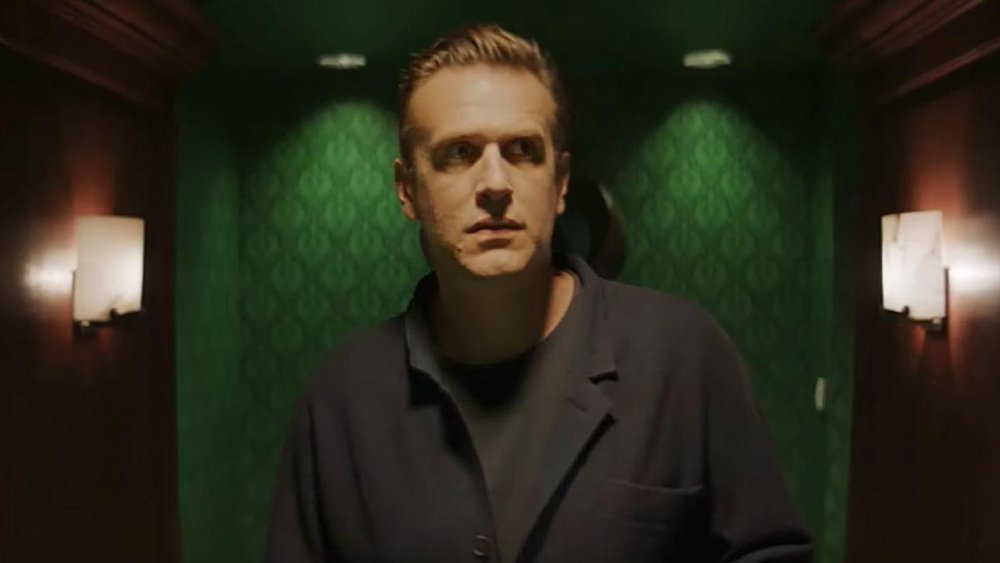 AMC
2020 is shaping up to be a pretty great year for television, but among the more intriguing new offerings to hit the small screen in the coming months is the AMC series Dispatches from Elsewhere. Created by and starring Jason Segel (How I Met Your Mother), the show is loosely based on a San Francisco area ARG (Alternate Reality Game) called Games of Nonchalance, which challenged participants to get to the bottom of a mystery involving the disappearance of a young woman (via Wired).
In order to do so, they had to cooperate with other players to piece together information gleaned from clues which could be found hidden in plain sight as they went about their day-to-day routines. The finely-tuned game ran for three years beginning in 2008, and in its "second act," players relied heavily on mysterious, encrypted broadcasts from a pirate radio station known as the "Elsewhere Public Works Agency" — a concept which gives the series its title.
The show promises to be quite unlike anything else on TV, promising a uniquely crafted interwoven narrative, a skilled and eclectic cast, and an addictively mysterious vibe. Here's everything we know so far about Dispatches from Elsewhere.
What is the plot of Dispatches from Elsewhere?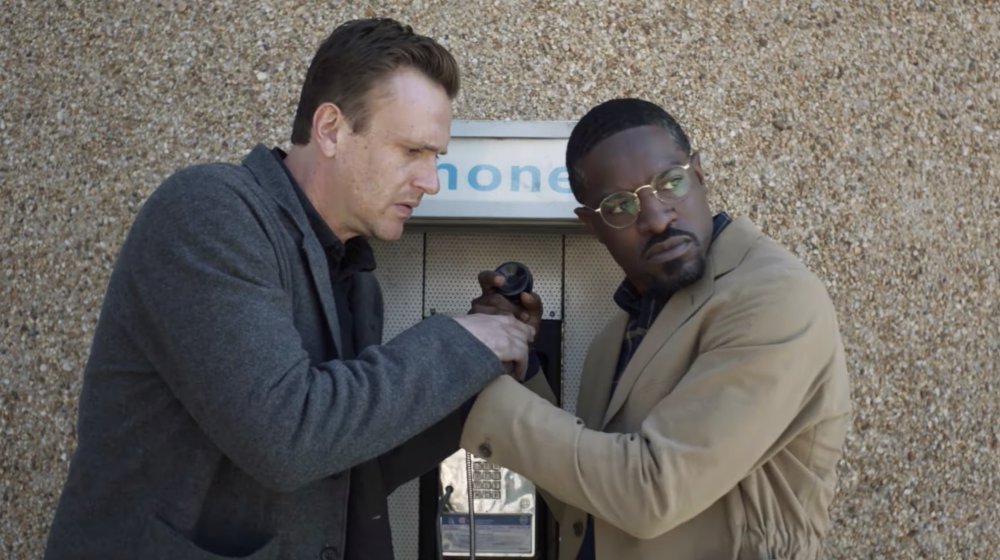 AMC
Inspired by the ARG, Dispatches will focus on four random individuals who can't quite pin down the reason for their feelings of emptiness. As they "stumble onto a puzzle hiding just behind the veil of everyday life," they're forced together (although whether it's by design or random chance, they're not sure), and made to cooperate in order to solve what gradually reveals itself to be a winding, ever-deepening mystery. As they do so, they begin to discover a sense of wonder that had been missing from all of their lives — and that the world may be a much more magical place than they had previously thought.
While these are all of the specifics of the plot that are currently known, it's worth noting that the series' IMDb page credits actor James Easter Bradford with the role of "Alternate Dimension Peter," which certainly seems significant. It may be inspired by a real-world game, but this one credit implies that the plot of Dispatches from Elsewhere will incorporate some truly fantastical elements.
Segel, who is well-known for his comedic work, becomes the latest multi-hyphenate to dabble in genres involving the mysterious and macabre, following in the footsteps of such luminaries as Jordan Peele (who directed the brilliant horror features Get Out and Us, and created the Twilight Zone revival for CBS All Access) and Kevin Smith (who turned in one of the more disturbing features of recent years with 2014's Tusk). While he will hold down the lead role, Segel has also stocked his series with a stunning and diverse array of talent, creating an ensemble that we frankly can't wait to see in action.

Who is in the cast of Dispatches from Elsewhere?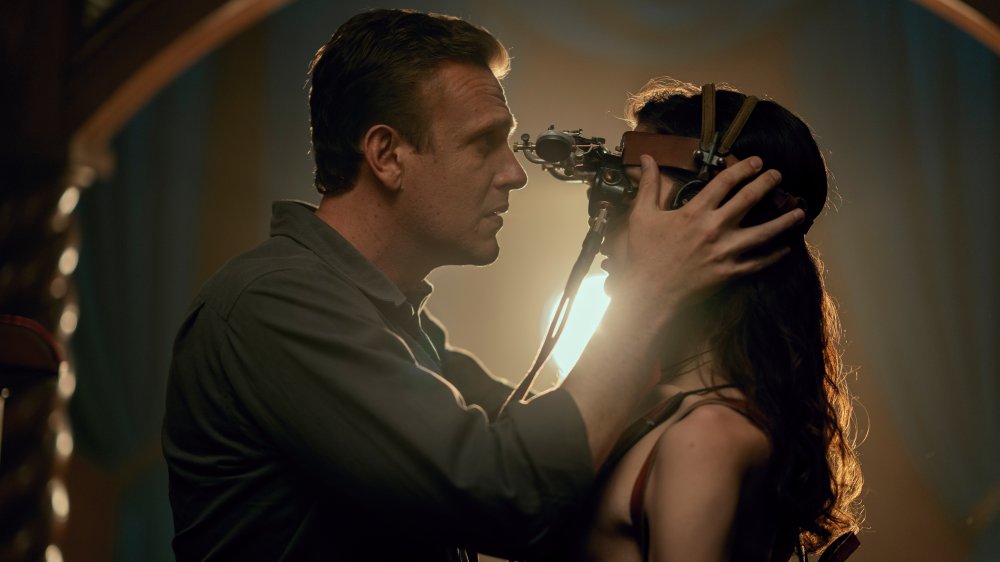 AMC
Each of Dispatches from Elsewhere's four principals have received their own short teaser trailer, giving us a bit of insight into their characters. Segal stars as Peter, a man whose life has ground him down to the point that he "feels nothing." Thanks to a phone call from a mysterious member of the "Elsewhere Society," though, he's thrust into a web of intrigue that has him "looking at the world through a new pair of glasses."
The great Sally Field stars as Janice, an older woman whose efforts to "explore new things," seem to keep being hampered by the younger generation, which views her as "incompetent," if only because they "don't know about time." (As her teaser closes, she ominously intones, "They will.")
Eve Lindley stars as Simone, a loner who has "no idea what [she's] doing" in the presence of other people. Her teaser closes with her grinning while sporting a strange piece of headgear, pictured above, as her voiceover assures us that "The truth lies inside."
André Benjamin (also known as André 3000, half of the great rap duo OutKast) stars as Fredwynn, whose teaser... well, teases the group coming together as he addresses an unknown party. "I know you think that I'm crazy, and perhaps that is not untrue. But I'm also right," he says. "We have believed that we were playing a game... it's a distraction! Clues are all around you. Please, help me solve this puzzle. It is your duty... say yes."
What is the release date of Dispatches from Elsewhere?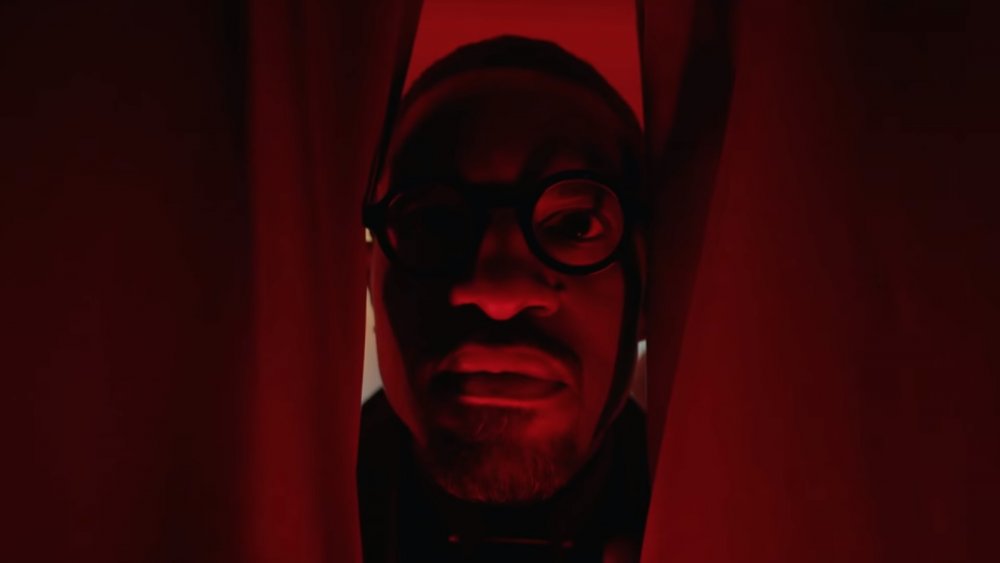 AMC
Fortunately, we won't have to wait very long to start digging into the mystery, and AMC has gone with the strategy of serving up a double-dose of Dispatches from Elsewhere to draw viewers in. Each episode will run for a full hour, and the series is getting a two-night premiere; the first episode will air on Sunday, March 1, at 10 PM Eastern, and he second will drop on Monday, March 2, at the same time. Subsequent episodes will air Mondays at 10.
The show's first season is slated to comprise ten episodes, and at this time, it's unclear if a second is planned. AMC is billing it as an anthology series, which seems to indicate that a potential second season may focus on different characters and/or situations from the first. The network's overall strategy for the series is likely to become clear as its debut season unfolds — much like the bizarre circumstances our four protagonists are about to find themselves smack dab in the middle of.
Is there a trailer for Dispatches from Elsewhere?
AMC
In addition to the four character trailers, there's also a full-length promo spot for the series, which opens by teasing the involvement of the enigmatic "Jujune Institute" (a component lifted directly from the ARG). We see Peter entering this facility, then watching what appears to be an orientation video on a very old television. The video's narrator cryptically explains, "We are purveyors of nonchalance and a myriad of innovative products designed to fill the void."
As the spot briefly introduces us to the four principals, the Institute's apparent director appears onscreen to inform Peter, "It is a very unique person who finds themselves in the chair in which you sit." Over a montage of seemingly unrelated images, the same person's voice (now having adopted the quality of a radio broadcast) seems to address all four protagonists: "You've all been selected as agents of nonchalance. Behind this world, there is a world which has been hidden from you... you...must... find... Clara!"
We then get an idea of each character's approach to the mystery: Janice views it as a "hoax," while Fredwynn smells an "international conspiracy." Peter approaches the whole thing with a bubbling curiosity, while Simone seems to struggle to engage at all. A dizzying closing montage is punctuated by the words of Peter: "You say that it's a game, a prank. But what if it's real?"
Well, all we know is this: AMC has a pretty sterling track record of fielding quality television, and Dispatches from Elsewhere looks quite unlike anything we've seen (and we've seen a lot). We'll be glued to our screens for the two-night premiere, and you can count on us to offer our signature brand of analysis.