Batwoman Unmasks In The New Promo For Latest Episode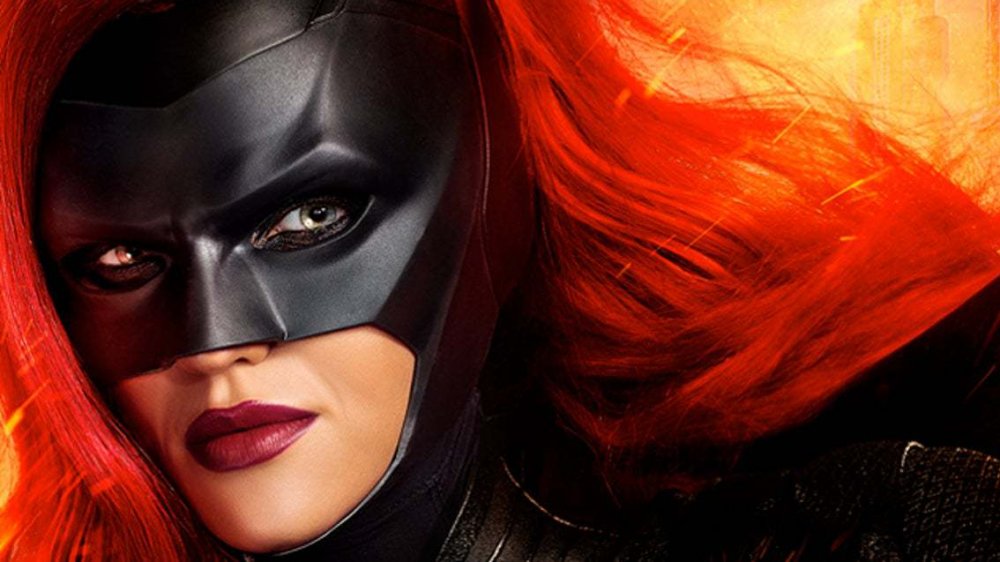 The CW
One of the biggest rules of being in the Bat-family is that you never reveal yourself, and Kate Kane is about to break it. 
On the upcoming ninth episode of The CW's superhero series Batwoman, Ruby Rose's Kate will unmask herself. A recently released promo video for the episode teases the impending reveal. 
To be fair, the strict rule against de-masking isn't the only one. The equally broody and overbearing head bat Bruce Wayne, Kate's cousin, is famous for setting a lot of boundaries — ones that often keep his closest friends and allies at a distance. It's all based on that age-old superhero motto of safety through secrecy. Revealing too much about who you really are during the day means your vigilantism at night doesn't just put you at risk. It also endangers those you love. 
This is why Kate's decision to take off her own mask on the upcoming episode "How Queer Everything Is Today" is major. Since stepping in as Gotham's protector for her AWOL cousin, Kate has had to contend with a number of challenges — the biggest being the return of her long-thought-dead sister, Beth (Rachel Skarsten). As the upcoming episode's preview teases, Beth — otherwise known as the psychopathic, serial-criminal "Alice" — will force the red-wigged cape-crusader to choose between protecting her identity and saving a helpless civilian. 
The ultimatum comes just as a threat grows around Gotham by way of a vampiric criminal named Nocturna. The pale-faced villain is quickly pilling up bodies all around town. 
There's also the issue of Kate's father, Jacob Kane (Dougray Scott), who's standing trial for the murder of his second wife. It's a crime Alice framed her father for — one of several escalating steps in a masterful and twisted revenge plan that may push the entire Kane family to the brink.  
Who else knows who is behind Batwoman's mask?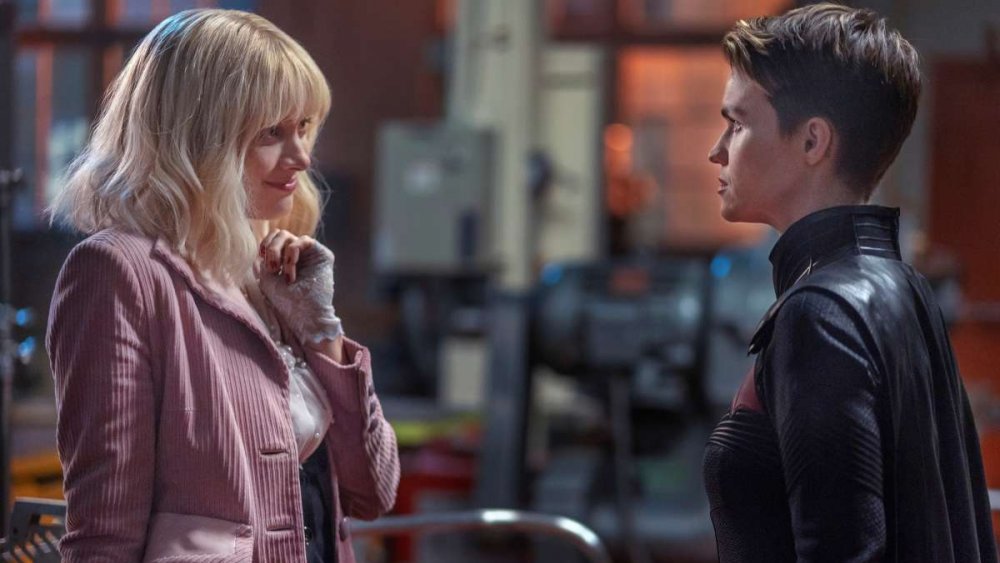 The CW
If Alice does uncover Batwoman's identity, she wouldn't be the first. Kate's step-sister and skilled medical student Mary (Nicole Kang) knows already — as does Julia (Christina Wolfe), the daughter of Batman's famous butler, Alfred. There's also Luke (Camrus Johnson), the trusty tech genius and son of Wayne Enterprises' tech-guru Lucius Fox, who is essentially Kate's right-hand man. While Luke may have helped Kate don her cape — going so far as to design the very suit she roams Gotham's skies and streets in — Mary and Julia both uncovered Batwoman's true identity while she was out on missions. 
There's also Batwoman's complicated love interest, Sophie Moore (Meagan Tandy). One of the top agents at Crows Private Security, the military-grade company owned by Kate's father, Sophie was right on Kate's trail before Julia helped throw her off. While it seems like Sophie has been convinced for now, she's a smart woman with a wicked ability to see through Kate's tells.
Two major players who don't know Kate's identity are her father, Jacob, and, as mentioned, Alice. Both are locked in pretty adversarial relationships with Gotham's red-headed hero, which means that if either of them found out, it could spell serious trouble for Kate. In the case of her father, it wouldn't just signal the end of Batwoman's reign, but would also possibly sever her bond with her father. As for Gotham's latest emotionally unstable and malefic villain, Alice could set her murderous sights on Kate's immediate family and their loved ones.
Kate has been resourceful before, and she might be able to pull off getting around the reveal, but if she can't, her battle with Alice and the Wonderland gang will surely take them both to dangerous new heights.