Does Dolittle Have A Post-Credits Scene?
Universal Pictures
Dolittle is Robert Downey, Jr.'s first film outside the cozy confines of the Marvel Cinematic Universe since 2014, and the erstwhile Iron Man — who also anchors the Sherlock Holmes series for Warner Bros. — is hoping that the flick will kick-start yet another franchise that he can receive a ginormous payday for every couple years or so. Co-produced by his own Team Downey production imprint, Dolittle's phalanx of talking animals are voiced by an insane all-star cast which includes the likes of Emma Thompson (Men in Black: International), Ralph Fiennes (No Time to Die), Octavia Spenver (The Shape of Water), Kumail Nanjiani (Stuber), Marion Cotillard (Assassin's Creed), Selena Gomez (The Dead Don't Die), Rami Malek (Bohemian Rhapsody), and even Downey's little buddy from the MCU, Tom Holland (Spider-Man: Far From Home).
With a cast like that on board, an A-lister like Downey in the lead, and a proven, family-friendly character at the center of its story, Dolittle looks like it could have all the ingredients to score that mighty family dollar and win big for studio Universal. If you're going to set up a sequel these days, though, you'll usually want to do it via the method popularized by Downey's old bosses at Marvel: with a post-credits scene.
So, does Dolittle have one of those? In fact, it does — well, a mid-credits scene, at any rate. We won't spoil it for you, but it serves a dual purpose: slipping in one last little gag before sending audiences on their way, and yes, setting up a potential sequel to the flick (via ScreenRant).

Will Dolittle actually get a sequel?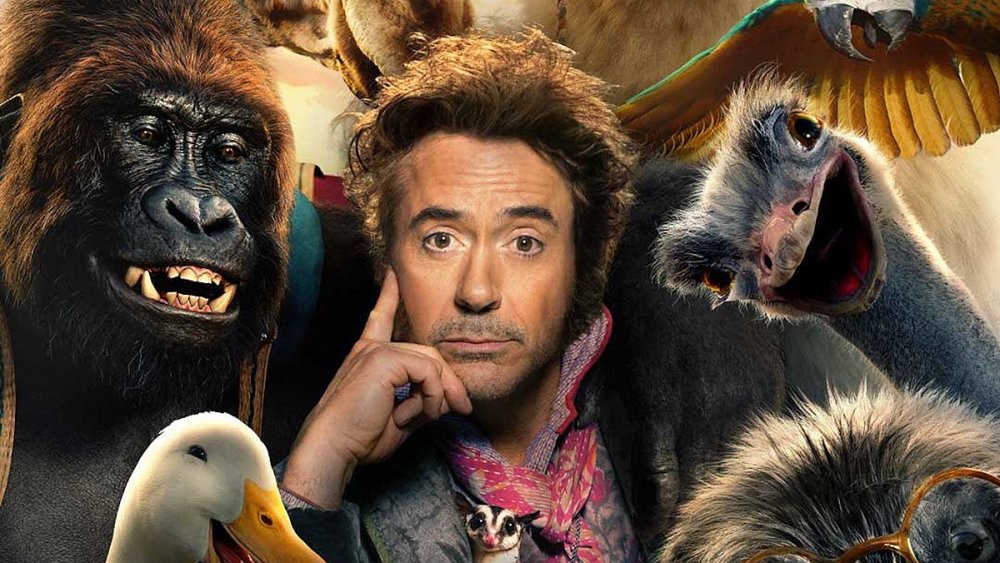 Universal Pictures
As to whether or not this sequel will actually happen, we're sorry to report that at this moment, it doesn't look good. While Dolittle has received a few positive critical notices praising it as a diverting-if-not-brilliant family film, the majority of critics have been... well, let's just say unkind. While this means that the movie won't ride into theaters on a wave of buzz, it will benefit from the fact that as far as competition goes, there is virtually none. No family films opened against it, and none opened the previous week, or the week before that. Dolittle will have that audience largely to itself until Sonic the Hedgehog opens on February 14.
Unfortunately, it's looking like this isn't going to help. Trades such as Variety are predicting an anemic opening weekend in the neighborhood of $22 to $25 million for the picture, which cost a whopping $180 million to produce. Unless Dolittle does staggeringly well overseas (which, you know, could happen), Universal is going to end up taking a bath on the film.
It's unfortunate, because we could all use a little more Downey. Fans should take heart, though: the as-yet untitled Sherlock Holmes 3 will be arriving next year, and if the rumors are true, the actor just might appear in Marvel Studios' upcoming prequel Black Widow, reprising the role of Tony Stark one last time.