Why The Cabin From The Umbrella Academy Looks So Familiar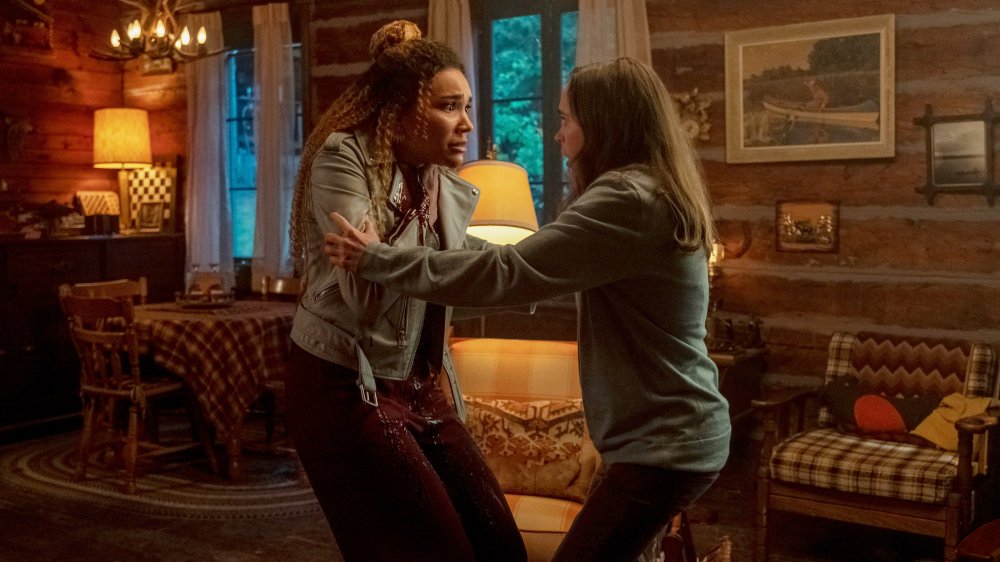 Netflix
Recognizing an actor when they pop up on screen is a pretty familiar sensation. It's extra fun if they're in a mask, wearing prosthetics, or doing an uncredited cameo. But recognizing a nondescript location takes a special kind of attention, thanks to set dressing and camera angles. It helps if the location in question marks a crossover between two fandoms, or signals a connection between two projects. This may explain why some careful viewers of Netflix's The Umbrella Academy were able to identify a location they'd seen before in another comic adaptation offered by the streaming service.
Close to the end of The Umbrella Academy season 1, several of the characters head to a remote cabin in the woods. There's a veranda on stilts around the outside of the cabin, logs stacked up high to build the walls, and mismatched wooden furniture within — all the heartwarming stuff you'd expect from such a place (plus scary superpowers from the Hargreeves family inside, of course). It's this innocuous building that caught Netflix users' attention: this very same cozy cabin has appeared in a distinctly un-cozy movie, plus a few other series. Here's where you've seen the cabin from The Umbrella Academy before.
The cabin on The Umbrella Academy also appeared in this chilly thriller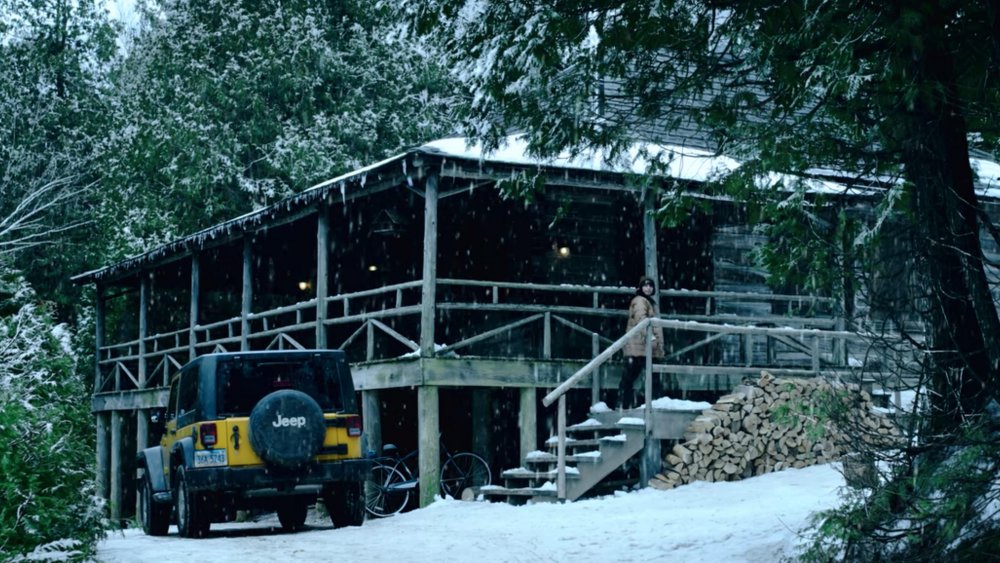 Netflix
The cabin that appears on The Umbrella Academy had its other 15 minutes of fame in the underappreciated Netflix gem Polar. Similar to The Umbrella Academy, which is adapted from Gerard Way and Gabriel Bá's graphic novel series of the same name, Polar is based on a webcomic and graphic novel series created by Victor Santos. The film released on Netflix on January 25, 2019 – three weeks before the first season of The Umbrella Academy hit the streaming service. It tells the story of soon-to-be-retired assassin Duncan Vizla (Mads Mikkelsen), who moves to an isolated lakeside cabin in Montana where he hopes to trade his violent past for peace and normality. Despite his quiet demeanor, Vizla befriends Camille (Vanessa Hudgens), the young woman living across the lake from him. Both are caught up in the ensuing violence when his former employers decide they'd rather not be on the line for his lofty pension.
Camille's cabin is the one featured on The Umbrella Academy. In real life, it's not located in Montana where Polar takes place — it's near Toronto, Ontario, where much of the series was filmed. The cabin got a wintry makeover for Polar, although some of the shoot required a sprinkling of movie magic on that front. According to Polar actor Robert Maillet, the scenes shot at Vizla's cabin — which is also in Toronto — were done in February 2018, but the crew had to bring in fake snow because not enough of the real stuff had fallen that winter.
The cabin was a short-lived slice of heaven on two other shows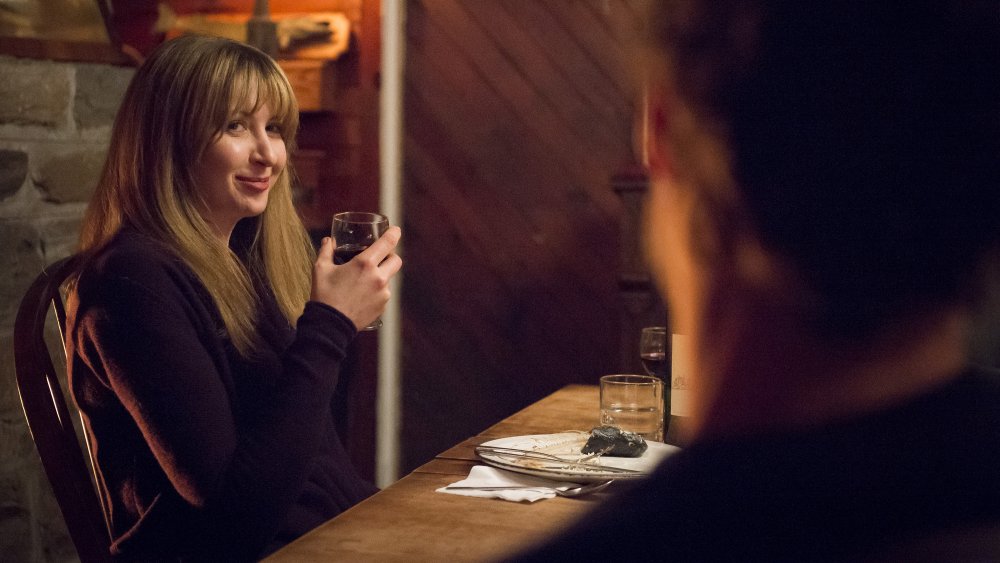 NBC
If you haven't seen Polar — or you haven't seen The Umbrella Academy — but you have a feeling you've seen the cabin somewhere before, you could be right.
For starters, the location made a fleeting appearance on Hulu's The Handmaid's Tale. In a flashback during the seventh episode of season 1, it serves as a would-be safe haven for Luke (O-T Fagbenle), June (Elisabeth Moss), and Hannah (Jordana Blake) before their planned escape to Canada. Ironically, as we know, the real cabin is already in Canada.
Additionally, Polar isn't the only Mads Mikkelsen-starring project in which the eye-catching cabin has appeared. On season 3 of NBC's Hannibal — on which Mikkelsen plays the titular cannibal killer — Will Graham (Hugh Dancy) and his new wife Molly (Nina Arianda) move to a remote cabin with her son and their ill-fated dogs. Fans of the show have even traveled there for fan convention, FannibalFest. Maybe now they can carpool with The Umbrella Academy fanatics?