Why Some Fans Aren't Happy About Who's Singing The No Time To Die Theme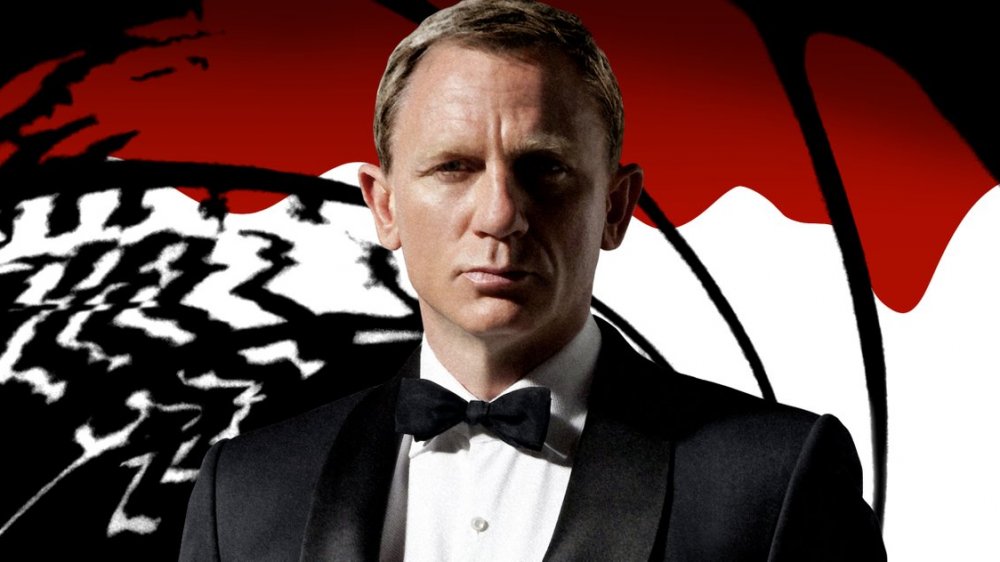 Universal Pictures
She's the bad guy.
On January 14, Universal Pictures revealed who will be singing the theme for the upcoming 25th James Bond movie, No Time to Die. The official Twitter account for the film, directed by Cary Joji Fukunaga and starring Daniel Craig in his final turn as the suave super-spy, announced that alt-pop artist Billie Eilish will lend her unmistakeable voice to the title song.
Eilish, who found herself glimmering in the music industry spotlight in 2016 with the release of her synth-pop single "Ocean Eyes," penned the No Time to Die track with her brother and frequent musical collaborator Finneas. In writing and recording the title song for the new Bond movie, Eilish has made history: the 18-year-old singer-songwriter is the youngest artist ever to pen a James Bond tune.
While this is certainly exciting news for Eilish — and an important development for No Time to Die, which suffered a number of setbacks on the road to release including a directorial change from Danny Boyle to Cary Joji Fukunaga as well as a number of script rewrites — it's tinged with sour notes being sung out by disappointed fans on social media. In response to the news that Eilish, whose infectious track "Bad Guy" continues to burn up radio stations, is behind the No Time to Die theme, some James Bond fans are calling foul.
Some people don't believe Billie Eilish can meet expectations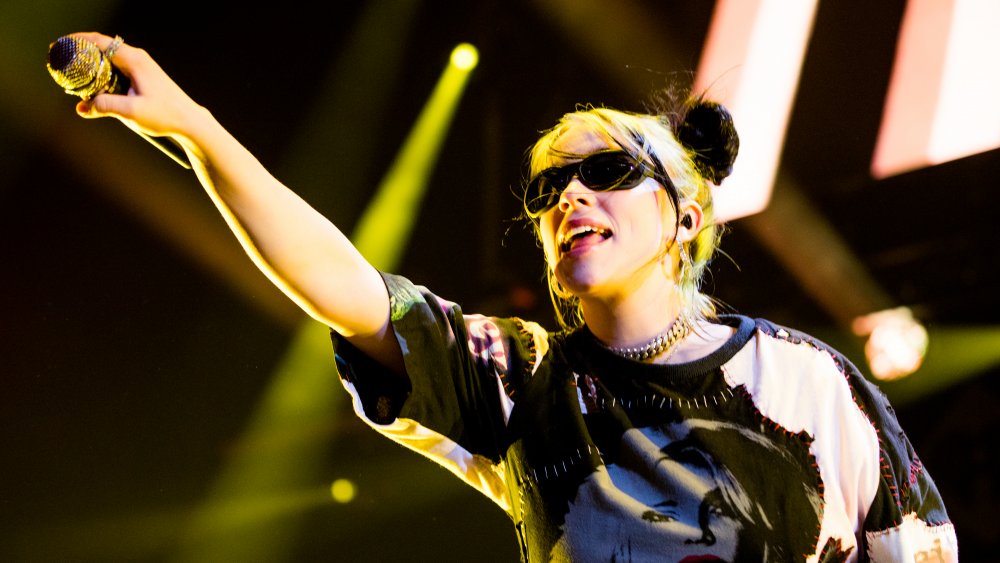 Rich Fury/Getty Images
For a subset of the James Bond fandom (comprised of both diehard fans and casual consumers alike, it seems), Billie Eilish isn't cutting it as the mastermind behind No Time to Die's theme. When the announcement dropped on Twitter, many made their dissatisfaction with the choice be known — arguing that Eilish can't live up to expectations and will fall short of the Bond theme singer-songwriters that came before her, and that her unique, sometimes controversial musical stylings won't mesh well with the vibe of the Bond franchise. 
"Nothing can top Adele's Skyfall," one user wrote. Another added, "NOPE. they just gave into the masses." Someone else was even harsher in their reaction to hearing Eilish will write and record the No Time to Die theme, tweeting, "Well. Sounds like this will go down as one of the WORST THEMES EVER!!! Saw an 'example' of one of her tunes recently. I didn't really like it." 
Even a few Eilish fans — like user @Rosaaereves — admitted doubts about her suitability for No Time to Die: "[The theme] better not be one of her energetic bops like Bad Guy or some because it really doesn't fit the franchise. As much as I like Billie I'm quite disappointed in this."
Others agreed with the assessment that Eilish isn't the right person for the job, and that the No Time to Die team should have picked someone else to write and record the film's title tune — like Lana Del Rey, Dua Lipa, Muse, Jamiroquai, Florence + the Machine, or Adele, who wrote and recorded the Academy Award-winning theme for 2012's Skyfall. 
Regardless of how anyone feels about Billie Eilish singing the No Time to Die theme, it's real and it's happening. Here's to hoping the track will impress even the harshest naysayers when it drops ahead of the film's April 10 release date.