The Truth About Kristen Stewart's Underwater Look - Exclusive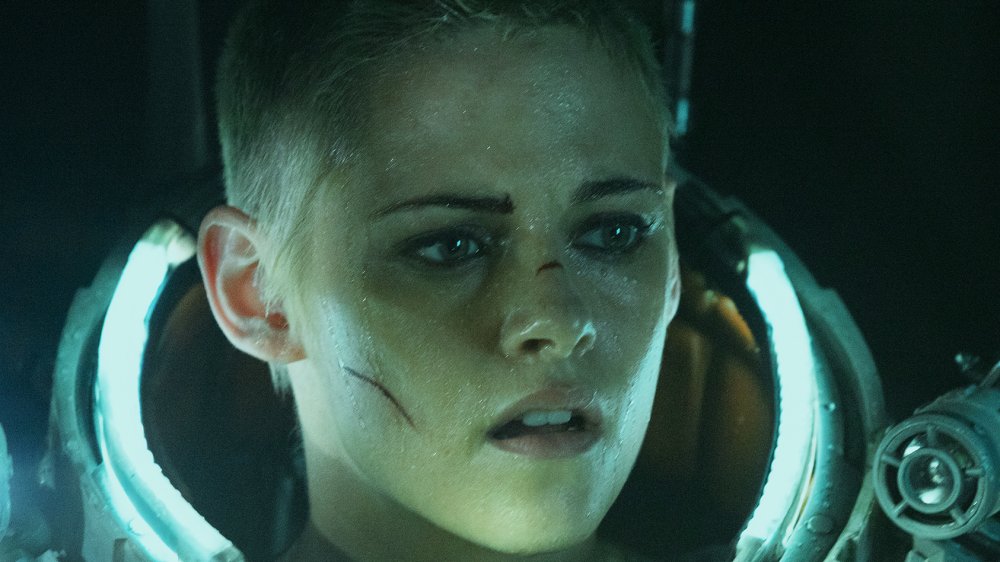 Underwater, the new sci-fi horror film directed by William Eubank, might be full of monsters and sopping-wet scares, but it's Kristen Stewart's hairdo that really has everyone talking. 
In 2017, shortly before filming on Underwater began, Stewart made headlines when she hit the red carpet for the premiere of Personal Shopper with platinum-blonde hair shaved close to the scalp. And according to Underwater costume designer Dorotka Sapinska, Stewart was happy to make the change. As she tells it to Looper, it might've even been her idea. 
"She and Will had already been talking about shaving her head and the studio didn't want to do it. Everyone was freaking out," Sapinska shared in a recent interview with Looper. "And she just did it. She just decided that she wanted to do it, and then one day we saw the pictures out in the media and it really created this great look for her."
Sapinska's comments echo what Stewart told Today in 2017, when the cut was still fresh. "I've been wanting to do this for a long time," Stewart said. Besides, she argued, "It's practical! I mean, I'm not going to be able to have touch-ups once I put the helmet on. I must shave my head!"
Kristen Stewart had a lot of say in Norah Price's appearance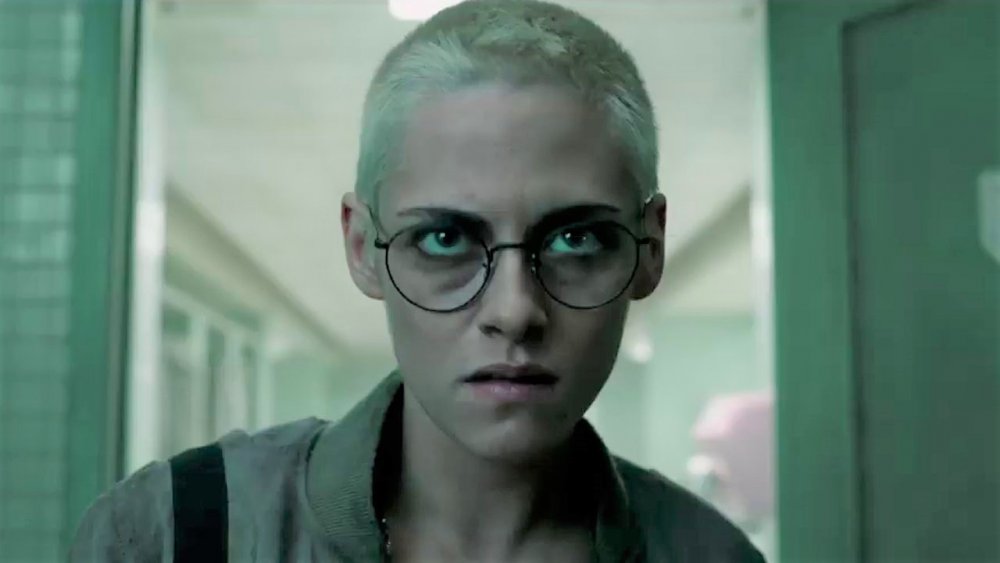 The haircut wasn't the only part of Stewart's Underground look that the actress had control over. While Sapinska stated that she and Eubank some ideas about how Stewart's character — a mechanical engineer named Norah Price — should dress, she revealed that "when you bring all of that to an actor like Kristen, she's going to dictate a lot of it."
Stewart pushed hard for her character Norah's "androgynous look," and "was very particular about what she liked and what she didn't like." For example, during one fitting, Stewart fell in love with a certain pair of glasses, which you can see her wearing in the final cut of the film. Sapinska, not Stewart, created Norah's signature bomber jacket, but she was inspired by the choices Stewart made. "You are just kind of layering one thing over the top of another to just get it right," Sapinska shared.
What to wear when you're 11,000 feet below sea level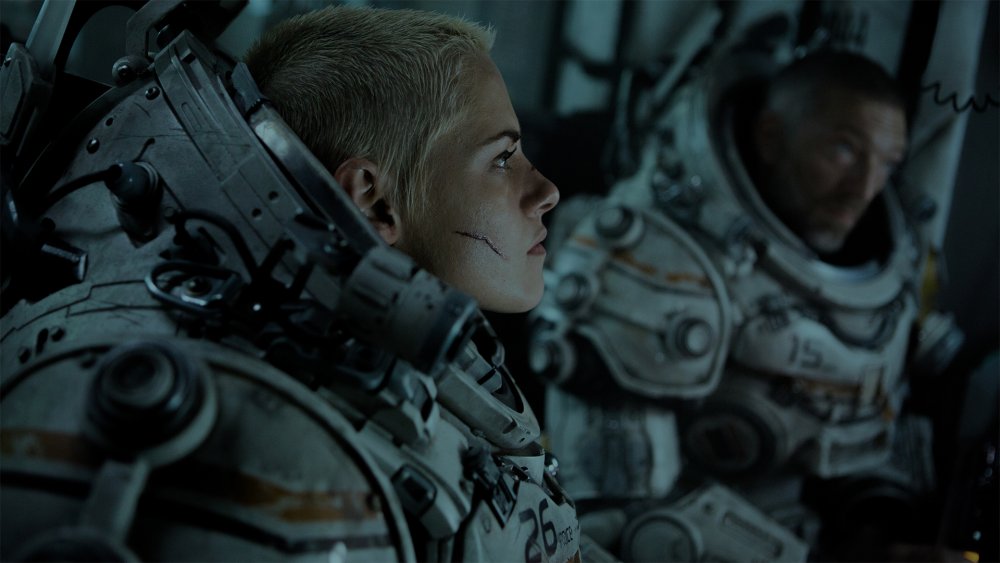 Of course, the one piece of Stewart's wardrobe that the actress didn't have much say over was the bulky, high-pressure suit that Norah dons when she and her teammates are driven out of their underwater research facility and forced to walk across the ocean floor. Those were created by Legacy Effects, a special and visual effects company that specializes in makeup, creature design, 3D modeling, and specialty costumes.
As Sapinska explained, Legacy both designed the Underwater suits and built them from scratch. It's an involved process, and one that Sapinska, who worked on Black Panther and Ender's Game, knows a lot about. "The specialty suits are the biggest nightmare," she said. "They look really amazing, but they are so hard to get right."
To craft Underwater's high-tech scuba outfits, Legacy tried to use as many existing parts as it could in order to keep costs down, and then used a 3D printer to create other components. That's a relatively revolutionary technique for the costume design world, Sapinska noted: "When I worked on Ender's Game, it was a really early technology. Those helmets were carved by a robot and then they were finished, and then they were molded [...] Now, it's actually quicker to print some parts individually than it is to mold the miniature. It's incredible what you can print now."
Having Legacy both design and build the suits streamlines the whole process, but even then, other challenges arose on set. "This entire movie was going to be shot dry. And then when we got to New Orleans, they decided to put [the suits] in the pool," Sapinska said. "[Legacy] had to create these rubber necks to stop the water going into the helmet so that those suits could be submerged."
It worked, although not everyone was happy about it. As it turns out, Stewart is afraid of water, and spending the bulk of the Underwater shoot submerged wasn't her idea of a good time. "It was so scary and so horrific. It wasn't fun scary," Stewart said at an Underwater Q&A. "I was claustrophobic and I couldn't deal with that."
Underwater is in theaters now.