Margot Robbie Just Made A Sad Confirmation About Birds Of Prey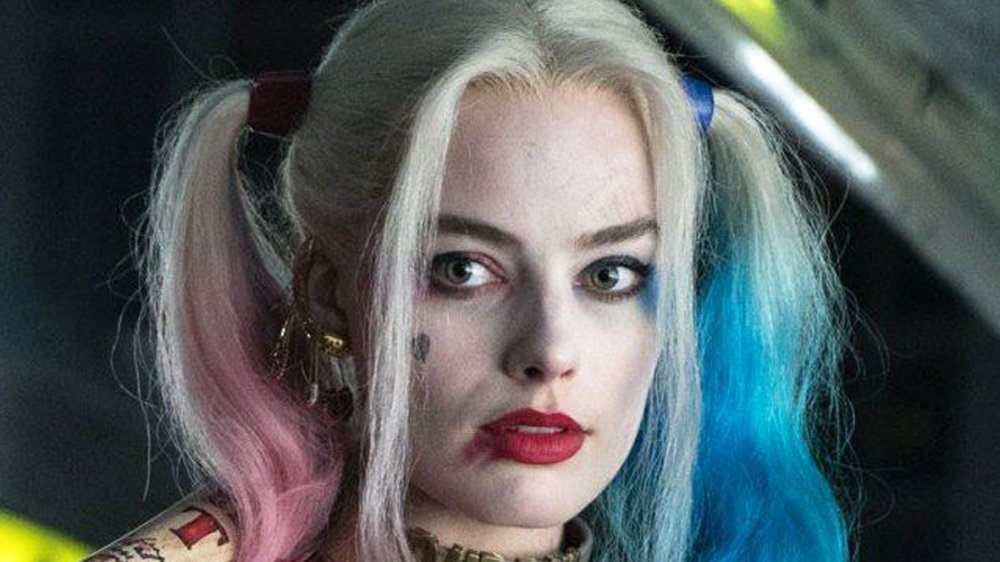 Warner Bros./DC Films
Adios, Mr. J.
Margot Robbie, star of the upcoming Birds of Prey (and the Fantabulous Emancipation of One Harley Quinn) confirmed in a recent interview that the movie will feature exactly no appearances by Harley's ex — the Joker, portrayed in 2016's Suicide Squad by Jared Leto (via Variety)
While the revelation isn't terribly surprising given that the character has not made an appearance in any of the flick's trailers (and Leto hasn't been blabbing non-stop about the film on social media), it's sure to be a letdown for some fans. Look, we know that Leto's portrayal of the iconic DC villain was controversial — heck, everyone knows that. But the "emancipation" of the flick's title refers directly to the fact that Harley Quinn has broken up with her psychotic beau (one of those trailers even opens with the character stating flatly in voiceover, "the Joker and I broke up"), and the fact that the character won't even show his tattooed, pasty face for even a second is bound to draw fire from certain portions of the DC fandom.

Before you even ask: no, Joaquin Phoenix's Joker won't appear either. That would be ridiculous, as Joker and Birds of Prey  take place in two distinctly different universes. Robbie, though, had plenty of praise for Phoenix ultra-committed interpretation of the character. "[He] did a phenomenal job," she said, "[But] I feel like the Joker film was much more grounded. Ours is different. It's heightened."
Should Jared Leto's Joker have been included in Birds of Prey?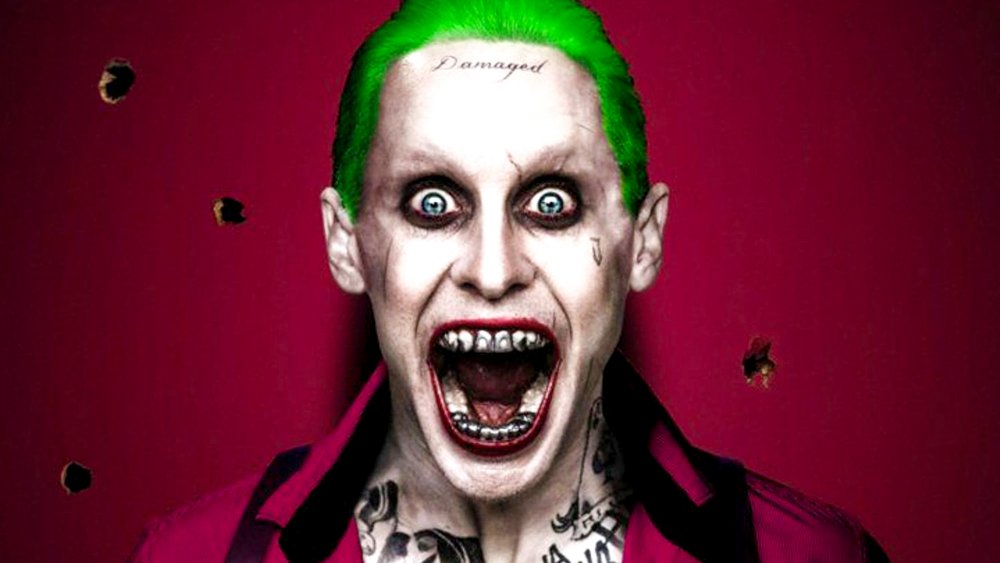 Warner Bros./DC Films
We could probably make the case that an appearance by Jared Leto's Joker in Birds of Prey would have been appropriate and a nice gift for those who enjoyed Suicide Squad, but we're not going to. Instead, we're going to make the opposite case: that the character's exclusion from Birds of Prey wasn't just a fitting narrative choice, but a necessary one, and the film will be much better for it.
This isn't just because many fans found Leto's take on the Clown Prince of Crime to be... how shall we put this... bizarre and off-putting (although that is a factor, because we're of the opinion that it was both of those things, and not in a good way). The thing is that Birds of Prey, as we understand it and as Robbie tells it, is one hundred percent not the Joker's story — it's Harley's, and any appearance by the ex would have undermined the film conceptually.
Not to put too fine a point on it, but Birds of Prey is a film written by a woman (Christina Hodson), directed by a woman (Cathy Yan), and which centers on a team of women (including Harley, Mary Elizabeth Winstead's Huntress, and Jurnee Smollett-Bell's Black Canary) brought together in part by their desire to be free of the influence of manipulative, abusive men. Some of these men — including Ewan McGregor's Black Mask and Chris Messina's Victor Zsasz — feature prominently in the cast, because it makes sense narratively. But the flick is literally about Harley becoming "emancipated" from her abusive relationship with the Joker, and giving him face time just wouldn't have made much sense.
Plus: we did not care for Leto's version of the character. There, we said it.
What's the next movie the Joker will appear in?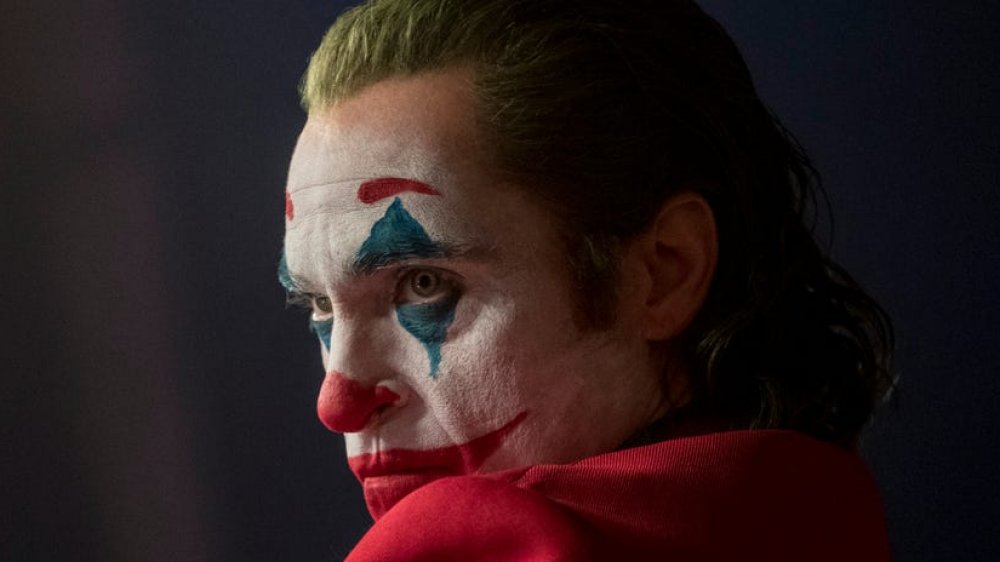 Warner Bros./DC Films
We dig the Joker just as much as the next comics fan (which is to say very much), and like you, we're curious as to when we're going to see him onscreen again. Let's just get this out of the way, though: as far as Leto's version of the character is concerned, don't hold your breath. All of the planned spin-offs featuring the character have been shelved, James Gunn's soft reboot The Suicide Squad will not feature him (but will feature Robbie as Harley), and Leto has moved on to portraying Morbius, the Living Vampire, for the Sony Universe of Marvel Characters. Stick a fork in Leto's Joker; he is done.
Given that director Todd Phillips' Joker grossed over a billion dollars (the first R-rated film to do so) and is causing the clouds to open up and rain awards on Phoenix, one might think that Joker 2 would be a no-brainer. It's not outside the realm of possibility — but it is in no way confirmed. Phillips has long maintained that Joker was conceived as a standalone film, and that he and Phoenix would need to find profound creative motivation (as opposed to financial motivation) to return to the character.
No, we're going to go ahead and guess that the next big screen appearance of the Joker will be in the inevitable sequel to director Matt Reeves' The Batman, which drops in June of 2021. No sequel has gotten the official green light yet — but if the flick blows everyone's doors off like we think it's going to, this is a mere formality.
For the time being, though, just take a cue from Harley and enjoy Mr. J's absence. Birds of Prey hits theaters on February 7, 2020.