Colin Farrell Confirmed For This Iconic Villain In The Batman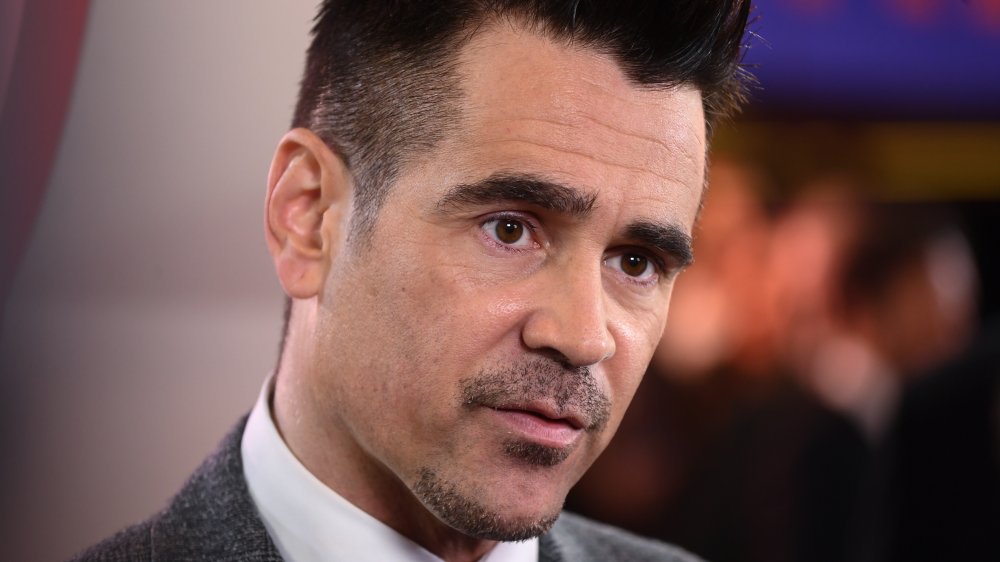 Gareth Cattermole/Getty Images
Colin Farrell's role in The Batman is finally confirmed, and we can't say we're shocked.
A recent tweet from director Matt Reeves, coupled with set photos which made their way online earlier this week, make clear that the Irish actor will be taking on the role of Oswald Cobblepot, also known as the Penguin, in the upcoming solo vehicle for the Dark Knight.
On January 6, Reeves took to Twitter with a succinct but cheeky post. The writer/director tweeted, "Wait — is that you, #Oz?" followed by a bat emoji. Accompanying the tweet was a GIF of Farrell, in his role as put-upon novice hitman Ray from the 2008 black comedy In Bruges, giving an exaggerated shrug.
That same day, multiple users tweeted photos from the production's London shoot, a couple of which featured Farrell; in both images, he's seen toting the Penguin's signature umbrella. Although his look doesn't quite line up with the typical characterization of the Penguin (Farrell, after all is not short or portly, and there are no top hats or monocles to be seen), it's still pretty obvious who he's portraying, especially in one photo in which his stance is... well, super penguin-like. As in, reminiscent of an actual penguin.
Farrell joins Zoë Kravitz (Selena Kyle/Catwoman), Paul Dano (the Riddler), and John Turturro (the crime boss Carmine Falcone) on the roster of baddies who will be lining up to take their shots at Robert Pattinson's Caped Crusader. Also among the flick's cast are Jeffrey Wright as Jim Gordon, Andy Serkis as Alfred Pennyworth, and Jayme Lawson and Peter Sarsgaard in undisclosed roles.
Colin Farrell wasn't the only actor being eyed for the Penguin in The Batman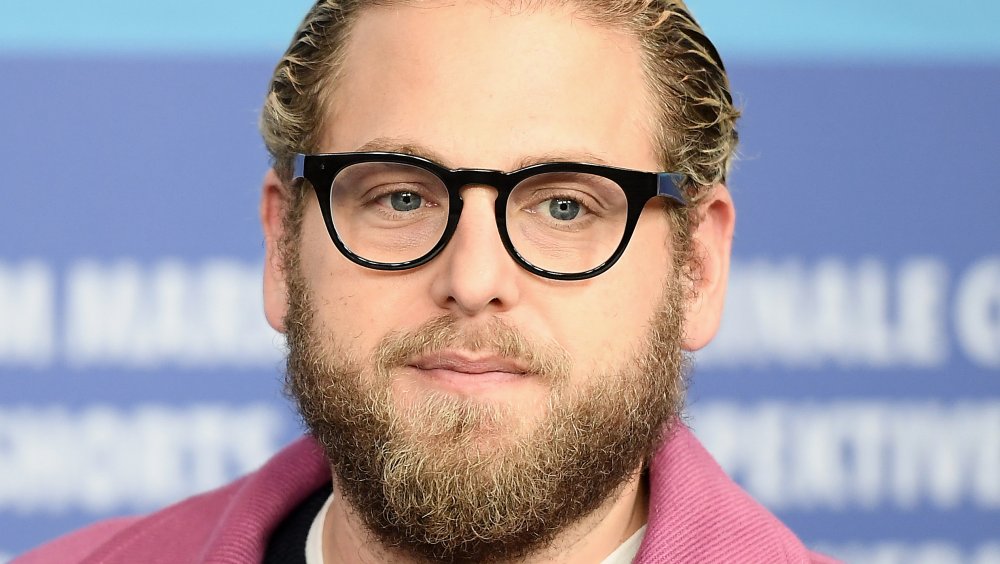 Matthias Nareyek/Getty Images
Farrell is a skilled and versatile actor who will doubtless have plenty to bring to the role of Cobblepot, but many Bat-fans are still lamenting the loss of the actor who was widely considered to be the first choice of studio Warner Bros. to tackle the role: Jonah Hill, who has demonstrated formidable dramatic chops in flicks like The Wolf of Wall Street and Moneyball. While we can hardly argue that Hill would've been a bad choice, it's been reported that his negotiations with the studio hit a snag that simply couldn't be overcome.
Namely, Hill apparently wanted just a ton of money. While the actor was in the middle of negotiations with Warner Bros. back in September of 2019, Variety film reporter Justin Kroll leaked a few details of said negotiations on Twitter. Hill's alleged asking price to join the cast of The Batman: $10 million, not unheard of for an actor of his caliber in a major tentpole picture, but still more than the studio was willing to pony up.
Kroll also noted that Pattinson "isn't making half that" for leading the film, so the decision to fill the role of the Penguin with someone who was willing to work a bit cheaper is more than understandable. Still, fans are likely to wonder what might have been — unless, of course, Farrell turns in an absolutely stellar performance, which is certainly not outside the realm of possibility. Portraying Cobblepot will likely require the actor to dig deep for some over-the-top villainy, and he proven himself to be quite capable of doing that.

What can we expect from Colin Farrell's performance in The Batman?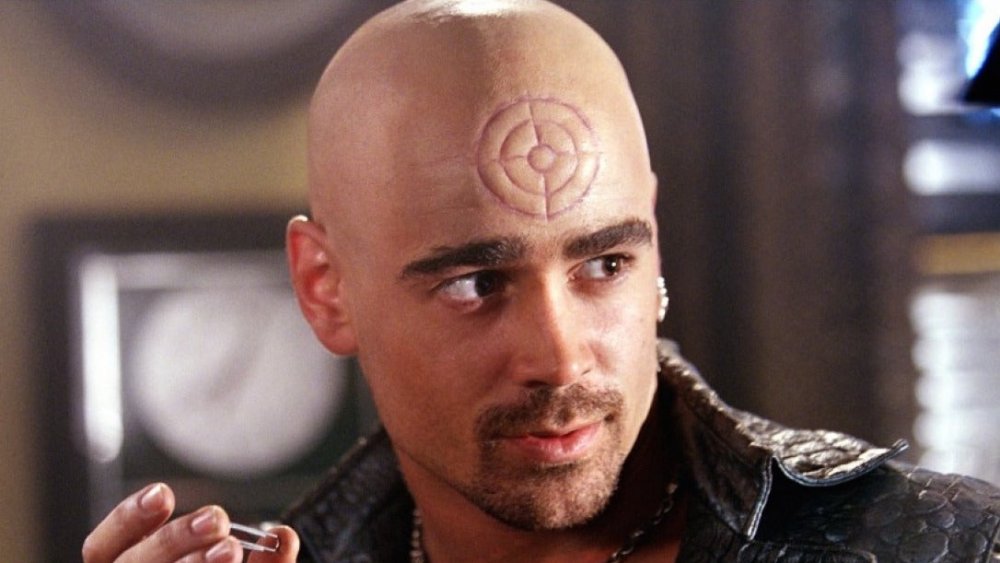 Fox
For evidence of this, look no further than Farrell's other role as a villain in a superhero film: as the psychotic assassin Bullseye in 2003's Daredevil. While the flick suffered from a few writing problems and Ben Affleck was only serviceable in the title role, Farrell's... er, committed performance made him a truly menacing, unpredictable presence. With the possible exception of Michael Clarke Duncan's Kingpin, Farrell was the best thing about the movie (which is not quite as bad as you probably remember it being).
Consider also the 2011 remake of the horror classic Fright Night, in which Farrell portrayed the sinister vampire next door, Jerry Dandridge. While the movie seemed to fly under the radar of fans (who, at that point, were getting pretty damn sick of remakes of iconic '80s horror flicks), it was actually quite well-received; it managed to retain the original's B-movie tone while injecting some contemporary themes, and Farrell's "predatory" performance was singled out for praise by more than a few critics.
For that matter, the man has just straight-up underrated acting chops in general. Joel Schumacher's tense, underrated 2003 thriller Phone Booth should be his calling card; it's basically a one-man show, and one scene in particular (in which Farrell's self-centered jerk of a main character is forced to confess his sins to the psycho keeping him trapped inside a phone booth by way of a sniper rifle) is such an acting tour de force that it elicited spontaneous applause from the flick's crew.
What we're saying here is that we think Farrell will be brilliant, and we can't wait to see his take on a true comics icon. The Batman hits screens on June 25, 2021.