What's The Song In The New Mutants Trailer?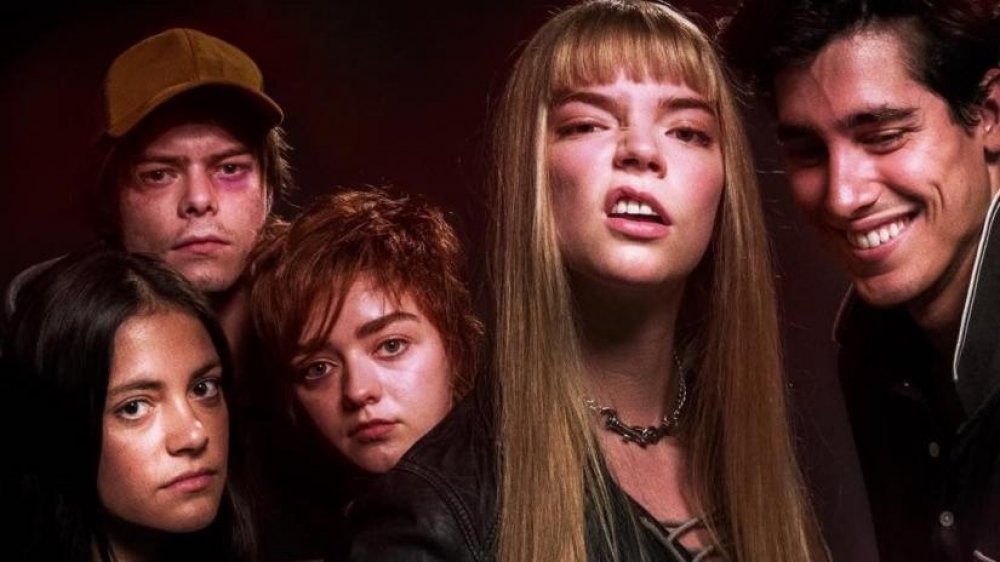 Fox/Disney
20th Century Fox, now a wholly owned subsidiary of the Walt Disney Corporation, has unleashed its latest trailer for The New Mutants, the final belated entry into its X-Men film series. The flick will soon arrive in theaters after an extremely troubled, two-and-a-half year post-production process; at several points, observers believed that Disney (which acquired Fox in early 2019) would release the flick directly to Hulu, if at all.
Against all odds, though, the new trailer is creepily effective — and it's soundtracked by an eerie tune which you may just have heard before. It's an ethereal, fittingly spooky cover of a classic tune: 1979's "Another Brick in the Wall, Pt. 2," which was a #1 smash hit for one of the top-selling rock bands of all time, Pink Floyd.
The song's lyrics are so minimal that we can (and will) reprint them in their entirety here. They are: "We don't need no education / We don't need no thought control / No dark sarcasm in the classroom / Teacher leave them kids alone / Hey! Teacher! / Leave them kids alone / All in all, you're just / Another brick in the wall."
In the new spot, the flick's five main characters — Dani (Blu Hunt), Rahne (Maisie Williams), Sam (Charlie Heaton), Roberto (Henry Zaga), and Illyana (Anya Taylor-Joy) — are in some kind of institution under the watchful eye of Dr. Cecilia Reyes (Alice Braga). We get several clues, though, that all is not as it seems — and if this song is any indication, these kids will need to find their inner rebels if they ever want to escape.
What could this choice of song mean for New Mutants?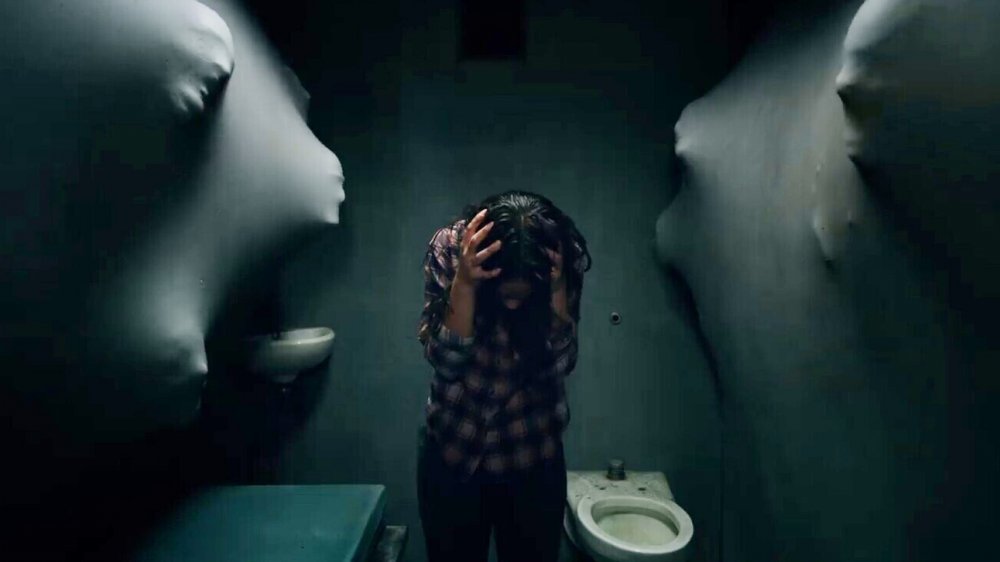 Fox/Disney
In an interview with Mojo magazine in 2009, Pink Floyd lyricist and bassist Roger Waters explained that he wrote the song as a rebuke to the strict boarding school teachers of his childhood, who lorded their authority over their students rather than trying to give them a proper education.
"The education I went through in boys' grammar school in the '50s was very controlling and demanded rebellion," he explained. "The teachers were weak and therefore easy targets. The song is meant to be a rebellion against errant government, against people who have power over you, who are wrong. Then it absolutely demanded that you rebel against that." (via Society of Rock)
Although the trailer for The New Mutants does its best to keep specific plot elements vague, it's easy to see why the tune is a fitting choice. While she seems kindly enough, Dr. Reyes — the resident authority figure — is heavily implied to be hiding something from our five heroes, and her mysterious institution itself is directly accused by Illyana of being a sinister place — a place not of healing, but of detention.
It'd be cool to see this ghostly cover used in the film itself, but its use in the trailer definitely goes a long way toward broadcasting the flick's vibe. Despite all of the production troubles and its status as the last hurrah of a franchise which more or less came to a close with the bummer that was Dark Phoenix, we have high hopes for this one.
The New Mutants hits the big screen on April 3, 2020.