Once Upon A Time In Hollywood Takes Home A Golden Globe For Best Motion Picture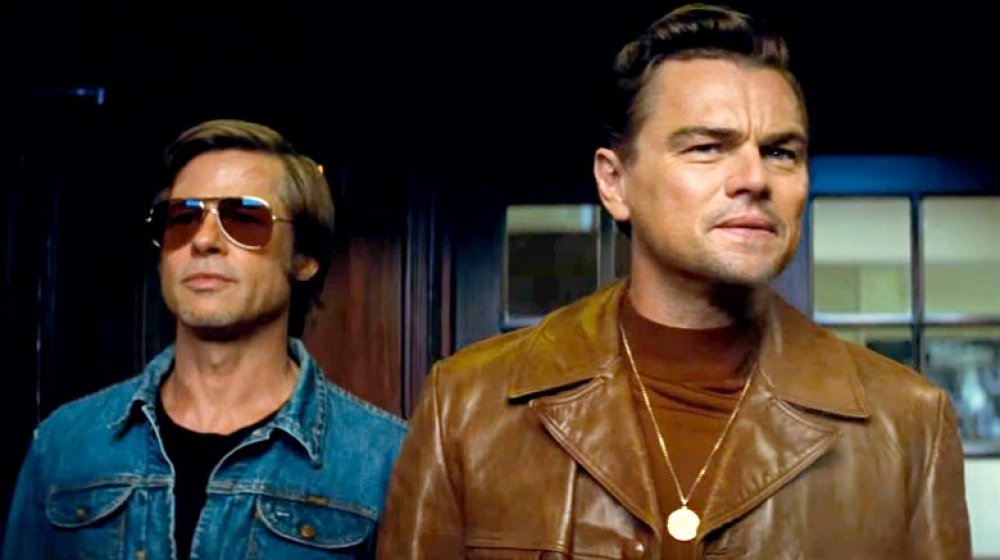 Tarantino has triumphed once again.
At the 2020 Golden Globes, Quentin Tarantino took home the Best Motion Picture — Musical or Comedy award for Once Upon a Time in Hollywood, the story of a fallen Los Angeles movie star and his loyal stuntman who find themselves face to face with some of the era's most notorious murderers.
Starring Leonardo DiCaprio and Brad Pitt as Rick Dalton (an aging Hollywood veteran looking for his next big role) and Cliff Booth (Rick's stuntman and close friend), Once Upon a Time in Hollywood is set in 1969, just before Charles Manson and his murderous clan descend upon Sharon Tate and cruelly take her life. However, Tarantino loves to revise history — after all, in Inglourious Basterds, Hitler met a quick and bloody end at a movie theater — and in this film, Tate, played by Margot Robbie, lives after the Manson killers try to kill Rick and Cliff instead. Thanks to Cliff's trusty dog and Rick's signature flamethrower, the Manson family meets extraordinary and typical Tarantino-style violent ends — but all in all, the movie combines Tarantino's signature style of humor with bloody flair, as well as a strong message about where Hollywood stands back in the 1960s and today. 
Once Upon a Time in Hollywood faced plenty of competition at the 2020 Golden Globes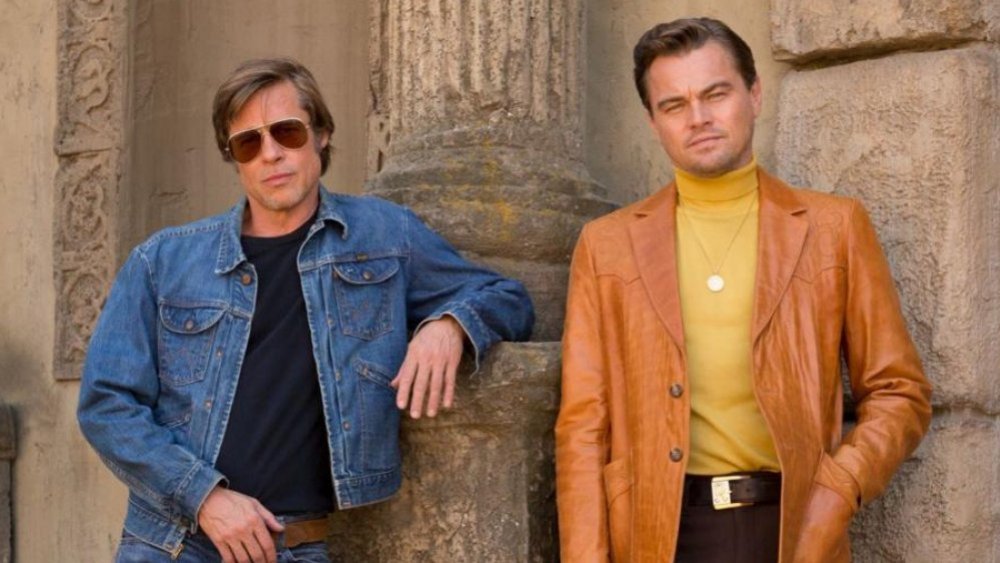 Though Tarantino is a bonafide Hollywood darling and his past features have been honored on high, his Hollywood-set movie faced stiff competition in the Best Motion Picture — Musical or Comedy category. From biopics to murder mysteries to daring period pieces, Once Upon a Time in Hollywood had plenty to overcome to take the top prize.
The Los Angeles set piece found itself vying for the Best Motion Picture win against plenty of quality projects — not the least of which was Rian Johnson's Knives Out, a screwball murder mystery starring Daniel Craig that crushed the box office and earned rave reviews. Beyond that, Once Upon a Time in Hollywood was up against the Elton John biopic Rocketman, the Eddie Murphy comeback story Dolemite is My Name, and Taika Waititi's inexplicable World War II comedy Jojo Rabbit. Ultimately, Tarantino's tale of a changed Hollywood reigned supreme.
So, what does this mean for this year's Academy Awards, which will air on February 9, 2020? Clearly, Tarantino's twisted love letter to Hollywood has a real chance at winning Best Picture — and Pitt, who picked up a surprise trophy during the Golden Globes for Best Supporting Actor in a Musical or Comedy, may take home another shiny golden statue at the upcoming ceremony. Once Upon a Time in Hollywood doesn't feel much like a classic fairy tale, but its happy ending just might still happen.