Taron Egerton Wins Golden Globe For Playing Elton John In Rocketman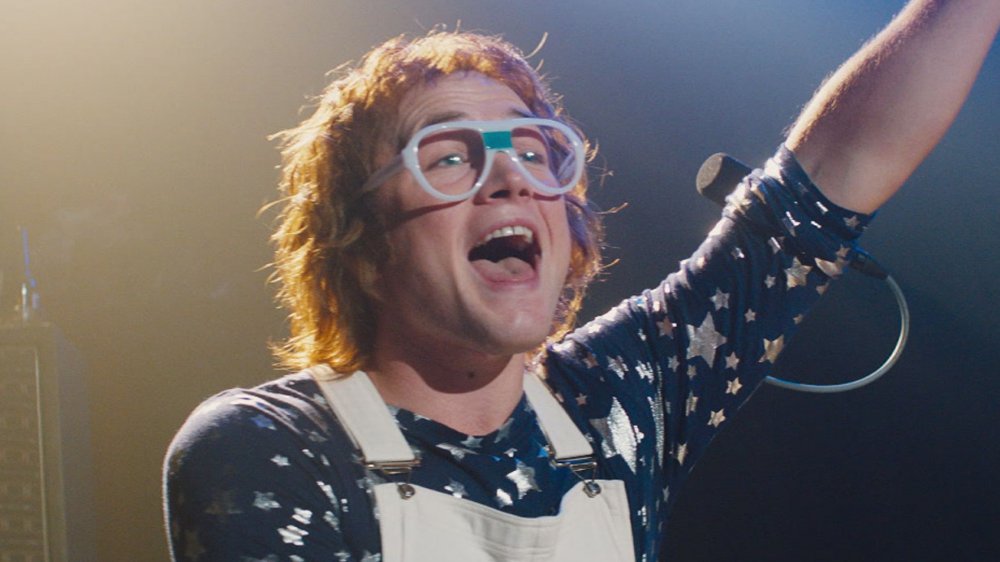 He's a certified rocketman. 
Welsh actor and singer Taron Egerton won big at the 2020 Golden Globe Awards, taking home the trophy for Best Performance by an Actor in a Motion Picture — Musical or Comedy for his performance as music legend Elton John in the Dexter Fletcher-directed biopic Rocketman. 
To turn his first-ever Golden Globe nomination into a win, the 30-year-old actor beat Daniel Craig (Knives Out), Leonardo DiCaprio (Once Upon a Time in Hollywood), Roman Griffin Davis (Jojo Rabbit), and Eddie Murphy (Dolemite is My Name) — whom he referred to as "legitimate icons" in his acceptance speech. 
Egerton used the majority of his time on stage accepting his Best Actor award to thank Elton John, with whom he worked closely for Rocketman and whom he considers a dear friend now. 
"To Elton John, thank you for the music, thank you for living a life less ordinary, and thank you for being my friend," said Egerton, who noted that Rocketman has completely changed his life. "It has been the best experience of my life. I'm so proud of the film. Everyone standing up for Elton and Bernie [Taupin] earlier, it's just such a joyous thing. And we've loved every second."
Taron Egerton gave Rocketman his all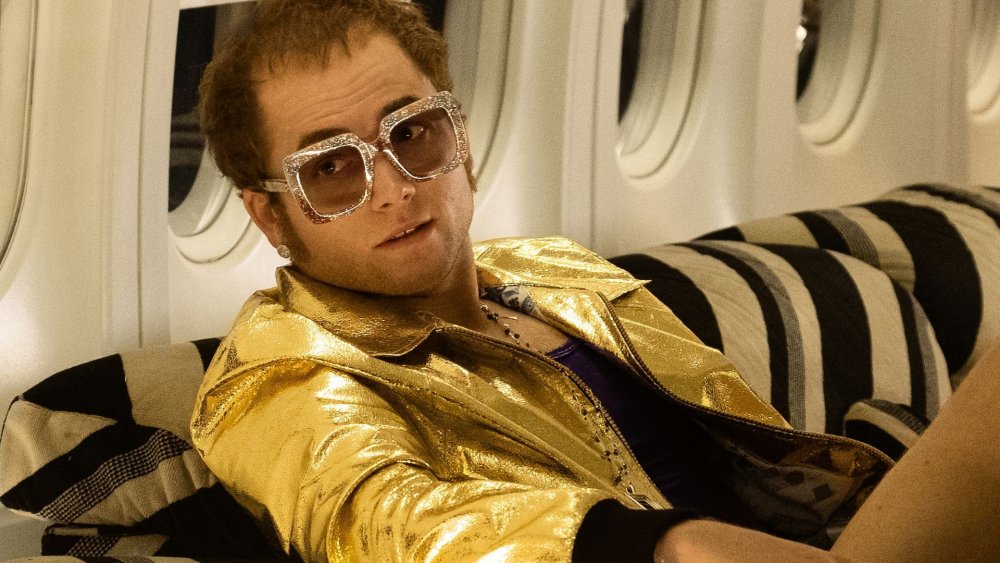 It would be no exaggeration to say that Egerton put his all into capturing the essence of Elton John for Rocketman, and he's been candid about what it was like to prepare for the role and to collaborate with the real-life icon. 
The Hollywood Reporter documented Egerton's Rocketman prep, detailing that the actor underwent months of recording John's songs at Abbey Road Studios, worked with choreographers to memorize dances, and had weeks of fittings for the many costumes he wears in the film. Egerton was also fit with false teeth that would mirror John's gapped-tooth smile, though that was eventually abandoned in favor of painting a gap onto the actor's smile. 
Then there was the task of making Egerton's hair look like John's — particularly in his later years. This, as THR notes, involved dying and thinning Egerton's hair... then shaving his hairline back. "I spent six months last year with my hairline up here. It was just horrible. They had to re-shave it every day," Egerton said of the process. "I looked like Krusty the Clown."
Beyond the visuals, Egerton visited John and his husband David Furnish at their estate to get a better understanding of the living music legend. There, the trio read diary entries John had penned in the early 1970s. As Furnish tells it, "We managed to find Elton's hand-written diaries from 1970 to 1976. And Taron came down one day and sat on the front lawn of our house, on a nice sort of hazy, late spring day and sat by the pond and read them."
That's just a sampling of what Egerton did to embody Elton John on the big screen, and the effort more than paid off. John was so impressed by Egerton's performance, which he previewed during a visit to the Rocketman set, that he couldn't believe it wasn't actually himself he was watching: "I didn't think it was Taron. I thought it was me. That's the highest compliment I can tell you."