Joker's Joaquin Phoenix Wins Golden Globe For Best Actor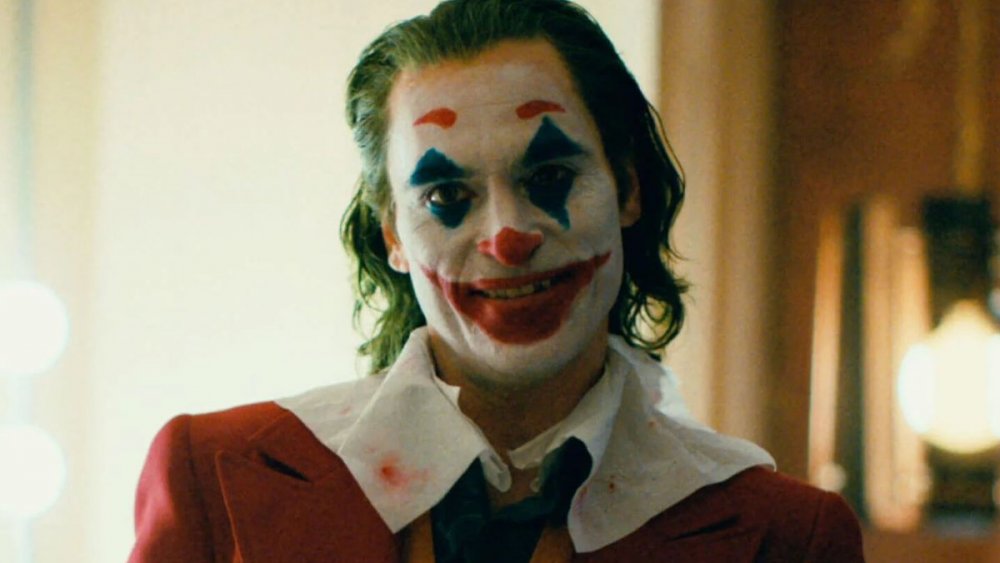 It'd be hard not to put on a happy face after hearing this news. 
At the 2020 Golden Globe Awards, which took place on Sunday, January 5, Joker star Joaquin Phoenix won the statue for Best Performance by an Actor in a Motion Picture — Drama. 
In the movie, directed by The Hangover filmmaker Todd Phillips, Phoenix portrays Arthur Fleck, a man struggling to control his mental health issues and to make a career out of comedy in a cruel and often careless world. The film takes a focused look at Arthur as he grows increasingly scorned and unstable, eventually donning the persona of the Joker: a murderous criminal who incites violence and chaos across Gotham City in the name of righting wrongs and taking a stand against perceived injustices. 
Joker was up for four Golden Globes at this year's ceremony: Best Motion Picture — Drama, which it lost to Sam Mendes' 1917; Best Director — Motion Picture, another accolade that went to Mendes instead; Best Original Score — Motion Picture, which did indeed go to Joker composer Hildur Guðnadóttir; and Best Performance by an Actor in a Motion Picture — Drama, Phoenix's big win.
Joaquin Phoenix sent a message with his Best Actor acceptance speech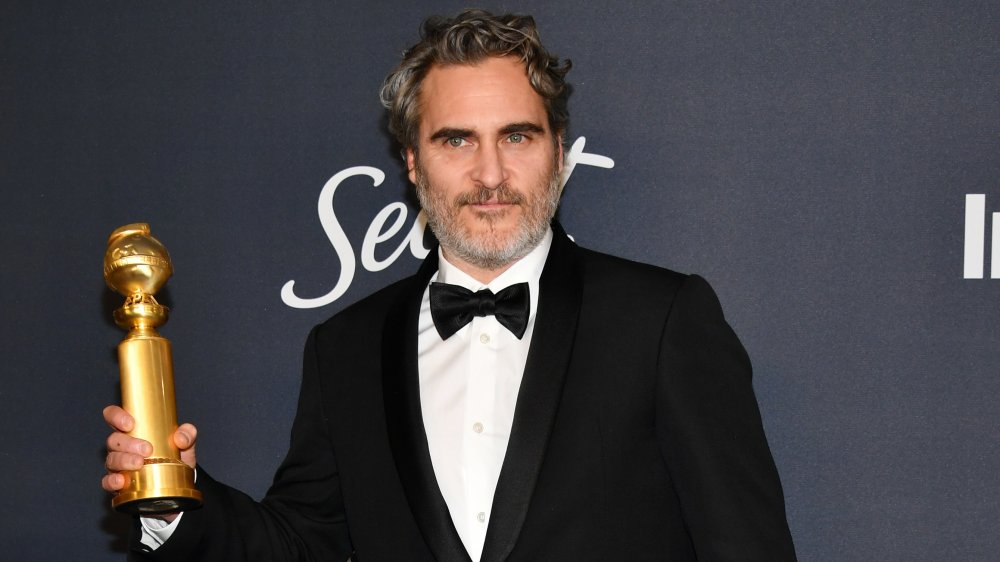 Amy Sussman/Getty Images
Phoenix began his expletive-filled acceptance speech at the 2020 Golden Globes by noting that there was "no f****** competition" between him and his fellow nominees – Christian Bale (Ford v Ferrari), Antonio Banderas (Pain and Glory), Adam Driver (Marriage Story), and Jonathan Pryce (The Two Popes). "I'm your f****** student. I can't believe the beautiful mesmerizing, unique work that you've all done this year, but I really do feel honored to be mentioned with you," the actor said.
He then thanked Joker director Todd Phillips for everything he has done for him: "You convinced me to do this movie and you encouraged me to give everything and be sincere. I cannot believe you put up with me."
From there, Phoenix used his time on stage to make a serious point: that it's incredibly important to address climate change and make a true difference instead of just talking about it, especially as bushfires continue to ravage Australia.
"Contrary to popular belief, I don't want to rock the boat. But the boat is f****** rocked," Phoenix said. "It's really nice that so many people have sent their well wishes to Australia, but we have to do more than that. Hopefully, we can be unified and actually make some changes. It's great to vote, but sometimes we have to take that responsibility on ourselves and make changes and sacrifices in our own lives. We don't have to take private jets to Palm Springs for the awards."
Hopefully by the time the 2020 Academy Awards roll around, people will have taken Phoenix's words to heart — and if he takes the stage again if Joker wins an Oscar, he can use his speech to talk about other important issues.