What Daniel Radcliffe Could Look Like As Marvel's Moon Knight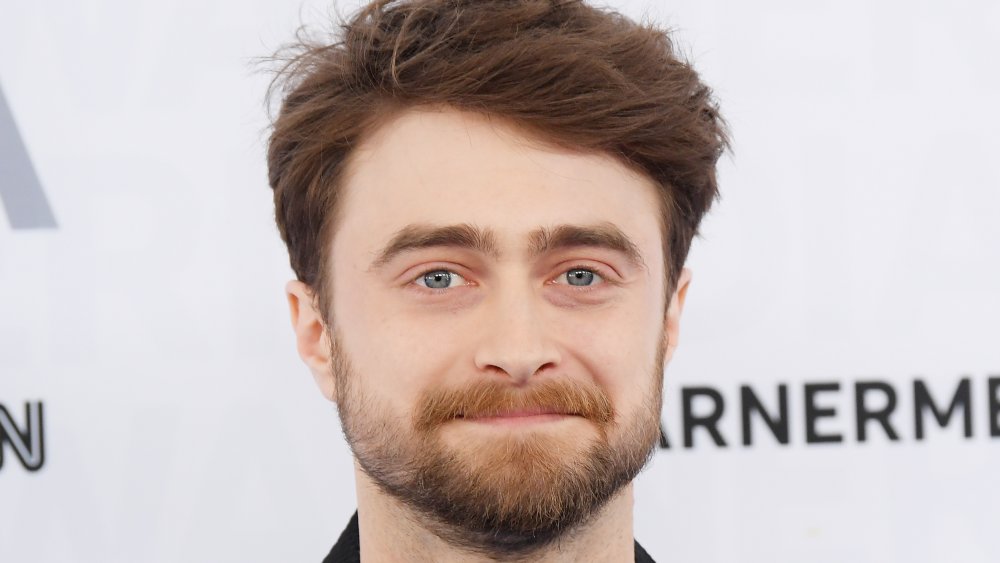 Dimitrios Kambouris/Getty Images
It may be time to get ready for Harry Potter and the Avatar of Vengeance.
The Marvel rumor mill has churned out an interesting nugget: that Daniel Radcliffe, star of the Harry Potter series, is being eyed to play the iconic, unhinged superhero Moon Knight in his upcoming Disney+ limited series. (via CBR) Of course, it didn't take long for one fan and digital artist to envision what this might look like — and we have to say, it might look pretty damn cool.
The rumor originated with freelance journalist and SuperBroMovies writer Daniel Richtman, who asserted in a post to his Patreon page that Radcliffe is one of several actors that Mighty Marvel is eyeing for the role of Moon Knight, AKA Marc Spector. Instagrammer spdrmnkyxxiii responded to the casting rumor with an image that does away with the hero's face mask in favor of depicting the glowering, yellow-eyed visage of Radcliffe peeking out from under his signature hood.
Not bad, right? Just in case you're unaware, Radcliffe has proven himself to be a surprisingly versatile actor since stepping out of the intense Harry Potter spotlight that he was thrust into at around the time he was starting middle school. He's displayed a preference for Gothic-tinged horror, having appeared in the 2012 period shocker The Woman in Black and as Igor in 2015's Victor Frankenstein; he also acquitted himself admirably in 2013's Horns, based on a novel by Joe Hill (the son of Stephen King) and directed by Crawl's Alexandre Aja.
More recently, he starred in the 2018 crime drama Beast of Burden — and in all of these roles, he's displayed a knack for broadcasting a brooding intensity that would serve him well in the role of Spector. In fact, the more we think about it, the more we come to believe that this casting could work out exceptionally well — because Radcliffe is a singularly interesting actor, and Moon Knight is no ordinary superhero.
Who is Moon Knight?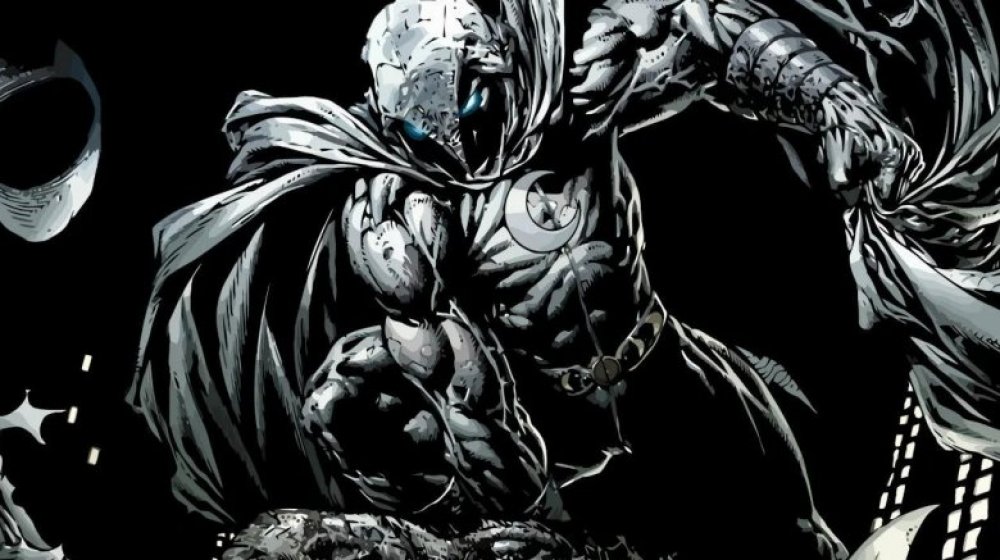 Marvel Comics
Marc Spector was an ex-CIA agent turned high-priced mercenary whose illegal activities made him extremely wealthy. Unfortunately, they also got him mixed up with some unsavory individuals — one of whom, Raoul Bushman, beat the crap out of him and left him for dead when he objected to the looting of an ancient Egyptian ruin during a job.
Spector managed to make his way to the temple of the Egyptian god Khonshu, who spared his life and granted him supernatural abilities in exchange for becoming the god's vengeful avatar on Earth. The experience took a toll on Spector, splintering his psyche — but when he returned to the United States, he took advantage of this condition, using it to create a series of convincing alternate personalities who assisted him in his quest to bring criminals to justice.
One of these was Steven Grant, a millionaire (funded by Spector's ill-gotten gains from his mercenary days) who was his public persona; another was Jake Lockley, a cab driver who served as Spector's eyes and ears on the street. Another, of course, was Moon Knight — a ruthless and brutal vigilante who became the scourge of the underworld.
In his earlier appearances, Moon Knight's super-strength, endurance, and reflexes waxed and waned with the full moon, although this has to an extent been retconned in later years. More interestingly, many of the character's later appearances — particularly the run penned by comics legend Jeff Lemire — posited that Spector never really had any superpowers at all, and that his abilities were bestowed upon him not by a vengeful Egyptian god, but by his own mental illness.
It'll be extremely interesting to see how the Disney+ series handles the character, and to what extent it plays up the possibility that Moon Knight's powers are all in his head. If Marvel is indeed considering Radcliffe for the role, we think it's safe to say that Spector's psychological instability should be a key part of his characterization — which could make for the kind of story that we wouldn't necessarily expect to see fielded by the House of Mouse.
Moon Knight is expected to debut sometime in late 2021 or early 2022. Of course, we'll be keeping our eyes peeled for any and all news concerning all of the upcoming MCU-set Disney+ series, and we'll keep you up to speed.