This Is Why You Recognize Those Eyes In Rise Of Skywalker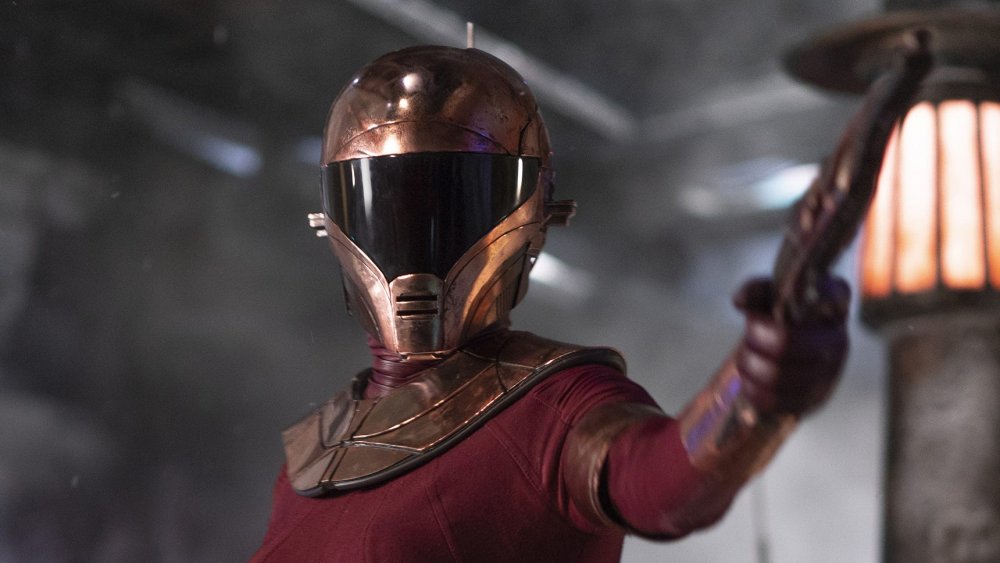 Disney/Lucasfilm
Contains spoilers for The Rise of Skywalker
There was no shortage of well-know faces coming and going in J.J. Abrams' saga-closing Star Wars: The Rise of Skywalker. There was a surprise voice appearance from fan-favorite character Ahsoka Tano from Star Wars: The Clone Wars; welcome appearances from O.G. franchisers Billy Dee Williams, Warwick Davis, Harrison Ford, and the late-great Carrie Fisher; brief glimpses of rising actors, like Killing Eve's Jodie Comer, who played Rey's mother; and even a surprising cameo from famed Star Wars composer John Williams (he was the one-eyed bartender. 
Amid all these appearances, there was one famous face that you probably didn't know you were looking at — because you saw only the character's striking eyes.
The character in question is Zorii Bliss, an old "friend" of Poe Dameron (Oscar Isaac) who helped Rey (Daisy Ridley) and the gang on the Kijimi when they were trying to override C-3P0's (Anthony Daniels) programming to get a vital Sith message translated. Zorii spent the the bulk of her screen time behind a kick-ass gold mask and black visor, so audiences only had her voice to go off when piecing together the person who plays her. That is, until the brief moment she flipped up her visor to flash her piercing blue eyes.
Those eyes belong to the one and only Keri Russell, a prolific TV and film actress who's been in the spotlight for decades. Here's where you've seen Russell — and her peepers — before.
Keri Russell has been working with J.J. Abrams since the early days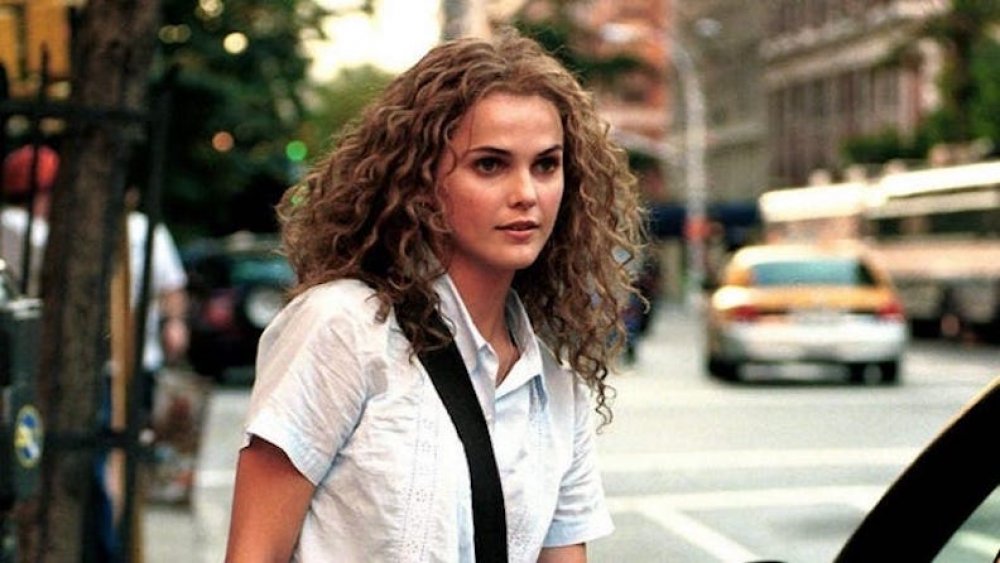 Touchstone Television/Imagine Television
For those of a certain age, the name "Keri Russell" likely triggers a wave of images from the late '90s and on — a few of which probably come in the form of dramatic and/or romantic moments from the television series that made Russell a star back in 1998. The show was the WB hit Felicity, which also helped establish the then up-and-coming writer who co-created it, The Rise of Skywalker director J.J. Abrams. Russell starred as the titular character Felicity Porter, who abandons her plans to study pre-med at Stanford University in favor of following her high school crush Ben Covington, portrayed by Scott Speedman, to school in New York. Felicity ran from September 1998 to May 2002.
Prior to scoring the lead on Felicity, Russell had but a handful of TV credits to her name, as well as an appearance in Disney's ill-advised sequel Honey, I Blew Up the Kid. Though Felicity lasted just four seasons — and survived one of the more ridiculous TV "scandals" in history after Russell cut off her trademark curly hair — the young actress certainly carried the weight of Abrams' romantic college dramedy, so much so that she'd end up taking home a statue as Best Actress in a Television Series, Drama at the 1999 Golden Globes ceremony.
Actor and director have obviously kept in touch over the years, as Abrams was quick to bring Russell on board for a small but vital role opposite Tom Cruise in his franchise-saving 2006 offering Mission: Impossible III. In the three-quel, Russell played Lindsay Harris, the captured agent whom Cruise's Ethan Hunt was trying to save in the film's early moments. While Russell's Lindsay didn't make it out of that rescue mission alive, Abrams was a bit kinder to Zorii Bliss, who somehow escaped from Kijimi before it was decimated by one of the First Order's planet-destroying blasters.
She also played Feeney's niece on Boy meets World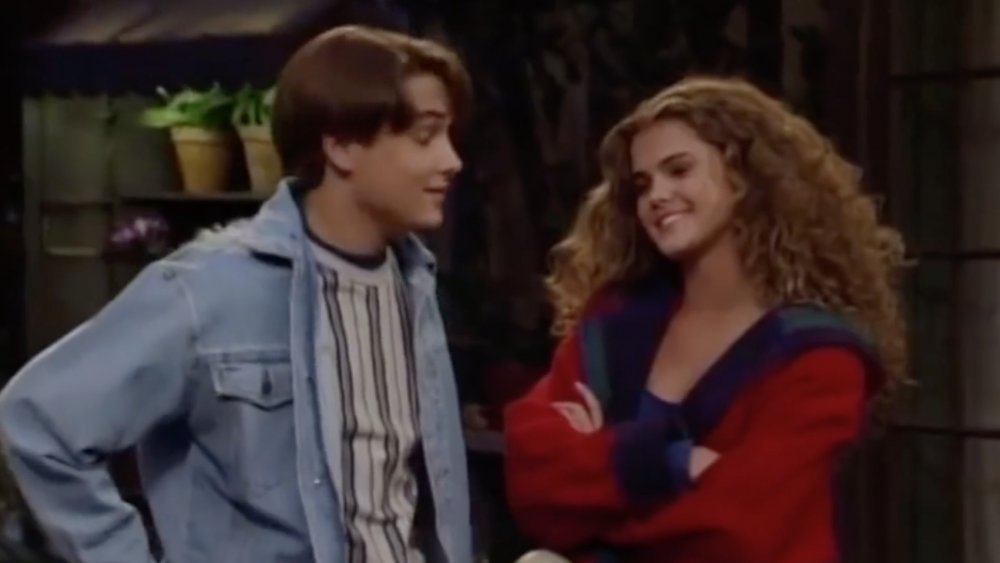 ABC/Touchstone Television
While Felicity was inarguably Keri Russell's big break, she had already turned up on several television series beforehand – Married ... With Children, Malibu Shores, and 7th Heaven among them. She was even a member of the Mickey Mouse Club for two years, starring on the variety TV show for two years from 1991 to 1993. But Russell's first small-screen appearance in a work of fiction came on the '90s coming-of-age classic Boy Meets World. 
Russell joined the cast of Boy Meets World in a season 1 Boy Meets World episode back in 1993. On the episode, Russell appears as Jessica, the teenaged niece of William Daniels' Mr. Feeney — who was neighbor, teacher, and overall confidant to the youngsters on Boy Meets World throughout the series' 158-episode run. While the episode doesn't really bother with fleshing out Russell's character much beyond her would-be romance with the elder Matthews brother Eric (Will Friedle), the role absolutely offered a glimpse at Russell's growing screen presence, and more than helped set her fledgling career on the right path — a path that has now led her to a kickass role in the famed galaxy far, far away for The Rise of Skywalker. 
Keri Russell spied and spied again on The Americans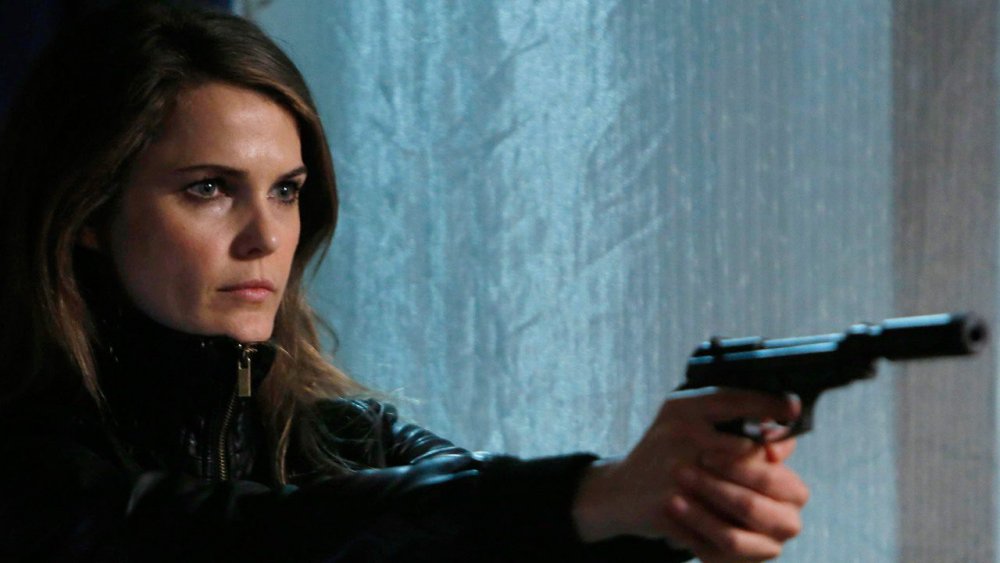 FX
Just over a decade after Felicity left the airwaves, Keri Russell found her way to another critically adored series: an '80s-set Cold War period piece about a seemingly average suburban family — whose heads of household happen to be deep cover operatives for the Soviet Union. 
Simply titled The Americans, the series donned on FX in the winter of 2013, and found Russell engaged in all manner of spy-versus-spy shenanigans while portraying Elizabeth Jennings, the matriarch of the duplicitous Jennings clan. Taut, insightful, and surprisingly humanizing, The Americans was instantly hailed as one of the best on television upon its premiere, and continued FX's trend of delivering first-rate dramatic series. Throughout its six-season run, The Americans was frequently a major player on the awards circuit, even ending its run by taking home the 2018 Golden Globe for Best Television Series — Drama. The Americans is also widely regarded as one of the best TV series of the past decade, and remains the very definition of "must-see television."
Keri Russell served up the sweetest pies in Waitress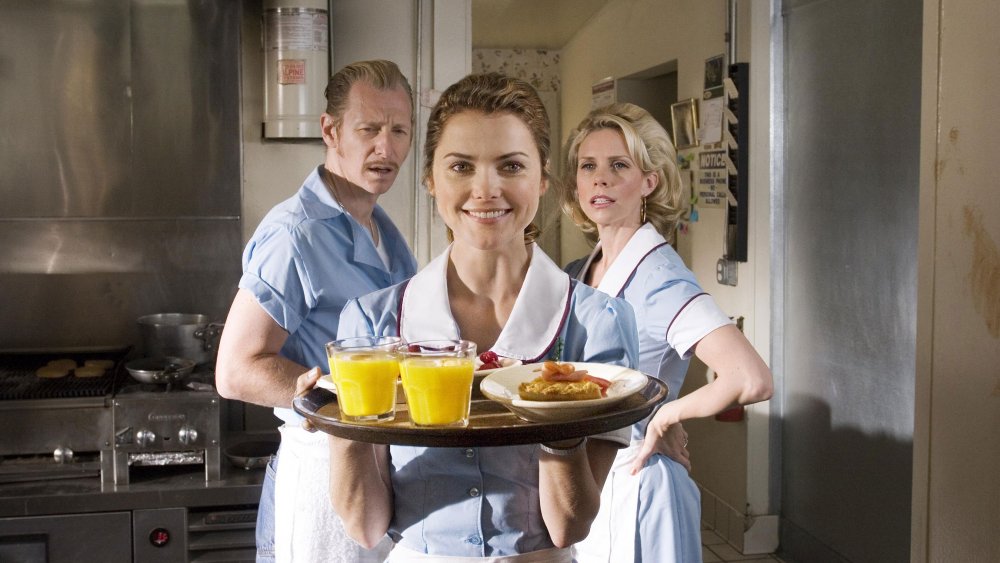 Fox Searchlight
Though Keri Russell has continued to find success on the small screen throughout her career — even landing another main role on the short-lived series Running Wilde — she's held less of a presence on the big screen. Her biggest film role to date — and one of the finest moments of her career overall — came with the late Adrienne Shelley's heartwarming romantic dramedy Waitress, released in 2007.
Set in a small southern town, Waitress finds Russell portraying Jenna, a charming young diner employee (and world-class baker) who's desperate to break free from the confines of a miserable marriage to her no-good husband Earl (Jeremy Sisto). Sadly, Jenna's escape plan gets a bit complicated when she finds herself pregnant with Earl's baby, and thus potentially trapped in a loveless marriage forever and always. Jenna's life gets brighter when she sparks up a romance with the new doctor in town (Nathan Fillion), but Waitress' delicate narrative does get a whole lot trickier along the way.
Heartfelt, wildly romantic, and wickedly insightful, Waitress is smarter and funnier than your average romantic comedy, and goes down smoother than a slice of Jenna's signature Strawberry Oasis Pie — thanks in large part to captivatingly charismatic work from Russell, and an equally entrancing turn from Fillion (who really should feature in more romantic comedies).
Keri Russell saw the good in simian kind in Dawn of the Planet of the Apes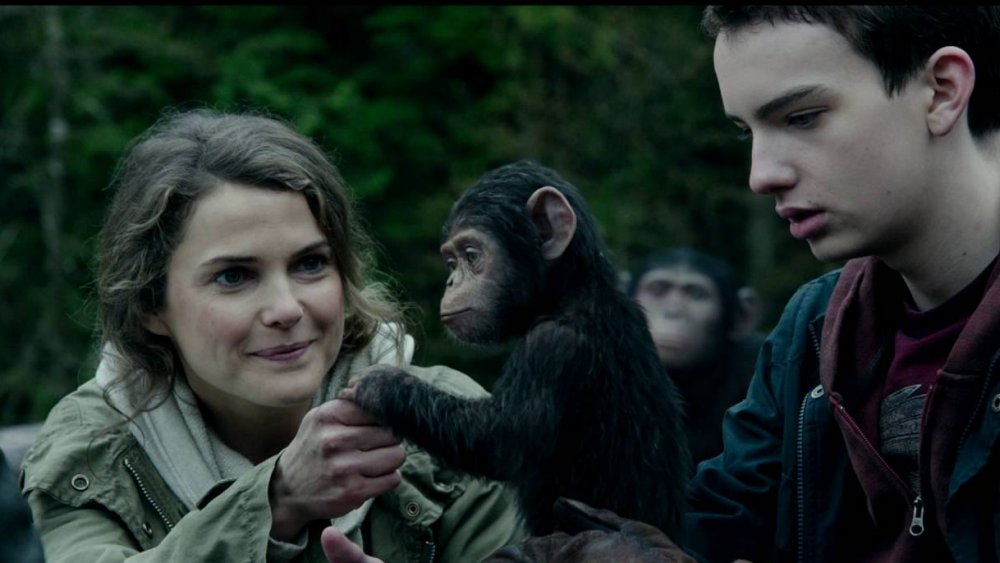 20th Century Fox
While J.J. Abrams has continued to sign Keri Russell up for big-budget projects since Felicity, Russell also jumped at the chance to re-team with the series' other co-creator (and longtime Abrams collaborator) Matt Reeves. He directed the Bad Robot-produced classic Cloverfield back in 2009, and is currently at the helm of the Robert Pattinson-starring Dark Knight reboot The Batman. In between those projects, Reeves also found time to deliver a couple of tentpole features: 2014's Dawn of the Planet of the Apes, and its lauded 2017 follow-up War for the Planet of the Apes.
For her part, Keri Russell featured prominently in Dawn of the Planet of the Apes. She portrayed played Ellie — the former CDC nurse who saves the life of Caesar's (Andy Serkis) beloved wife Cornelia (Judy Greer) before eventually patching up Ceasar himself ahead of his brutal final showdown with Koba (Toby Kebbell). While Ellie was too often relegated to the background of Dawn of the Planet of the Apes, Russell still managed to make a three-dimensional character of her — one whose unflinching compassion and vast intellect resonate through several key moments of the film as she and her family begin to understand the boundless soul of simian-kind.