What The Rotten Tomatoes Reviews Are Saying About The Rise Of Skywalker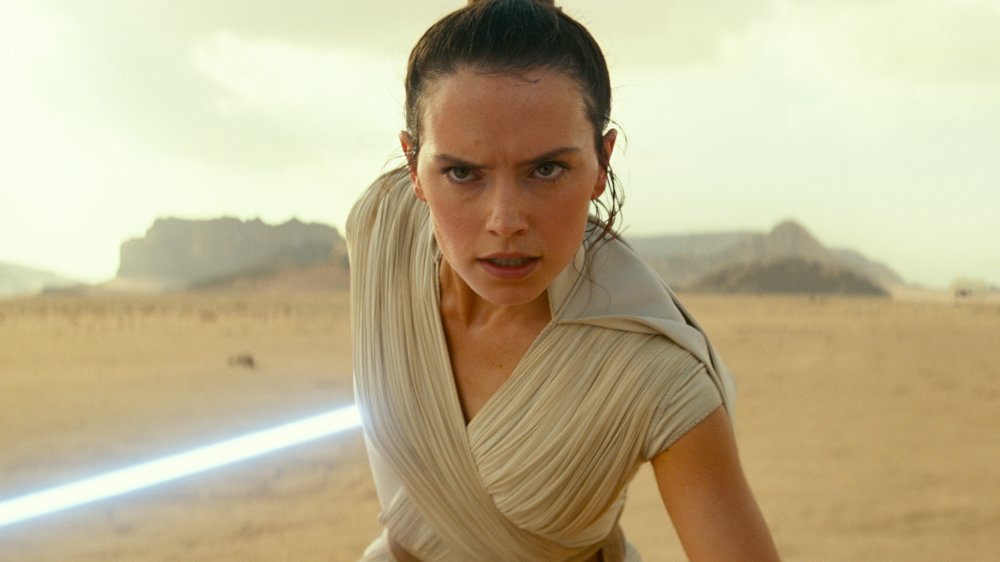 The final word in the Skywalker saga has been spoken — and critics have officially let their responses to that word ring throughout the galaxy far, far away and the one close to home.
Following the world premiere of Star Wars: The Rise of Skywalker on Monday, December 16, Disney and Lucasfilm lifted the embargo for reviews of the film on Wednesday, December 18. First reactions to The Rise of Skywalker, posted to social media and including nothing that resembled even a whiff of a spoiler, were mostly positive but clearly mixed — with some critics feeling that the ninth episode of the Star Wars franchise was a near-perfect finale, and others walking out of the premiere screening feeling overwhelmed, confused, and even flat-out disappointed. 
It's difficult to gauge a critical consensus from early reactions alone — there's only so much you can say in 280 characters at a time on Twitter, after all. Thus, it's time to dive into the full-length reviews for The Rise of Skywalker to see how critics truly feel about what director and co-writer J.J. Abrams did with the stories of Force-sensitive fighter Rey (Daisy Ridley), the dark-sided Supreme Leader of the First Order Kylo Ren (Adam Driver), the already-fallen Luke Skywalker (Mark Hamill) and his twin sister Leia Organa (the late Carrie Fisher), and the ragtag group of Resistance members Finn (John Boyega), Poe Dameron (John Boyega), Chewbacca (Joonas Suotamo), and Rose Tico (Kelly Marie Tran).
Here's what the Rotten Tomatoes reviews are saying about The Rise of Skywalker — and be warned, there may be mild spoilers ahead.
For some critics, The Rise of Skywalker "panders wildly," plays it safe, and disappoints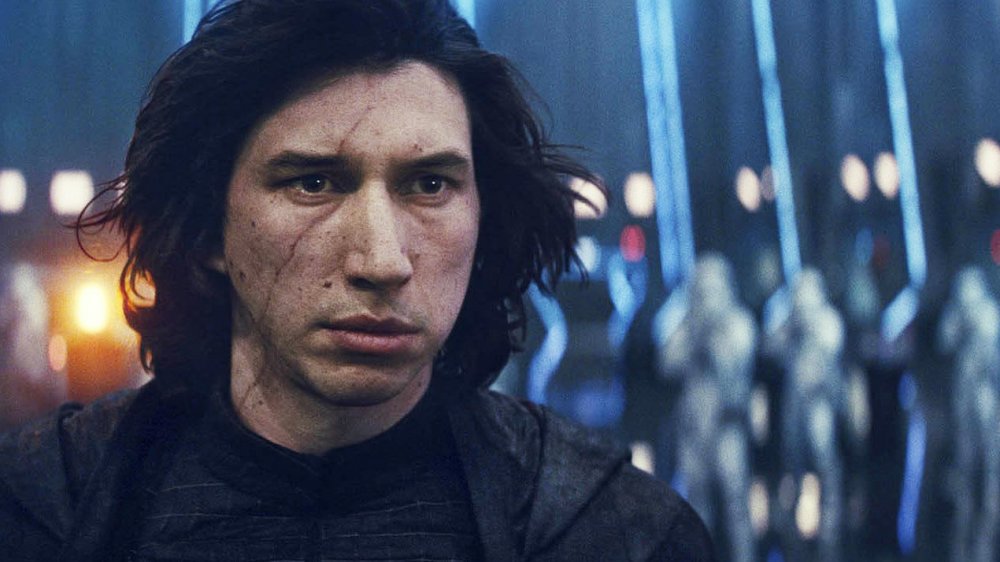 Let's start off with the less heartwarming, more genuinely critical reviews of The Rise of Skywalker, shall we?
Of the reviews logged onto Rotten Tomatoes that register as "Rotten" — that is, ones accompanied by ratings below 60 percent — a large portion of them take issue with the general feeling of forced wish-granting woven throughout the film. This is to say that many critics were displeased by the fact that The Rise of Skywalker feels like it's pandering to the audience — including people who were angry with the events of writer-director Rian Johnson's The Last Jedi, a daring Star Wars installment that divided fans and caused them to bicker with one another for the past two years.
Michael O'Sullivan of The Washington Post was one of a number of critics conflicted over the fan service crammed into The Rise of Skywalker, arguing that the film "panders wildly" and concludes the Skywalker saga "with a story that delivers to the faithful exactly the movie they wanted" — which may or may not be a good thing. He wrote in his review, "Everybody wants a happy ending. But that doesn't mean that we should always get the one we want. It's fine, if also cliche, to be reminded that good will triumph over evil. But it would make for a deeper and more powerful lesson — one that, after nine movies, might leave a lasting dent in the heart — if the hero actually had to give up something, or someone, that didn't feel like a tiniest bit of a cop-out." O'Sullivan gave The Rise of Skywalker two stars out of five.
The Film Stage critic Michael Raup wrote that The Rise of Skywalker is the antithesis to The Last Jedi, in that it doesn't take many risks and undoes a lot of what preceded it. "With noted disappointment and little surprise, J.J. Abrams' finale doesn't just directly refute many of the ideas of its predecessor–its brand of nostalgia also feels more brazenly pandering than heartfelt [...] A direct contradiction to Johnson's repeated mantra of letting old things die, this ninth and final film in the series is wholly about the desire to uncover the past to unlock one's true identity and honor the generations and iconic characters that came before," argued Raup. "By lacking a sense of vision in embracing what came before and ignoring the recently laid path for where this story could go, The Rise of Skywalker is not only a disappointing end to this saga–it's also an ill-fated harbinger for Disney's future in storytelling."
Other critics agreed with Raup's point that The Rise of Skywalker plays it safe and doesn't take the risks that it could have — decisions that many feel are to the film's detriment. 
USA Today's Brian Truitt, who gave The Rise of Skywalker two-and-a-half stars out of four, wrote in his review, "It's impressively ambitious, though great new personalities and fresh storytelling suffer for the sake of fan service [...] Some of the liberties Rian Johnson's Last Jedi took with the nostalgic Star Wars status quo are rethought here, so get ready for a disturbance in the fandom. The result is an uneven third trilogy that feels like they've been flying by the seat of their pants in an X-wing [...] After paying homage to everything that came before, this Star Wars ending is a too-safe landing of a massive pop-culture starship, and a spectacular finale that misses a chance to forge something special."
Over at Slate, Sam Adams wrote that Abrams attempted to "make a movie no one would hate" instead of one that some might love, resulting in a film that's only satisfying because it's been "force-fed" to viewers. He added, "The haste with which The Rise of Skywalker rushes to undo its predecessor is almost comical at first, at least before its capitulation to the franchise's most toxic fans turns outright contemptible."
Stephanie Zacharek at TIME Magazine felt similarly, writing, "This overloaded finale, directed by J.J. Abrams, is for everybody and nobody, a movie that's sometimes reasonably entertaining but that mostly feels reverse-engineered to ensure that the feathers of the Star Wars purists remain unruffled. In its anxiety not to offend, it comes off more like fanfiction than the creation of actual professional filmmakers. A bot would be able to pull off a more surprising movie."
Giving the film a 50 percent score, Slashfilm's Chris Evangelista wrote that The Rise of Skywalker is disappointing and lifeless: "As the story draws to its big, loud climax, and one fan-service moment after another arises, you begin to get the sense that Abrams is just checking off boxes and fulfilling a quota. There's no spark; no joy; no life. If this truly is the end of the Skywalker Saga, what an ignoble end it is."
The Rise of Skywalker is messy, some critics say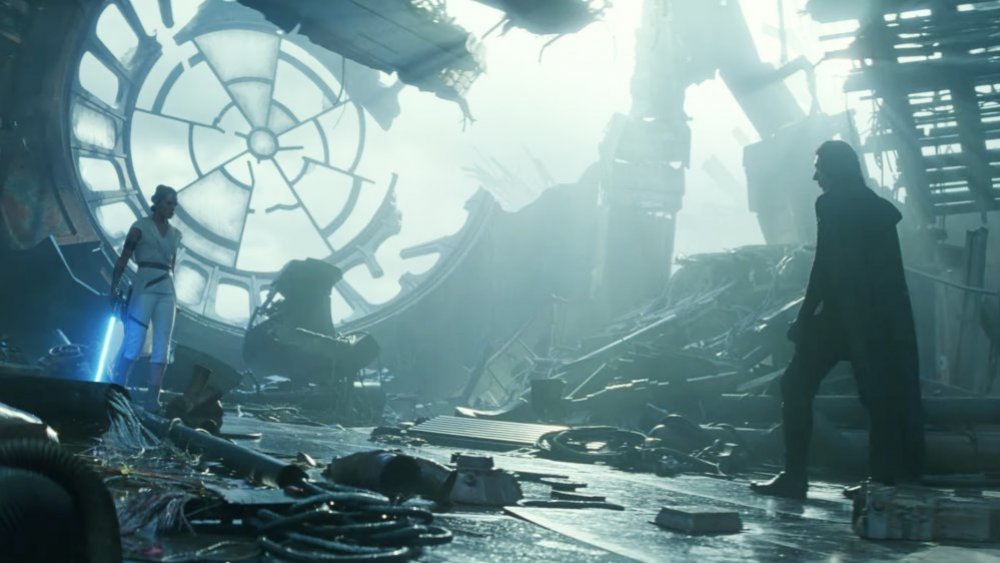 In other less-than-great reviews of The Rise of Skywalker, a common gripe was that the film comes across confused and messy.
"There seems to have been absolutely no road map as to what these movies were going to be, and it shows," Dan Murrell of Screen Junkies said in his video review of The Rise of Skywalker. 
Meanwhile, Uproxx senior entertainment reporter Mike Ryan argued that the film is perplexing, clumsy, and totally overstuffed: "J.J. Abrams' Star Wars: The Rise of Skywalker is the most convoluted of all the Star Wars movies. It feels like three full movies worth of plot crammed into one film. The stories in the other Star Wars movies, even the Prequels, have a way of bringing a viewer into that world. Star Wars: The Rise of Skywalker never lets us in. It, instead, keeps us at arms length so it can use almost its entire first half as exposition. Just character after character explaining things." 
Ryan also felt that The Rise of Skywalker panders to a certain type of Star Wars fan: "There were times it felt like The Rise of Skywalker was put together by reading angry reddit boards, just throwing in anything a fan might possibly want to see. It really is baffling."
Cinema Blend's Eric Eisenberg wrote that the film's preoccupation with satisfying fans and its apparent aversion to risk-taking were two things that contributed to its messiness: "Instead of further exploring the most fascinating developments from The Last Jedi — many of which were totally set up on a tee — J.J. Abrams decided to play revisionist with Star Wars: The Rise Of Skywalker, and in doing so created a mess." 
He also argued that The Rise of Skywalker is "a Frankenstein's monster of a movie" that's "borderline insulting to those who legitimately appreciate the merits of The Last Jedi, and too chaotic to be seen as satisfying for those open to its revisionist choices — especially after serious reflection." In all, Eisenberg felt let down by The Rise of Skywalker: "It's a disappointing end to what still exists as a mostly good trilogy."
Over at Vanity Fair, Richard Lawson expanded on the points Ryan and Eisenberg brought up, writing in his review, "There doesn't seem to be any real organic idea animating Rise of Skywalker; instead it feels cobbled together from notes stuffed in the suggestion boxes of Reddit and Twitter [...] I don't think Rise of Skywalker is ill-intentioned, exactly [...] but it takes no pleasure in its own existence."
For others, The Rise of Skywalker is an emotional, entertaining conclusion to the Skywalker saga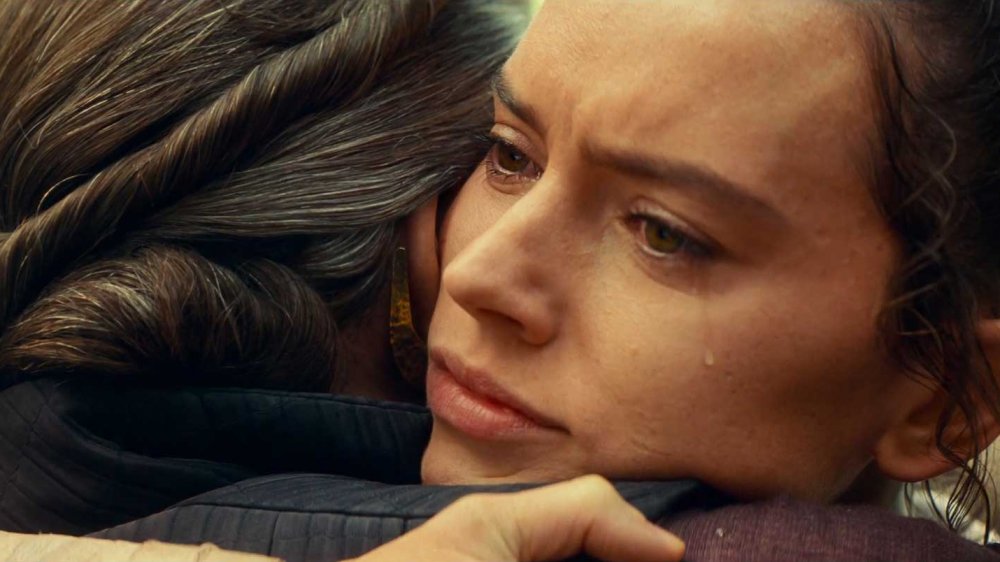 Where there are denouncers, there are rejoicers, and The Rise of Skywalker has plenty of enthusiastic critics rallying behind it — ones who had no trouble giving the film flawless five-out-of-five-star reviews and praising it as a satisfying conclusion to the four-decade-long Star Wars story. 
Jordan Hoffman at The Guardian was one such critic who stamped The Rise of Skywalker with a perfect rating, writing, "The movie snaps together like a jigsaw puzzle, a series of concluding beats that seem inevitable and perfect, and designed to please all parties, so long as you don't dwell on the logic too much."
Newsday's Rafer Guzmán gave the film three out of four stars, and said that main takeaway is that "after more than 40 years, the Star Wars series comes in for a smooth landing."
Richard Roeper at The Chicago-Sun Times had even more kind things to say about The Rise of Skywalker, though he ultimately felt the film was really good but not great: "Featuring a twist and turn and surprise around nearly every corner, The Rise of Skywalker is an action-filled, plot-packed, unabashedly sentimental, cameo-heavy, rousing adventure. The special effects are as fantastic as you'd expect them to be. The performances are earnest and, in some cases, emotionally impactful [...] There are a few moments when it feels as if this movie is trying to satisfy every Star Wars fanatic in the world — but that would be beyond the scope of even the most impressive Jedi mind trick. The Rise of Skywalker rarely comes close to touching greatness, but it's a solid, visually dazzling and warmhearted victory for the Force of quality filmmaking."
Someone who did feel The Rise of Skywalker is capital-F fantastic was The Seattle Times' Soren Andersen, who wrote in part, "Epic it indeed is, full of magnificent set pieces — sprawling space battles and incandescent lightsaber duels — gripping performances and a number of truly stunning surprises."
Patrick Cavanaugh at ComicBook.com acknowledged that The Rise of Skywalker makes a few mistakes, but its positives outweigh its negatives: "In an attempt to deliver a fulfilling conclusion, Abrams gave audiences a number of things, from entirely expected character reveals to major deviations from its predecessors to cameos from fan-favorite characters to impressive action sequences [...] The Rise of Skywalker offers audiences a worthy and, at times exceptional, conclusion to the end of a 40-year journey, though the various missed opportunities will surely stick with some audiences longer than the film's accomplishments."
Digital Spy's Ian Sandwell was noticeably impressed by The Rise of Skywalker, calling it an "emotional, thrilling, and satisfying end to the Skywalker Saga, with plenty of surprises up its sleeve." He continued in his review of the film, "The Rise of Skywalker shines with emotional beats that fans won't forget, as well as crowd-pleasing payoffs that have been decades in the making [...] Given the task that Abrams faced when he returned to the franchise, Star Wars: The Rise of Skywalker is an impressive achievement. It won't please everybody, of course, but there will be plenty who find it ends the Skywalker Saga on a high."
Robbie Collin at The Telegraph UK was also taken by The Rise of Skywalker, and hinted that many others might be as well: "The Rise of Skywalker completes a saga no one sane screenwriter would have dreamt up from scratch, but does so with such pluck and showmanship that the result feels strangely precious."
The Rise of Skywalker isn't perfect — and that's probably okay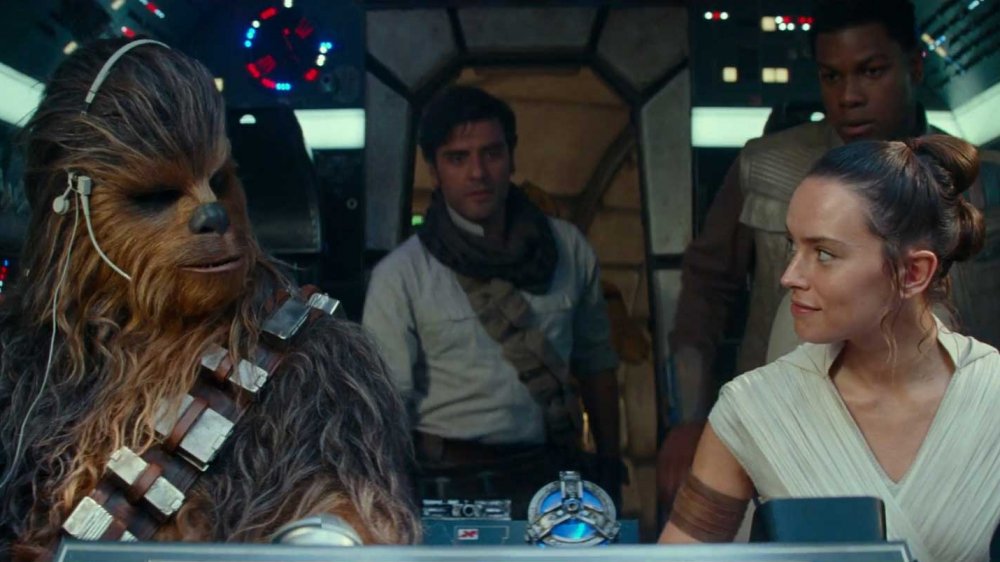 When everything is said and done, when Jakku's sun dips below the horizon, when the Millennium Falcon takes one last ride through open space, The Rise of Skywalker isn't a perfect film that will satisfy everyone. It's impossible to make a film like that — and even the most acclaimed, decorated, high-brow movies have "haters" who think they aren't worthy of celebration or attention. The important thing to remember is that it's pretty wild we live in a world in which people have the technological and financial resources to make movies, and that most everyone has access to a theater in which they can see the fruits of those creatives' labor, even if they aren't that great.
The bottom line is this: some people are going to love The Rise of Skywalker, and some people are going to hate The Rise of Skywalker. No matter which camp you find yourself sitting in when the film opens for Thursday-night previews on December 19, it may be worthwhile to find joy in the fact that a film the size and scope of The Rise of Skywalker got made in the first place, and that you had the chance to see it. Better to have gone to the galaxy far, far away and had just an okay time than to never have gone at all, right?