The Most Dangerous Stunt From The Fast And Furious Series Revealed - Exclusive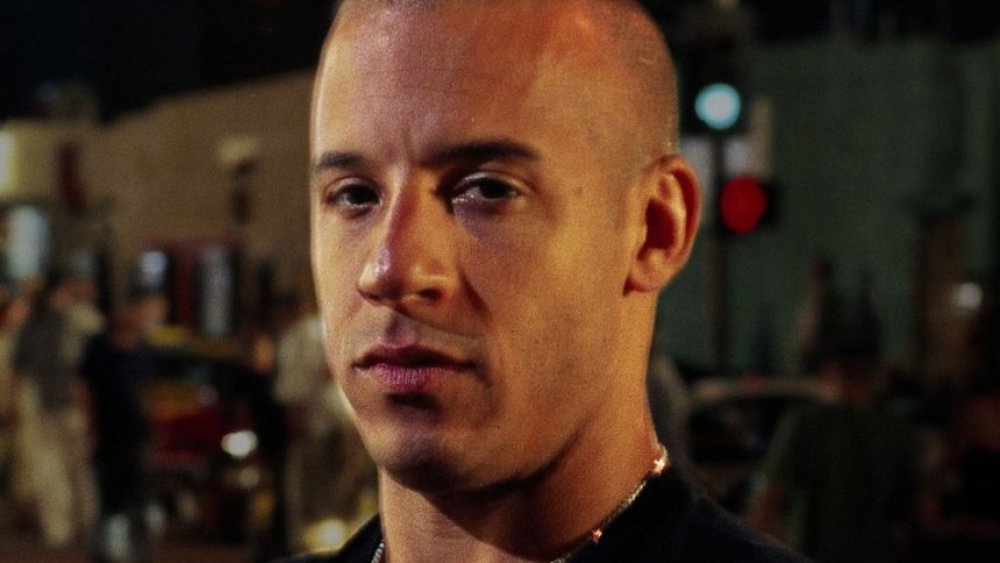 The Fast and Furious franchise is famous for its high-octane car chases and spectacular crashes, but are all of those wild stunts really as dangerous as they look? Absolutely.
Stunt driver and coordinator Robert Nagle, who recently oversaw the thrilling racing scenes in James Mangold's awards-season juggernaut Ford v Ferrari, spoke with Looper in an exclusive interview about his career. In conversation, Nagle shared his most harrowing Fast and Furious experience.
Nagle has been a stunt driver in every main installment in the film series since Fast Five, and didn't mince words when asked to identify his most dangerous stunt: really, it's all pretty precarious. "There's so much going on with some of these," Nagle said. He added that almost everything is inherently unsafe, with "multiple cars... and explosions, pyrotechnics going off around us, there's a whole lot going on and a whole lot that can go wrong very quickly."
Still, when pressed, Nagle singled out one Fast and Furious scene that was especially dangerous: the opening of Fast and Furious 6, which he described as "pretty hairball."
You remember the sequence: Dominic Toretto (Vin Diesel) and Brian O'Conner (Paul Walker) race on a twisty Spanish road in order to get home before Brian's girlfriend, Mia (Jordana Brewster), gives birth. On one side is a sheer rock cliff; on the other, nothing but ocean. The scene was filmed on-location on Tenerife, the largest of the Canary Islands. Nagle was in the camera car filming the action, while Ben Collins, formerly known as the mysterious Stig on Top Gear, and rally car champion Mark Higgins did the actual racing. 
As Nagle went on to explain, the driving wasn't the problem — the road was. "There was this road that they wanted me to go shoot that was deemed too dangerous for the general public to drive on," he stated. "It's got a thousand-foot drop off into the ocean with these little blocks that will probably slow you down just enough so you get a really good view of where you're about to crash."
Not only did Nagle have to navigate the road for the first time at full-speed, but he also had to do it without any practice. While Collins and Higgins had been racing for a week, it was Nagle's first day at work. "Two very top drivers that had been driving this road for the last week and I've got to... chase them down with this camera car. Yeah, it was a little scary," he said. Thankfully, Nagle's a pro: one take, and the scene was done.
Expecting the unexpected is all part of the job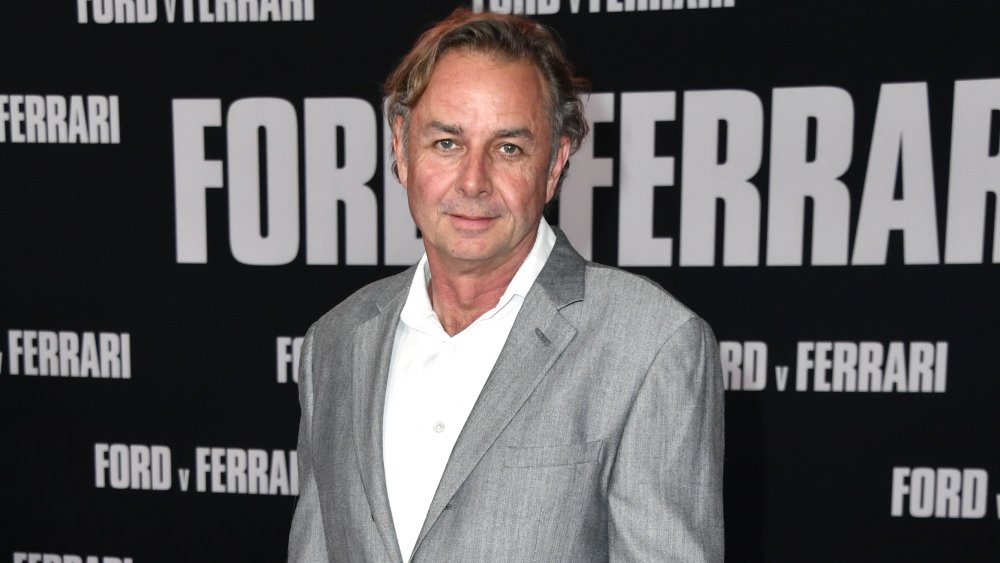 Frazer Harrison/Getty Images
Of course, Nagle has plenty of experience behind the wheel. Before he became a stunt driver, he worked as a racer — though he switched careers when money became too big of a factor. "Going down the back straightaway at 180 miles an hour and you're trying to think about where the next check is coming from... it just takes away from the passion of the sport," Nagle said.
As such, Nagle tends not to worry about whether or not he and his fellow drivers are up to the task — they almost always are. "A lot of the guys I hire have a pretty solid race background, because I know I can put them in any car," he shared.
The real danger, Nagle noted, comes from factors outside of the stunt team's control. Take that Fast and Furious 6 race, for example. "Afterwards I commented to the guys, 'Some really bad potholes on that road,'" Nagle began. "Somebody [said] to me, 'You know, those aren't potholes — those are divots from rocks. They've been falling off the cliff on the other side of you that's a thousand feet up.'" Film shoots are carefully planned, but when nature gets involved, things can get harrowing regardless.
On the other hand, sometimes real-life accidents provide great inspiration for the movies. Ford v Ferrari's most spectacular car crash, which occurs as Christian Bale's Ken Miles completes his very first lap at the 24 Hours of Le Mans, was based on a real-life event. A few years back, Ford v Ferrari's second unit director Darrin Prescott was participating in a celebrity race when another car fell apart right in front of him. As Nagle told it to Looper, "It was a right-hand corner and the car went a little bit wide and dropped the outside wheels into the grass, and that turned the car sideways and shot it back across the track and it hit a concrete wall. [Prescott] was pretty certain he just saw somebody die." Luckily, that wasn't the case, as the other driver was fine.
When it came time for Ford v Ferrari, Nagle and Prescott decided to recreate that crash in the movie. "[Prescott] was like, can we do something with this?" said Nagle. They could and they did — but the final scene isn't there just for thrills, though. It's there to, as Nagle noted, "really drive the point home of how dangerous [Le Mans] is." After all, the wreck comes during the first four minutes of Miles' race – at that point, he still has 24 hours to go.
Robert Nagle has certainly performed dozens of dangerous driving stunts over the course of his professional career, but the opening sequence of Fast and Furious 6 and the crash in his most recent work, Ford v Ferrari, are clear standouts.