What's The Song In The Free Guy Trailer?
The trailer for Shawn Levy's action comedy Free Guy, starring the irrepressible Ryan Reynolds, is finally here. The flick follows the adventures of a video game NPC who one day decides to take a crack at being the hero; it's a premise we've been in love with since it was announced, and the trailer is pretty much everything we could have hoped for.
There are just a ton of fan-service-y, blink-and-you'll-miss-them small details in the Free Guy trailer, not to mention a great deal of ridiculous, over-the-top action and moments that will make you guffaw out loud. But the spot also makes very clever use of a catchy, bouncy tune that you might have had a little bit of trouble putting your finger on, even if it seems like you've heard it a million times before.
There's actually a reason the tune is so tough to pin down. Yes, it was a massive hit, but its sonic backbone had been around long before it burned up the charts — and depending on how old you are, you may very well be more familiar with said backbone than with the song itself. Just what the heck is that song in the Free Guy trailer? The answer is a little trickier than you might think.
The Free Guy trailer gets an assist from Mariah Carey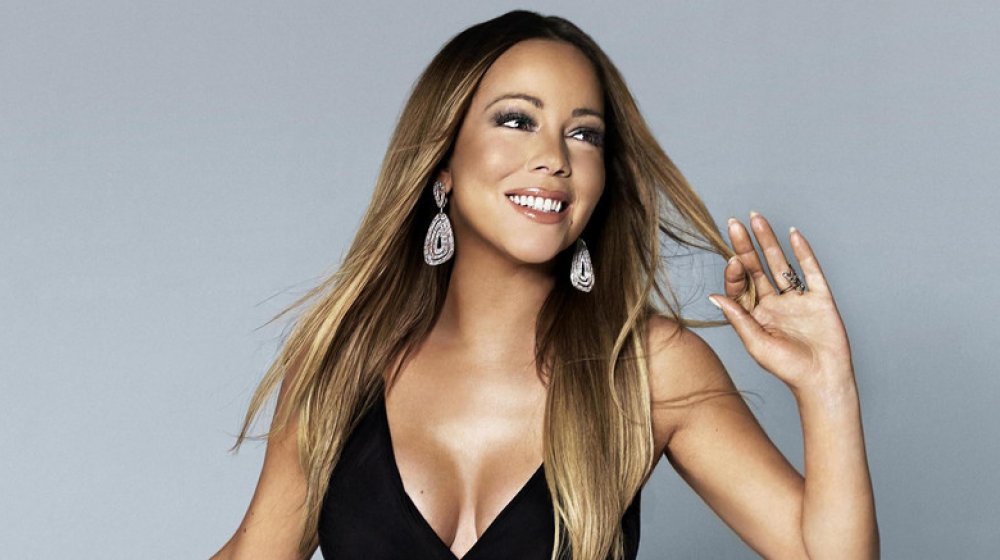 The tune in question is "Fantasy" by Mariah Carey, and it was absolutely ubiquitous in the fall of 1995. It was the lead single from Mariah's fourth album, Daydream, and it was only the second song in history to debut at #1 on the Billboard chart, a position it held for eight weeks. It was so freakin' popular that it spawned a remix featuring a verse from the late, great Wu-Tang Clan rapper ODB (then still known as Ol' Dirty Bastard); this may seem like an odd strategy for the bouncy pop tune, but it actually makes more sense than it might appear on the surface, which we'll get to shortly.
The use of the song in the Free Guy trailer is pretty damn ingenious, if for no other reason than that the sheer bubblegum airiness of it all is a perfect match for the personality of Reynolds' character, and also juxtaposes nicely with the ultra-violent mayhem going on throughout. A close look at its lyrics, though, reveals a chorus that seems to be a pretty apt description for the day-to-day life of our intrepid hero: "There's no beginning and there is no end / Feels like I'm dreaming / But I'm not sleeping."
We could hardly have picked a better tune for the trailer ourselves — unless, of course, we just went to the source of those lyrics and 90% of the tune's instrumentation.
"Fantasy" leaned heavily on a work of "Genius"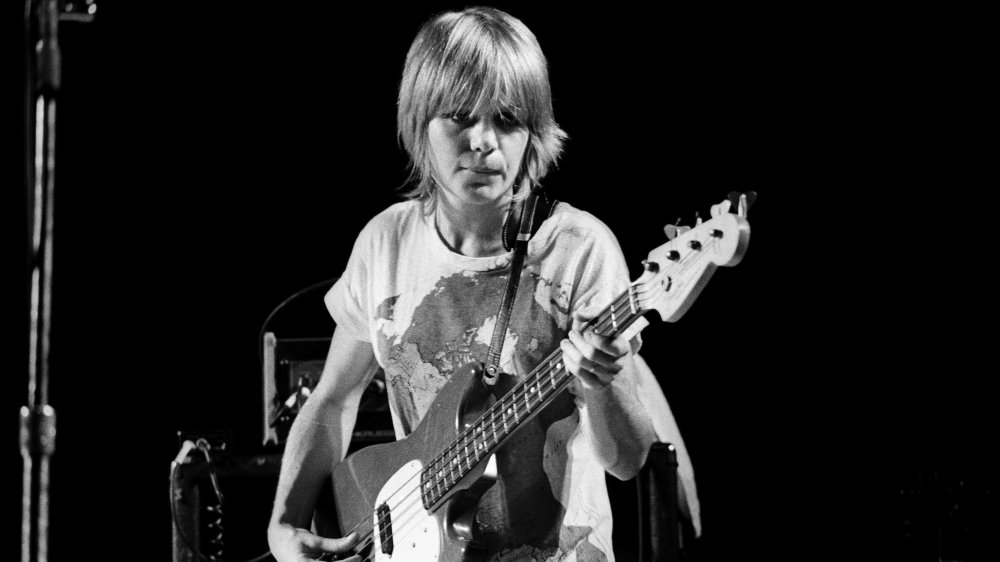 For "Fantasy," Mariah's producer Dave Hall swiped a page from the playbook of Sean "Puff Daddy" Coombs (who, of course, ended up producing the remix). That is to say, he lifted the tune's instrumentation nearly wholesale from another song: 1981's "Genius of Love" by the Tom Tom Club. That band was anchored by the rhythm section of drummer Chris Frantz and bassist/singer Tina Weymouth, a husband and wife team whom you may recognize as having held the same positions in a band of some note called Talking Heads.
Frantz and Weymouth (one of the greatest rock bassists of all time) had a famously contentious relationship with Talking Heads lead singer David Byrne, and they formed Tom Tom Club as a side project in which they could indulge their, er, dancier inclinations. "Genius of Love" spent a goodly amount of time at #1 on Billboard's Disco chart (which, yes, still existed in 1981) before finding a second life as one of the most sampled songs of its era.
Weymouth was a huge fan of the then-burgeoning New York City Hip-Hop scene, and it's safe to say that the love was returned. Before Hall had his way with the track, it appeared in no fewer than 156 compositions, according to the website WhoSampled.com; among them were a few early classics by some absolute legends of rap. 
In 1981 alone, the tune was sampled in "It's Nasty (Genius of Love)" by Grandmaster Flash and the Furious Five, which featured lead MC Melle Mel rapping in French, and "Genius Rap" by Dr. Jeckyll and Mr. Hyde, early signees to the Profile Records label (later the home of Run-D.M.C.). Later artists to employ the sample included such luminaries as Tupac Shakur (in "High Speed"), Busta Rhymes (in "One"), Ice Cube (in "Bop Gun"), and T.I. (in "Down Like That"). The sample also made an appearance in Mark Morrison's 1996 hit "Return of the Mack," which is objectively one of the coolest songs ever recorded.
All of which is to say that if you're not a fan of Mariah Carey, but you still somehow recognized the tune in the Free Guy trailer, now you have an idea as to why. As for us, we love Mariah... we go way back, like babies and pacifiers. (Sorry, we couldn't resist. You'll always be the man, ODB.)