What Hemsworth's Wife Needs Him To Stop Doing While Playing Thor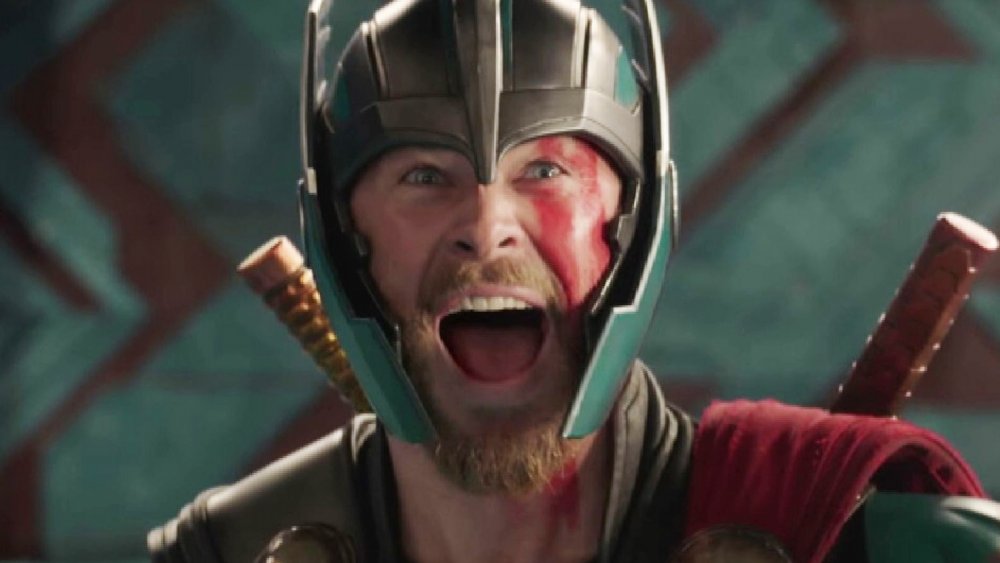 Marvel Studios
Magical flying hammers may make for great weapons in the Marvel Cinematic Universe, but according to Chris Hemsworth's wife, they don't make for great house decor. 
Most actors like to take home a piece of memorabilia from the sets of their films — small props or a piece of clothing to remind them of a special time in their life or an important character they played. If you're the God of Thunder, however, your eyes are firmly affixed on your faithful hammer, Mjolnir. Thor, whom Hemsworth has played in the Marvel Cinematic Universe since the release of Thor in 2011, is known to wield Mjolnir at all times in combat — implementing a deadly swing of it that could knock even the Hulk out of his boots (if the green monster wore any, of course). The enchanted weapon has certainly proven useful on screen, and Hemsworth has apparently taken a huge liking to it in real life, bringing several home with him after wrapping films. 
While the Aussie actor loves having them around, his wife, model and actress Elsa Pataky, has reached her limit on the prop in their home — so much so that she's imposed a strict rule: Hemsworth absolutely has to quit swiping hammers from set. 
"We have five of them from every movie..."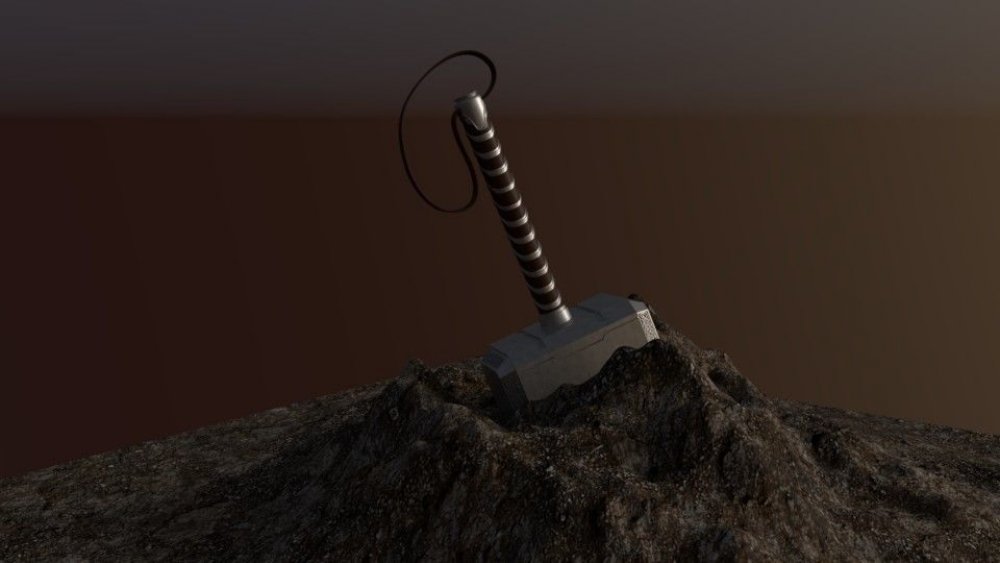 Marvel Studios
Speaking on the Australian radio show Fitzy and Wippa, Pataky shared that her husband has snatched a prop of his character's mystical hammer from the set of every single movie in which he's appeared as Thor — bringing the grand total to five prop Mjolnirs in the Hemsworth home. 
Pataky also explained that she and Hemsworth have regular arguments over where the hammers are and aren't allowed to go in the house: "He always picks the best places in the house, and I'm like, 'It's not going there. We have five of them from every movie we've done, like, seriously, no." 
Some interesting places Hemsworth has wanted to display his stolen-from-set Mjolnirs include the dining room table (as the centerpiece) and the mantel above the fireplace. 
We can't imagine Pataky would have been any happier if her husband brought home Thor's second weapon. Stormbreaker — the giant battle-ax Thor helps forge after his sister Hela (Cate Blanchett) destroys Mjolnir in Thor: Ragnarok — is bigger than the hammer, so here's hoping Pataky hasn't had to find a space for the larger weapon in the house. 
No more hammers in the Hemsworth house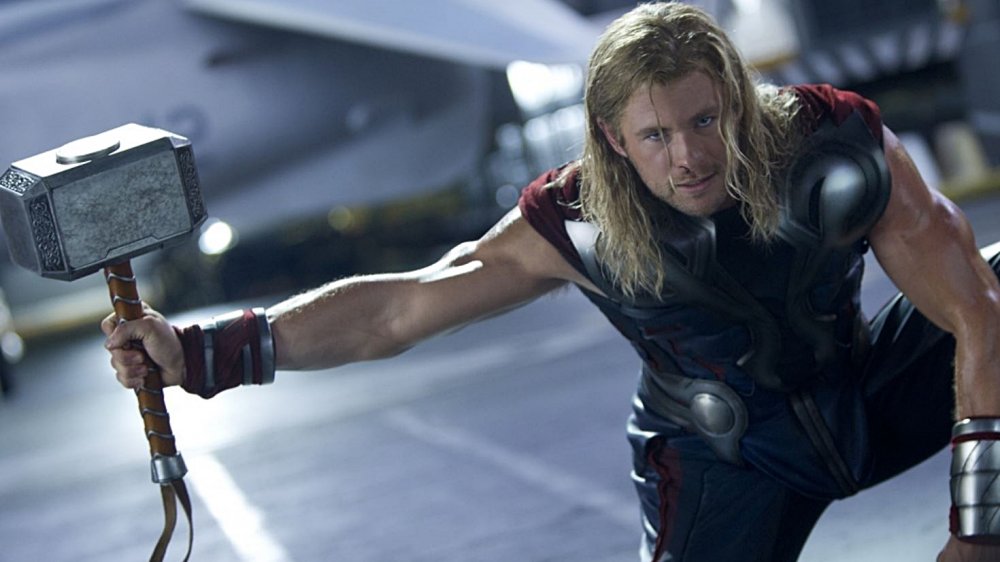 Marvel Studios
Unfortunately for Pataky, there's at least one more opportunity for Hemsworth to bring home a prop hammer, despite her ban on them. Hemsworth is set to appear as Thor again in Thor: Love and Thunder, scheduled for release in November 2021. Though Pataky has put her foot down and warned him not to bring more hammers home, Hemsworth seems like the cheeky type who might want to nab another prop Mjolnir.
Thor: Love and Thunder will see a new hero rise up and obtain the powers of Thor: his former love interest, Jane Foster (played by Natalie Portman), who is set to make a return to the MCU after seemingly quitting for good following 2013's Thor: The Dark World. In the upcoming flick, fans will get to see Jane wield Mjolnir when she becomes the Mighty Thor. Hopefully for Pataky, Portman will be the one taking the hammers home this time around.