Here's How Much Money Robert Downey Jr. Is Making For Dolittle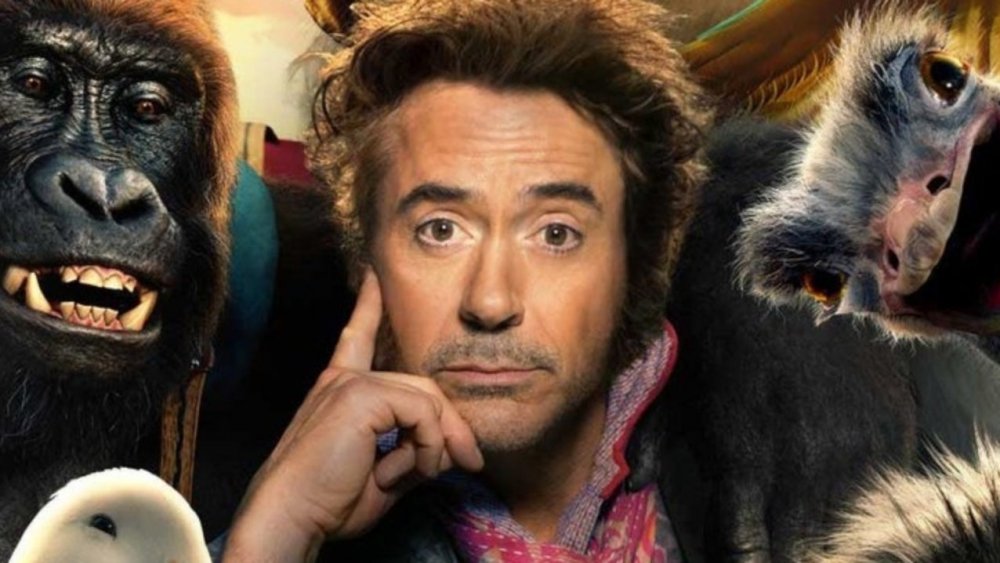 A new take on a classic tale, Dolittle will arrive in theaters on January 17, 2020 — with Robert Downey Jr. portraying the titular mythical doctor first created in 1920 by children's author Hugh Lofting. The film will be the seventh silver-screen adaptation of Doctor Dolittle, following the original 1967 adaptation starring Rex Harrison and Eddie Murphy's successful five-movie run in the role. 
After hitting one of the lowest possible public lows an actor can suffer, battling addiction after a rough childhood and spending time in jail, Downey has undergone a stunning transformation, climbing up to a loftier summit of fame than most of his colleagues to become one of the biggest box office draws in Hollywood — and one of the highest-paid actors of all time. As paychecks for A-listers continue to rise, Downey Jr. is leading the pack, too. 
Now that his time as Iron Man, the highest-profile face of the Marvel Cinematic Universe, is over, Dolittle represents a new chapter for Downey Jr. creatively. But will it mark a substantial dip in compensation? Just how well does it pay to be Robert Downey Jr. these days, even without a comic-book-assisted payday? Here's how much money the actor is making for Dolittle. 
Robert Downey Jr. is making fat stacks for chatting with cats (and other assorted animals)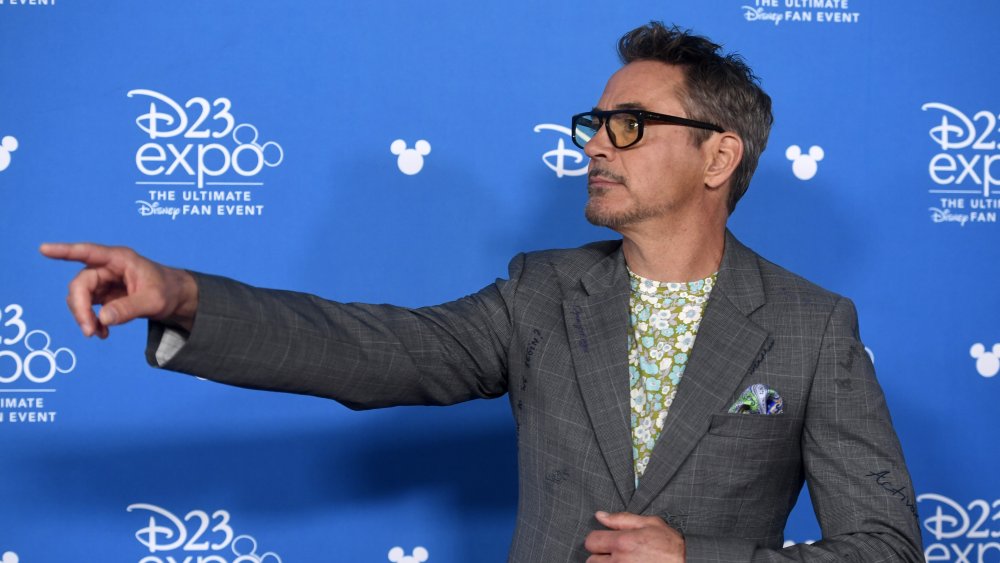 Frazer Harrison/Getty Images
According to Variety, studio Universal Pictures reportedly paid Downey Jr. $20 million for his starring role in Dolittle. 
Time may change that number, however, due to back-end revenue streams and whatever percentage of those profits Downey Jr. negotiated to receive as part of his Dolittle contract. This is a very common arrangement in the acting business: the studio usually pays up front for the labor, deals with other outstanding production costs and evaluates the profit from the film, then pays out more from box office take, and eventually provides actors royalties for home video and streaming revenue. 
Using Avengers: Endgame as an example, Marvel reportedly paid Downey Jr. $20 million up front as well — but after all the accounting was finished for box office revenue, the actor took home an additional $55 million as of July 2019. This likely increased as Endgame continued to rake in cash at the box office, given that the flick ended its run with over $853 million domestically and $2.8 billion worldwide. (In July 2019, when it was reported that Downey Jr. scored another massive check, Endgame had made roughly $700 million.)
It would be shocking if Dolittle even came close to breaking Endgame's worldwide box office record, but as long as the movie comes out in the black, Downey Jr. should receive some more cash after the fact. The fact he's getting another $20 million for a film unattached to pre-existing IP is likely because of Endgame, as the actor's work creates demand and studios often feel the effects of actors leveraging their previous salaries in future negotiations. That said, there's no doubt Downey Jr. will be raking in the cash for the foreseeable future — starting with Dolittle.