You Can Soon Watch Rick And Morty On A Brand-New Streaming Platform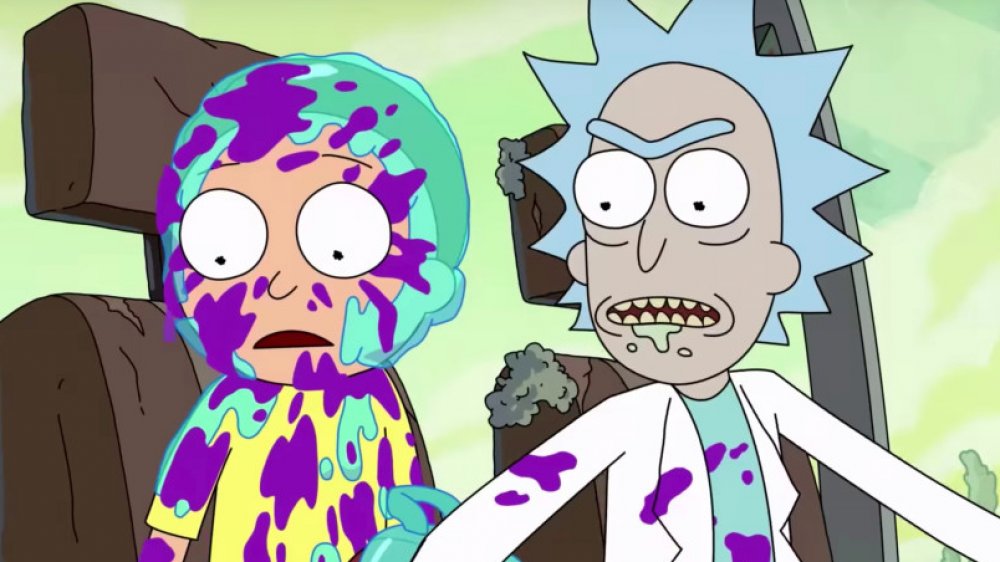 This is the waaayyy the news goes: Rick and Morty is about to get another streaming home.
During WarnerMedia's HBO Max unveiling on Tuesday, October 29, the media company announced that Justin Roiland and Dan Harmon's much-adored adult animated series Rick and Morty will be available to stream on the forthcoming platform HBO Max (via Variety). 
The streamer is set to launch in May 2020, and when it rolls out, subscribers can watch all three previously released seasons of Rick and Morty. New seasons of the series — like the long-awaited fourth one that will premiere on November 10 — will air as normal on Adult Swim, then make the jump to HBO Max at a later date. The deal between Adult Swim and HBO Max accounts for the 70 yet-to-release episodes of Rick and Morty, which the series was awarded in an enormous renewal in May 2018.
Just as good is the news that Rick and Morty isn't leaving its current streaming home, Hulu. Those subscribed to the Disney-owned streamer can get their Rick and Morty fix for the foreseeable future, though if they want to binge-watch the kooky misadventures of the unhinged genius scientist Rick Sanchez and his paranoid grandson Morty Smith (both voiced by Roiland), they'll have to shell out a monthly fee for a subscription to HBO Max. 
The folks at HBO Max are just as excited about scoring streaming rights to Rick and Morty as fans are bound to be about being able to stream the show on a new platform starting next year. Said Kevin Reilly — HBO Max chief content officer and TBS, TNT, and truTV president — of the news, "Rick and Morty exploded onto the scene in 2013 and quickly drew a legion of rabid followers from both critics and young fans. The jokes come fast and frenetically in a smart comedy concoction we are so happy to deliver on HBO Max" (via The Hollywood Reporter).
Rick and Morty isn't the only awesome show headed to HBO Max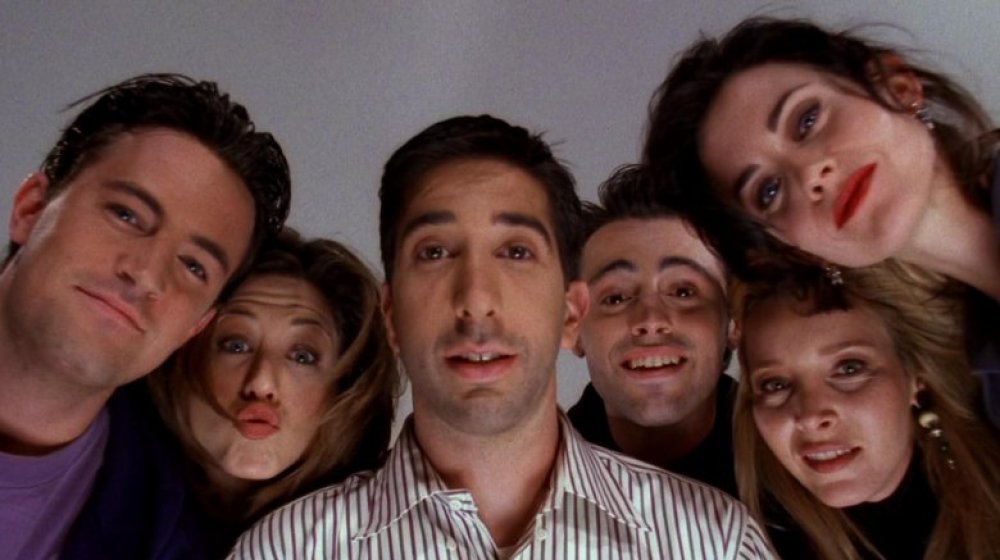 Securing Rick and Morty for streaming moving forward is a huge win for HBO Max, but it's just one of many sizable successes for the burgeoning streamer. The platform will also load onto its library Comedy Central's South Park, the beloved '90s hit Friends, and the recently wrapped sitcom The Big Bang Theory. Plus, HBO Max is going to become the exclusive streaming home for all 21 released Studio Ghibli films, which have never been locked into a streaming site before.
And it isn't just that HBO Max has these established powerhouses in its pocket. At the platform's formal presentation on October 29, WarnerMedia announced that HBO Max is bringing in fresh additions in the form of the upcoming DC Comics series Strange Adventures, a Green Lantern-inspired project, Ridley Scott's new sci-fi show Raised by Wolves, new episodes of Looney Tunes, DC Super Hero High from Elizabeth Banks, Rap Sh*t from comedy queen Issa Rae, the Mindy Kaling-created show College Girls, and five comedy specials that Conan O'Brien has a hand in (it's unclear if he's appearing in them all, though that seem unlikely).
With a strong mix of nostalgic shows, incredible movies, currently airing fan-favorites, and yet-to-release projects worth getting hyped about, HBO Max has solidified itself as a major player in the ever-intensifying streaming wars.