Hocus Pocus Remake In The Works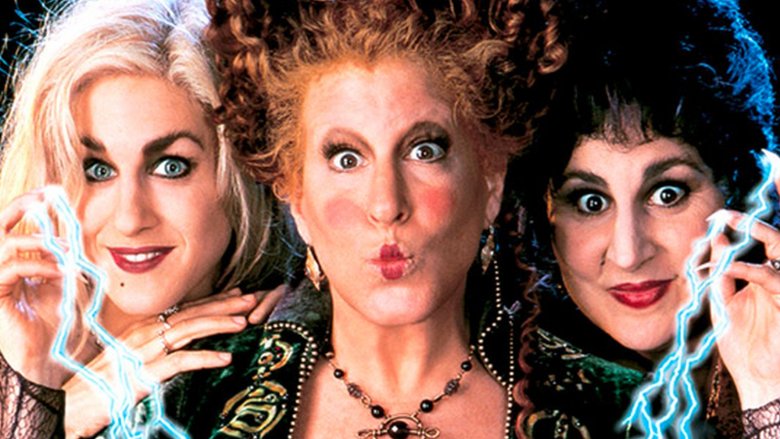 This news isn't all just hocus pocus. Disney Channel has officially announced its plans to remake the cult classic Halloween flick Hocus Pocus as a made-for-TV movie. 
But before you get too giddy over the prospect of a hilariously spooky new take on the old pic, be aware of one major caveat: the original cast won't be involved in the remake, and neither will original director Kenny Ortega. Variety indicates that the updated Hocus Pocus film will have an all-new cast and a fresh filmmaker at the helm. The reimagining will be penned by The Royals writer Scarlett Lacey. Davis Kirschner, who produced the original movie, is on board to executive produce. There is currently no word on potential actors or a possible director as of yet. 
Considered a Halloween cinematic staple, Hocus Pocus tells the tale of a teenager in Salem, Massachusetts who inadvertently resurrects three witches (the Sanderson sisters) as he ventures through an abandoned house with his sister and their friend. Bette Midler starred as the eldest of the Sanderson sisters and the de facto leader, Kathy Najimy played the middle sister Mary Sanderson, and Sarah Jessica Parker took on the role of Sarah Sanderson, the youngest of the bunch. 
Neil Cuthbert and Mick Garris wrote the original Hocus Pocus, based on a story by producer Kirschner and Garris. The film was intended to be a small-screen pic, but studio Walt Disney Pictures decided that the material had enough potential to pull in a dazzling cast and land a theatrical release. When it was finally released in July 1993 (and not October, as some might have expected), it pulled in a middling $39 million and garnered mixed reviews from critics. However, it became a cult hit when it circulated on Disney Channel in the years post-launch. 
Talks of a Hocus Pocus remake have been swirling around Hollywood for years, with one rumor even pinning Saturday Night Live alum Tina Fey as producer of a sequel, though her representative later clarified that the report was inaccurate. Unfortunately, not everyone is pleased to hear that we're finally getting an actual (and not just speculated) Hocus Pocus refresh, as a ton of fans were hoping for a legitimate revival featuring the original cast. 
Here's to hoping whomever Disney ends up tapping for the Hocus Pocus remake will do the characters and the story justice.