How To See Star Wars: The Rise Of Skywalker In Theaters Early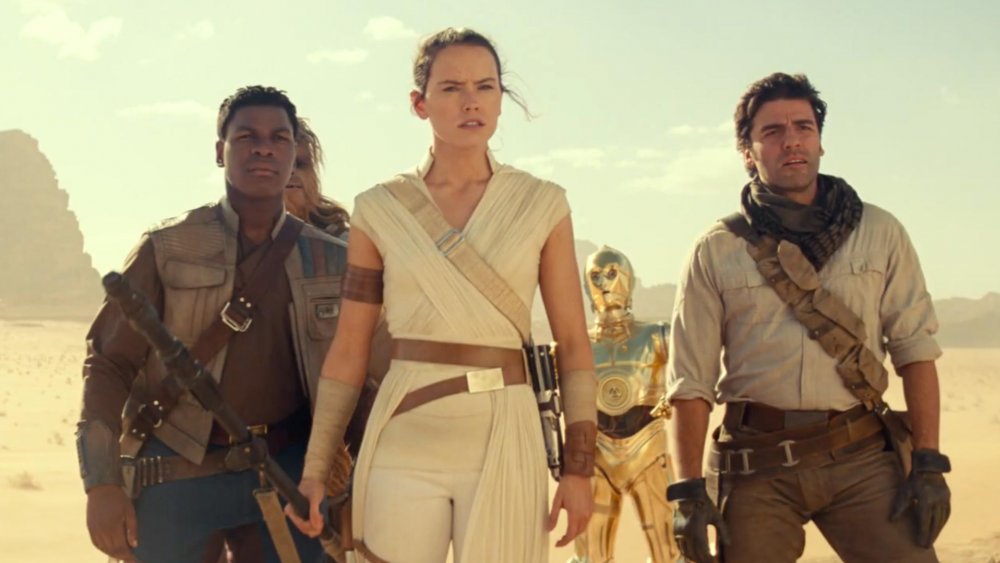 Itching to head back to the galaxy far, far away as soon as possible? We've got the low-down on how you can see Star Wars: The Rise of Skywalker in theaters early. 
AMC Theaters has announced that it will be holding a 27-hour-and-21-minute-long Star Wars movie marathon beginning on Wednesday, December 18. All eight already-released Skywalker saga movies — from 1977's A New Hope to 2017's The Last Jedi – will screen during the marathon, likely in chronological order by time setting (so prequels, then originals, then sequels) and with several intermissions in between. This will all lead up to the Friday, December 20 launch of The Rise of Skywalker. The AMC Theaters-held marathon will premiere the ninth Skywalker saga film at 5 PM local time, which AMC notes is one hour prior to when standard public showtimes begin.
Of course, fans who plan to see The Rise of Skywalker during Thursday-night preview screenings will be the first batch of people to catch the new movie. But for those who miss out on tickets for Thursday screenings, can't make it to the theater on Thursday evening, or simply want to experience the complete Skywalker saga in one epic sitting, AMC Theaters' movie marathon will allow you to see The Rise of Skywalker a full hour before the general public gets to. Plus, those who attend the Star Wars marathon will receive some sweet swag: a commemorative Star Wars pin, a blanket, and some exclusive offers at the concession stand. (Extra-large order of popcorn in a limited-edition bucket, anyone?)
When do Rise of Skywalker tickets go on sale?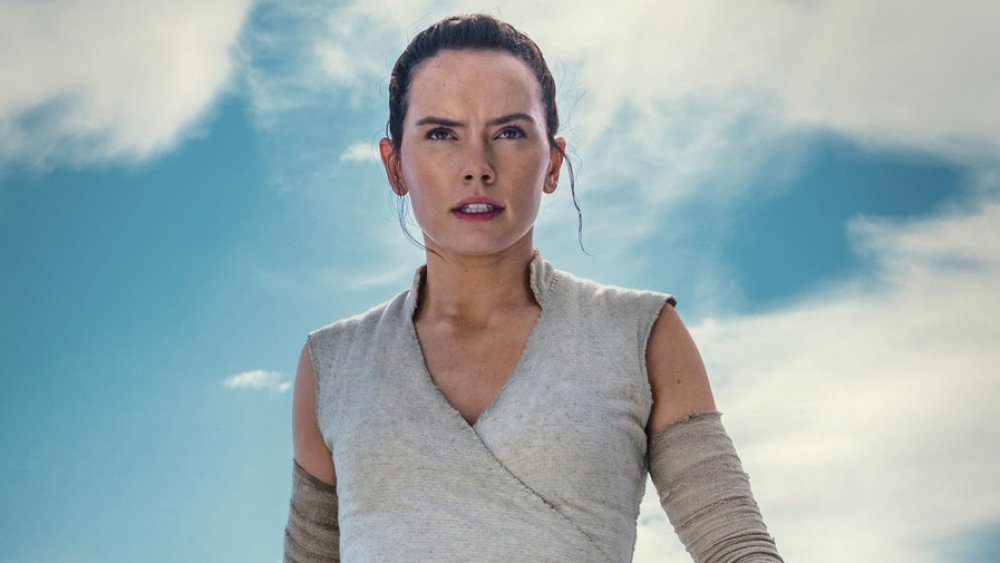 Regardless of whether you're a Thursday-night preview moviegoer, a public screening loyal, or someone who's willing to risk their butt going numb by sitting in a theater seat for more than a full day, you'll need a ticket to see Star Wars: The Rise of Skywalker. Online ticket retailer Fandango recently announced that advance tickets for the film will go on sale on Monday, October 21, with exclusive Fandango gift cards becoming available that day as well. 
Additionally, just hours after Rise of Skywalker tickets go on sale, Disney and Lucasfilm will unveil the final trailer for the Skywalker saga-ending movie. Set your alarms for Monday Night Football on ESPN, when the final Rise of Skywalker trailer will air live, and don't miss out on scoring tickets to the long-awaited Star Wars flick.
Star Wars: The Rise of Skywalker will soar into cinemas on December 20.