The Walking Dead Season 11 Will Bring Back A Fan-Favorite Character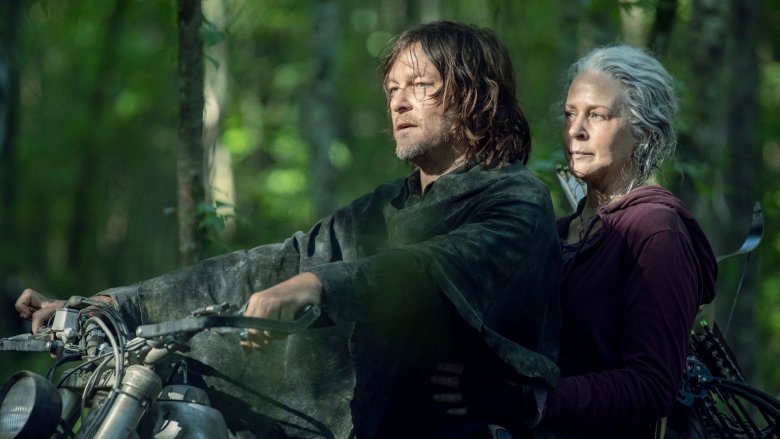 AMC
The Walking Dead will walk on, with a much-adored character back in the mix. 
Per The Hollywood Reporter, AMC has officially renewed its genre-redefining zombie apocalypse series The Walking Dead for an 11th season. That good news came bundled with another announcement, one that left jaws dropped in amazement: The Walking Dead season 11 is bringing back fan-favorite character Maggie, played by Lauren Cohan. The actress, who was last seen on The Walking Dead during the series' ninth season on the episode in which Rick Grimes actor Andrew Lincoln also left the show, will return as a series regular for season 11. 
The Walking Dead showrunner Angela Kang confirmed both bits of news at New York Comic-Con on Saturday, October 5. 
AMC Networks Entertainment Group and AMC Studios president Sarah Barnett said in a statement alongside the news, "The Walking Dead burst out of the gate ten years ago as a genre show that had all the character depth of a top-tier prestige drama. And now ten years later — led by the brilliant Angela Kang and fueled by one of the most consistently talented casts in television — this phenomenon is flourishing creatively, with critics and audiences embracing its reset. We're delighted to welcome back Lauren Cohan, she has meant so much to this show and its passionate, global fanbase, who are in for a fantastic ride over the coming months."
Cohan herself was emotional about the announcement, saying on stage at NYCC that her impending return is "completely surreal." She continued, "It feels just like home. It feels so emotional. It feels really, really emotional. I feel like this is a very special Comic-Con and a very special family and I'm really happy to be here."
Also announced at the Walking Dead's NYCC 2019 panel was Paola Lázaro's casting as Princess on season 10, and the knowledge that season 10 will adapt the Whisperer War arc from the Walking Dead comics created by Robert Kirkman and Charlie Adlard. It's unclear what story the upcoming 11th season of The Walking Dead will tell, especially given the Whisperer War comes at the tail end of the comics that ended suddenly in summer 2019. THR notes that no one at AMC has indicated whether the show will pull a Game of Thrones and move past its source material on future seasons.
Why did Lauren Cohan leave The Walking Dead?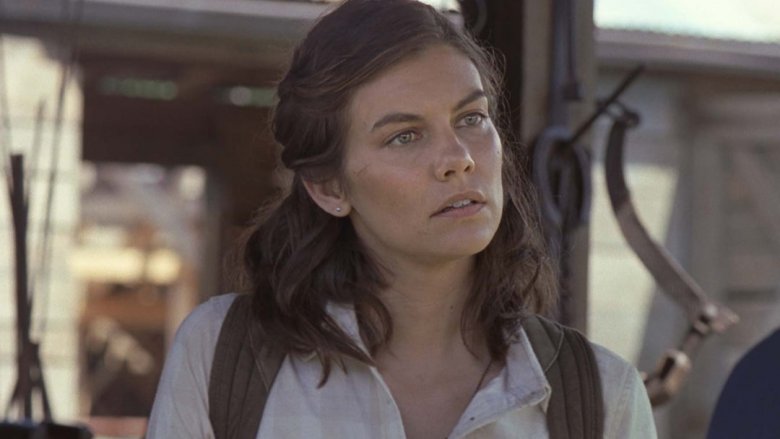 For fans of the show, the only question bigger than why Lauren Cohan is returning to The Walking Dead is why she left in the first place. 
Word of Cohan's Walking Dead exit first broke in 2018, with reports indicating that Cohan was about to become extremely busy with her ABC pilot Whiskey Cavalier — too busy, it seemed, to commit to anything beyond six episodes of The Walking Dead season 9. Other sources noted that Cohan was looking to renegotiate the terms of her contract with the AMC series, and apparently, the network wasn't willing to fork over any more cash to keep her on the series. 
Cohan explained during an interview with Bravo's Andy Cohen that she wasn't asking AMC for a salary increase, she was simply hoping to change up the terms of her contract after it ended, which is a totally standard practice amongst actors. The actress later shared with journalists during a Television Critics Association event in February 2019, "It was like, I've done the show for a long time. It was a long time to be in any character, and sometimes you just get quiet and listen to your inner guidance and it's time to multi-task" (via Vanity Fair).
So, it seems that her aim to move onto different pastures with Whiskey Cavalier and her apparently complex contract-centric conversations with AMC were a potent enough combination to push Cohan to step away from The Walking Dead. What's also apparent is that Cohan's departure from the zombie drama wasn't meant to be permanent. Cohan teased in February 2019 that Maggie could make a comeback in The Walking Dead universe, possibly through her own spin-off series: "There may have been some conversations but everything is so early days ambiguous [...] We'll have to see what happens." And in that same July 2018 interview with Cohen, she noted that her "Walking Dead story is open," suggesting that there was a way to bring her back and that she would be down to do that if offered.
Cohan's Whiskey Cavalier lasted only a single season before ABC axed it, causing her schedule to clear in May 2019. Perhaps the minds behind The Walking Dead rang Cohan up after Whiskey Cavalier's unfortunate cancellation and pitched her an idea to come back to the show that made her a household name (at least amongst zombie-show-loving fans). There's also a chance that The Walking Dead team wanted to fill the void that Danai Gurira will leave when she exits the show and her beloved character Michonne during season 10, and looked to the no-longer-tied-down Cohan to do the job.
Since we know nothing about The Walking Dead season 11 other than the fact that it's happening and that Cohan is on board, it's impossible to tell how her Maggie Greene will fit into the narrative. Still, it's obvious that showrunner Angela Kang has big plans for Maggie considering Cohan's series regular status on season 11, so The Walking Dead fans are in for a treat no matter what.
The Walking Dead season 10 airs new episodes on Sundays at 9 PM ET on AMC.